Claim, renew, manage & more
Login
Human Life Value Calculator
Human Life Value Calculator (HLV) Calculator is an online, easy-to-use tool that can help you find the right amount of insurance cover you need. This efficient calculator is an excellent means through which you can find out how much life insurance coverage you require to secure the financial future of your loved ones, even in your absence.

1 Crore Life Cover starting from just ₹16/Day*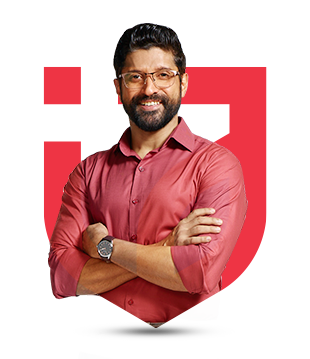 Tax Benefit

Up to 1,50,000**

Claim Support

Everyday 10AM-7PM

45 Lacs+

Happy Customers
*Standard Terms and Conditions Apply.
**Tax benefits are subject to changes in Income Tax Act.
Find
the right life insurance for you
Term Life Insurance Premium Calculator
Date of Birth
Do you smoke or chew tobacco?
Choose required coverage to secure your family's future
Disclaimer :

1. Premium has been calculated for coverage till 60 years

2. Eligibility depends on income, occupation and educational qualification
Human Life Value/Coverage Calculator
What is Human Life Value?
Human Life Value (HLV) is the insurance cover that your family would need to lead a stress-free life if you are no longer there to provide. It is basically the amount of money that your loved ones would require to survive while retaining their current lifestyle and fulfilling their life goals if you, the earning member of your family, unfortunately passes away. The Human-Life Approach is highly recommended for families with earning members. Calculate the human life value for the life stages by human life value calculation formula.
Why Is the Human Life Value Calculator Important?
The Human Life Value Calculator is extremely important as it:
Helps in assessing whether your current life coverage is sufficient?
Helps you analyze if you need another life insurance policy.
Helps you find out how much more insurance you require if you need an additional plan.
How Is Human Life Value Calculated?
The Human Life Value Calculator will calculate the monetary value of your life on the basis of your income and expenses.
Some of the key elements based on which your Human Life Value will be calculated are as follows:
Age
Annual income
Monthly expenses (household expenses, EMIs and more)
Existing life cover
Steps to Calculate Human Life Value
Below mentioned are the steps that you must follow to calculate your Human Life Value or HLV:
Step 1: Enter your age.
Step 2: Provide your annual income.
Step 3: Enter your monthly expense details.
Step 4: Provide details of your present life insurance cover, if any.
Step 5: Click on 'Calculate'.
Step 6: Your Human Life Value will be displayed.
Step 7: The Risk-o-Meter will showcase your % coverage.
Step 8: Based on your existing life coverage, your ideal life insurance coverage amount or your additional coverage amount will be displayed.
Step 9: If you wish to recalculate, click on 'Reset'.
Step 10: If you wish to check your life insurance coverage premium, click on 'Check Premium'.
How Much Life Insurance Coverage Is Enough Coverage?
It is important to understand that your insurance coverage will be your income replacement in your absence. You are free to go with the life insurance policy type of your choice, however, remember that having insurance cover won't serve your purpose in the complete sense. It would be important to have the right insurance coverage so that your family members do not face financial struggles of any kind after your demise.
But, how much coverage would be enough? If you have this question running through your mind, the answer is simple. The adequate insurance coverage would be the one that fits all the significant parameters perfectly.
Factors Which Affect The Amount of Life Insurance Cover
Below mentioned are some of the prime elements to consider to reach the right insurance coverage required:
Earning Years: Your earning years would be the difference between your existing age and your retirement age. This difference or earning years will help you calculate the number of years for which you would be required to plan for a steady income. Considering your earning years is a must if you want to find out your right insurance coverage amount.


Income: Your salary or any other source of income (income from house property, business profits, and others like such) that is required to maintain your present lifestyle is a key aspect to consider to find the right insurance coverage you would require. Keeping in mind that considering your accurate income would help you find out accurate results in terms of insurance cover.


Existing Life Cover: Your existing life cover would be the total value of all the covers you currently possess. Whether you have a term plan or a traditional life insurance policy, make sure you consider all plans that you have while entering your existing life cover value.
Assets and liabilities are two significant key factors that you must always keep in mind while analyzing how much insurance coverage you would actually require. While your assets or savings must include ready-to-use cash in the bank, fixed deposits or FDs, your liabilities would include loan or any other debt that you need to pay within a specific time period.
Considering all the significant aspects is highly recommended so that you know the actual coverage required and secure your family from any financial convenience at a crucial time in life.
Life Insurance Companies User Reviews
What users are saying
FAQ About Human Life Value Calculator
Where did the Human Life Value concept come from?

The concept of Human Life Value was originated by Dr. Solomon S. Huebner in the 1920s.

Why should I use the Human Life Value Calculator?

The use of Human Life Value Calculator is highly advised so that you can get an adequate life insurance cover and ensure a secure financial future for your family members even in your absence. Even in the case of your unfortunate demise, your family members won't face financial setbacks with the right life insurance cover by their side.

How can I assess my Human Life Value?

You can easily assess your Human Life Value with the help of your age, annual income, monthly expenses and present life insurance cover (if applicable).

Will my Human Life Value or HLV remain the same throughout life?

No! Human Life Value calculation is not a one-time activity to indulge in. Remember, your HLV will keep on changing. Moreover, you can expect the change based on your life stage, annual income, family condition, and other elements that usually occur at different stages of life.

Do I really need to buy additional coverage if the Human Life Value Calculator calculates so?

Buying additional coverage is totally up to you. However, it is always recommended to get your coverage enhanced if your existing cover comes across as insufficient according to the Human Life Value Calculator.
Insurance Dekho Contact Details
Reach us for help anytime
Insurance Dekho

755 1196 989

Mon to Sun 10:00 AM to 7:00 PM