Claim, renew, manage & more
Login
Here Are Some Amazing Benefits Of Travel Insurance That You Should Know About
A planned trip for an adventure or to fill your soul with peace is incomplete without security. Wondering what kind of protection we're talking about? Travel Insurance is a must while you plan a spiritual trip or any other trip with your loved ones.

Buy Best Travel Insurance Plans for your Overseas Journey from Just ₹552 Onwards*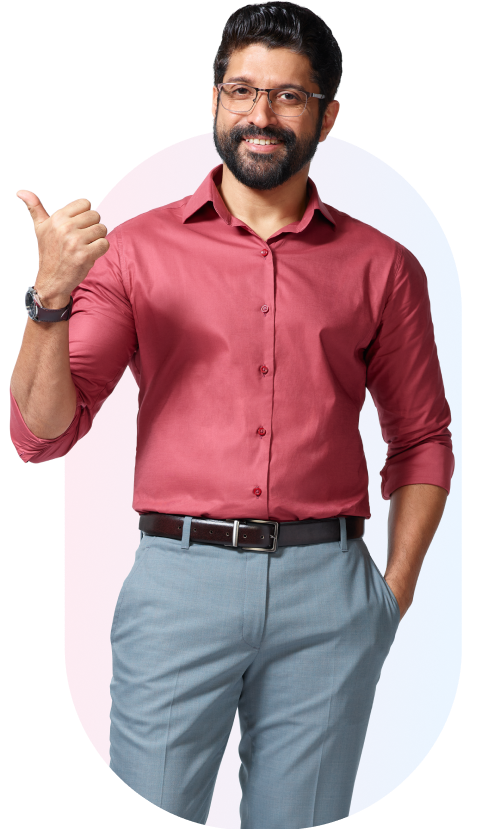 Loss of passport

Emergency Medical cover

Trip delay cover

Loss of baggage cover
*Standard Terms and Conditions Apply.
Find the right travel insurance for you
Besides covering you against travelling prospects, it will protect you against medical care that might be required due to unanticipated difficulties encountered during the journey.
Hence, travel health insurance is worth a bar of gold for a traveller. Here is a list of the top reasons for purchasing travel insurance to help you understand the benefits.
Benefits Of Travel Insurance
Just like stylish clothing, fancy footwear, and other alluring accessories and documents, protection while travelling is also crucial. Find some of the reasons to buy an insurance plan in the below section.
Safeguard From Damages:
Life is unpredictable, and so are the events that can occur during our journey. Hence, to help you enjoy a stress-free journey, travel insurance covers some damages like misplacing of checked-in luggage, loss of passport, emergency medical expenses, and much more. The insurance plan curated to safeguard travellers will allow them to compensate for any further costs incurred during the journey.
Reimburse Medical Expenses:
In the case of mishappening, a travel insurance plan can be of great advantage. Therefore, it is crucial to buy an insurance plan to safeguard your finances and get protection against the cost of medical treatment for injury or illness incurred while travelling. A policyholder may get cashless treatment at the global network hospitals of the insurance companies upto the limit endorsed in the plan.
Coverage For Itinerary Changes:
In between all that excitement, if any unexpected circumstances such as health issues, booking cancellations, or any other situation occur, then a travel insurance company will act as your protection buddy. Thus, an insurance company is liable to compensate for all the expenses that may occur before the commencement of an adventurous journey.
Protection Against Personal Liability:
The protection offered to the insured in case a third-party gets injured is known as personal liability. Hence, if mistakenly you cause any damage to a third party while travelling, especially if you are on an international trip, then your insurance plan would be liable to pay compensation. Third-party liability can apply to both property damage and personal injury.
Stress-Free Voyage:
A chillax and peaceful trip is all you deserve, and a travel insurance policy is a marvellous choice while you enjoy your vacations without any worries. When you have an insurance plan safety in handy, you will not stress about any mishappenings that may occur during your journey.
Conclusion
Travelling without protection can sometimes disrupt the essence of a trip. Therefore, it is advised to compare travel insurance policies and purchases in accordance with your personal demands if you want to enjoy your vacation to the fullest.

Disclaimer: The above information provided is merely suggestive. Moreover, the benefits also vary from insurer to insurer.
Travel Insurance Companies
Disclaimer: InsuranceDekho does not endorse, rate or recommend any particular insurance company or insurance plan.
Insurance Dekho Contact Details
Reach us for help anytime
Insurance Dekho

755 1196 989

Mon to Sun 10:00 AM to 7:00 PM