Claim, renew, manage & more
Login
Reliance Travel Insurance
We often plan our trips to make them memorable. In addition to picking up perfect clothes, we look out for matching shoes and designer apparel. But do you get prepared for any medical or non-medical emergency that may happen during your journey? Therefore, the Reliance General travel insurance policy is also important to pack with your luggage to safeguard yourself from any mishap. Continue reading to find out more about Reliance Travel Insurance.

Buy Best Travel Insurance Plans for your Overseas Journey from Just ₹552 Onwards*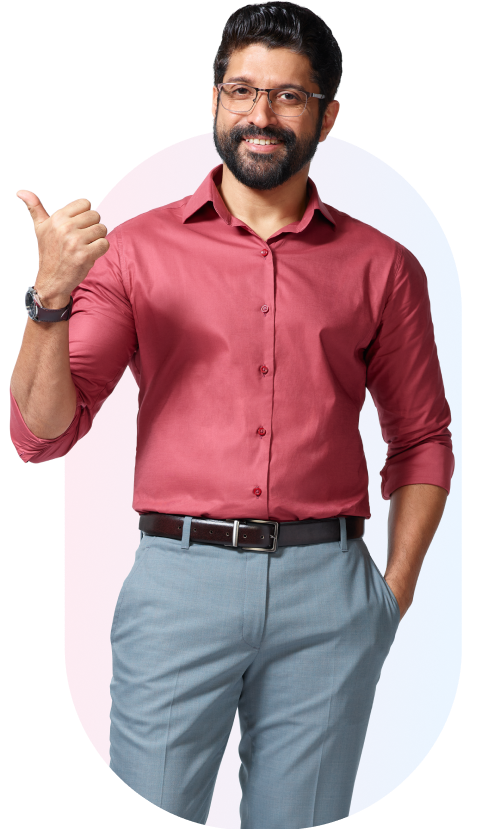 Loss of passport

Emergency Medical cover

Trip delay cover

Loss of baggage cover
*Standard Terms and Conditions Apply.
Why Choose Reliance Travel Insurance?
Reliance General Insurance Company has been considered one of the most legitimate non-life insurance companies. At present, the company has more than 139 offices spread across India. While travelling abroad, an emergency travel insurance plan from Reliance General will safeguard you both financially and emotionally. Whether you misplace your passport or require any medical assistance, the insurance company will assist you in all cases.
Features Of Reliance Travel Insurance
Here are some of the features of Reliance Travel Insurance:
Get protection upto 6 months and renew your plan once the policy has expired.
No pre-medical checkups for individuals below 80 years of age.
Emergency assistance for upto 24 hours.
No paperwork is required to buy a Reliance General Travel Plan.
Cashless hospitalization service available across the world in case any medical emergency happens

.
Travel Insurance Plans Offered By Reliance Insurance
Reliance General Insurance Company provides a wide variety of travel insurance policies. Some of them are listed below-
Reliance Travel Care Policy- Overseas:
It is a comprehensive insurance policy that provides complete protection to the policyholders. This plan is available in five variants, and furthermore, you can customize it at your convenience. Some of the inclusions under this plan include trip delay, trip cancellation, curtailment, medical treatment expenses, and more.



Reliance Travel Care Schengen Plan:
This plan is suitable for all who are travelling to those 26 European countries that accept Schengen visas. This travel insurance policy is available in 2 variants, which are basic and standard plans.



Reliance Travel Care Student Plan:
Under this travel insurance policy, Indian students who are travelling abroad to study are given protection, including medical cover, loss of passport, study interruption, personal liability, and more. This plan is available in 5 variants, from which you can choose according to your needs.



Reliance Inland Travel Care Policy:
Individuals, families, and corporate people can opt for this travel insurance plan, through which they will get coverage for medical injuries, illnesses, or death. This plan is available in 4 variants, and the sum insured ranges from Rs. 50,000 to Rs. 5,00,000.



Reliance Travel Care Annual Multi-trip Plan:
If you frequently travel for any reason, then this travel insurance plan will benefit you. Under this policy, you are protected from multiple trips that may happen in the year. Therefore, you need not buy a new insurance policy each time you are travelling to another country.



Reliance Travel Care Policy For Senior Citizens:
Any person between the ages of 61 and 90 is eligible to buy the Reliance Travel Care Policy for Senior Citizens. Some of the coverage provided under this plan includes trip delay, emergency assistance, loss of baggage, and others.




Inclusions And Exclusions of Reliance Travel Insurance
Some of the inclusions and exclusions under Reliance travel insurance are mentioned below-




Inclusions
Loss of passport and baggage.
Coverage against burglary that may happen at your home while you were travelling.
Accidental injuries happened during the trip.
A 12-hour flight delay is covered.
Distress allowance in case your plane is hijacked for up to 12 hours.
Emergency funds if you lo

se funds during the trip due to theft.
Exclusions
Travelling for a medical treatment
In case of self-inflicted injuries or suicide
If any damage happens while you were under the influence of alcohol or any other non-toxic substance.
War or nuclear attack that may happen in the country where you are travelling.
Specific diseases such as

mental disorders, anxiety, stress, HIV/AIDS and more.
How To Buy Reliance Travel Insurance?
Listed below are some of the steps that you need to follow in order to buy Reliance Travel Insurance:
Visit the official website of Reliance General Insurance Company.
Choose the type of travel insurance policy which you want to buy.
Complete all the details like your birthdate, no. of travelling days, and more thoroughly.
Depending on the details provided, quotes will get listed on the website.
Select the one that suits you the best and complete payment.
Frequently Asked Questions (FAQ)
Can I claim my Reliance Travel Insurance Policy after returning back from a trip to India?

Yes, you can claim your Reliance Travel Insurance Policy within 30 days of your return or the date of insurance expiry, whichever is earlier.

Is it possible to buy multiple policies for the same trip?

No, only one travel insurance policy is issued to an individual for the trip.

What is the meaning of Emergency Assistance Service Provider?

An emergency assistance service provider is an organization that is appointed by the insurance company to assist travel insurance policyholders with claims in case of any mishap.

Is it possible to buy insurance if I have an immigration visa?

Yes, you can buy a travel insurance policy on an immigration visa, but only if the maximum policy duration is 60 days.

Can I renew my Reliance travel insurance policy?

You can renew your Reliance travel insurance policy for up to 183 days only once. However, it may depend on the terms and conditions mentioned in your policy document.
Insurance Dekho Contact Details
Reach us for help anytime
Insurance Dekho

755 1196 989

Mon to Sun 10:00 AM to 7:00 PM