Claim, renew, manage & more
Login
Australia Travel Insurance
Australia, the largest island in the world and the smallest continent in the world, is now a popular destination for tourists. With its coral reefs, gorgeous rain forests, red-eared national parks, stunning beaches, and scorching deserts, Australia is a full package, home to some of the strangest animals and legendary tales of the aboriginal tribes. However, an adventure trip to Australia can bring some medical or non-medical mishaps during the journey. So, the travel insurance policy will keep you safe under these circumstances.

Buy Best Travel Insurance Plans for your Overseas Journey from Just ₹552 Onwards*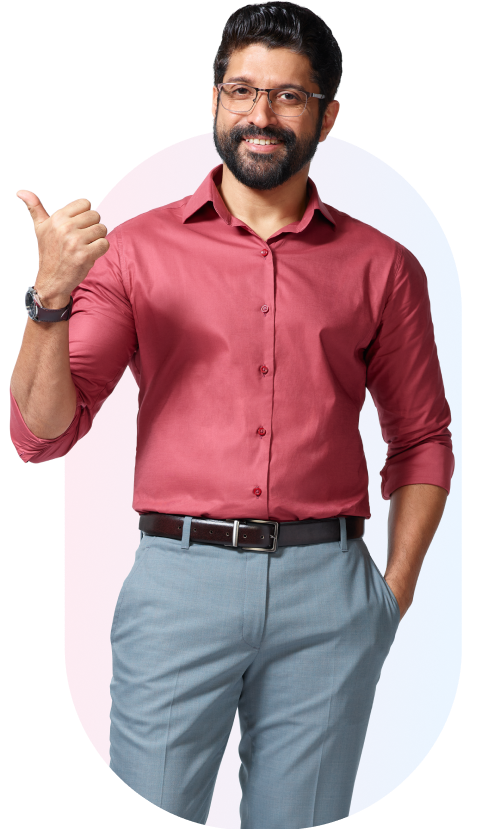 Loss of passport

Emergency Medical cover

Trip delay cover

Loss of baggage cover
*Standard Terms and Conditions Apply.
Key Benefits Of Australia Travel Insurance
Purchasing a travel insurance policy will safeguard you against uninvited medical and non-medical emergencies. The following are some of the reasons to buy Australia travel insurance.
Coverage against flight-related issues such as trip cancellations, flight delays, and more.

Helping hand in case you misplace any of your travel documents.

Get assistance in case of any medical emergency.

Use a single travel insurance plan for multiple trips to Australia.
Inclusions of Australia Travel Insurance
Here are some of the mishaps that are covered by an insurance company.
Coverage for trip cancellations

Loss of baggage and passport

Hospital cash allowance

Flight delay compensation

Emergency cash assistance

Personal accident coverage

Dental treatment emergencies
Exclusions Of Australia Travel Insurance
Listed below are some of the mishaps that are not covered by an insurance company's Australian travel insurance policy.
Suicide or any other self-inflicted injury

Treatment for HIV/AIDS

Non-disclosed pre-existing diseases

Influence of drugs or any other toxic substance

Travelling Australia for medical treatment

Health conditions associated with depression, stress, and anxiety
Tourist Places To Visit in Australia
One cannot hold themselves back from witnessing the beauty of Australia. Besides its natural beauty, Australia is full of tourist attractions. A lot of people every year visit to become a part of this mesmerizing adventure. Listed below are some of the tourist attractions in Australia.




It is the second largest national park in the world and the most attractive tourist place. Here you can enjoy glancing at 300 species of birds, saltwater crocodiles, and more.




It is the best tourist attraction to visit during the summers. The pleasant weather will help wind off the stress and relax you. Don't forget to pack suncream, eyeglasses and a hat to enjoy the most at your destination.




This is the most attractive marine park in Australia which is popular among both kids and adults. With a lot of rides, dolphin performances, sea lions, and other amusing activities you can enjoy your day to the fullest.



Skiing at Snowy Mountains:
There are a lot of destinations, such as Perisher, Thredbo, Charlotte Pass, Mt Hotham, Falls Creek, Mt Buller, and Selwyn to enjoy a chilly winter. You can indulge in skiing and other fun activities at this destination.



Essentials For Indian Citizens Travelling To Australia
Your loved ones can't travel with you each time, so an Australia travel insurance policy will accompany you during your tour. A travel insurance policy is similar to protection against an evil eye, which keeps you safe from any emergencies that may occur. In addition to this, listed below are some of the types of Australian visas for which you can apply and buy an insurance policy, respectively.
Skilled visa

Working holiday visa

Family visa

Resident return visa

Travel visa
Requirements For Australia Visa
Here is the list of documents required to apply for an Australian visa.
Completed application form

Passport copy

Copy of identity proofs such as PAN Card/ aadhar card

Bank statements as income proof

Passport-size photograph

Letter of employment if applying for a work visa

You need an enrollment letter from an Australian university to apply for a student visa.

You will require an appointment letter from an Australian physician for a medical visa.

A valid marriage certificate is required to apply for a spouse visa.

A copy of travel or health insurance
Australia Travel Safety And Tips
While travelling in Australia, you should take the following precautions to avoid any unexpected mishaps that may happen.
If you are on any medication, carry your own stock along with a prescription.

COVID-19 examination report is mandatory to travel to Australia.

Carry your suncream to protect yourself from the harmful effects of the Ozone Hole.

Go through the transportation facilities and routes of different Australian cities beforehand.

Always follow the laws pertaining to the respective country.
Airports in Australia
You must be familiar with the airports if you're travelling to Australia in order to make the most of your trip. Here is a list of the airports in Australia.
Darwin International Airport

Kingsford Smith Airport

Brisbane Airport

Perth Airport

Adelaide Airport

Melbourne Airport

Port Hedland International Airport

Canberra International Airport

Gold Coast Airport

Broome International Airport
Best Time to Visit Australia
There is no particular time period to visit this calm country. It highly depends on the factors such as your budget, interests, climate conditions and others. If you are visiting from December to January, the mesmerizing scene at Sydney beach will definitely take your breath away. Most people also recommend visiting Australia during the spring season, as the climate conditions are neutral at that time. However, a tour to Australia during this period may get expensive as the prices of flight tickets skyrocket.
Things To Do In Australia
Here is a list of must-do activities in which you should indulge during your tour of Australia.
Swimming With Whale Sharks:
Experiencing Australian marine life is similar to the spring season, full of peace and enjoyment. It is a once-in-a-lifetime experience to swim alongside aquatic mammals such as whale sharks, sea lions, turtles, and others.
Canberra Hot Air Balloon:
This is the ideal location in Australia for ballooning and brunch, surrounded by nature's beauty. In addition, you can catch a glimpse of astounding architecture, monuments, and sculptures.
Your tour to Sydney is incomplete without climbing the Harbour Bridge of Sydney. It was established in 1998 and is a popular tourist attraction. Within 2 hours of climbing the bridge, you can witness breathtaking beauty.
Cultural Treasures of Australia:
Australia is the heart of the thriving arts industry, with a full calendar of exhibitions, festivals, and events throughout the year. You can enjoy a concert at the Sydney Opera House, or you can watch a performance by upcoming local musicians in a bar or pub.
Frequently Asked Questions (FAQ)
Who can buy an Australian travel insurance policy?

Any person, irrespective of whether they are a student, adult, or senior citizen, can buy an Australian travel insurance policy. You need to submit documents like identity proof, details of the trip, a passport copy, and more to buy an Australian travel insurance policy.

Can I buy travel insurance if I am visiting Australia for business purposes?

Yes, business travellers in Australia can buy a travel insurance policy. In addition, if you frequently travel for work, you can purchase a multi-trip Australia travel insurance policy.

What are the fees for applying for an Australian tourist visa?

The Australian visa application fee is Rs. 7,400. Generally, your visa is processed within 15 working days; however, it may take longer in the case of any medical conditions.

How can I contact the Embassy of India in case of any emergency in Australia?

Is it mandatory to buy a travel insurance policy to visit Australia?

No, it is not compulsory to buy a travel insurance policy to visit Australia; however, it is recommended, as it will keep you protected in case any medical or non-medical emergency occurs.
Insurance Dekho Contact Details
Reach us for help anytime
Insurance Dekho

755 1196 989

Mon to Sun 10:00 AM to 7:00 PM