Claim, renew, manage & more
Login
Singapore Tourist Visa
Singapore is recognized as the fifth-largest wealthy country in the world. Every year, millions of people visit Singapore for different purposes, including education, treatment, vacationing, business, employment, and others. The National University of Singapore has been declared the second-best university in Asia. What's more? Changi Airport in Singapore is considered one of the best airports in the world because of its peaceful ambience and innovative services. Indians travelling to Singapore have to apply for a Singapore visa to visit this attractive country. Continue reading to find more information on the Singapore tourist visa.

Buy Best Travel Insurance Plans for your Overseas Journey from Just ₹552 Onwards*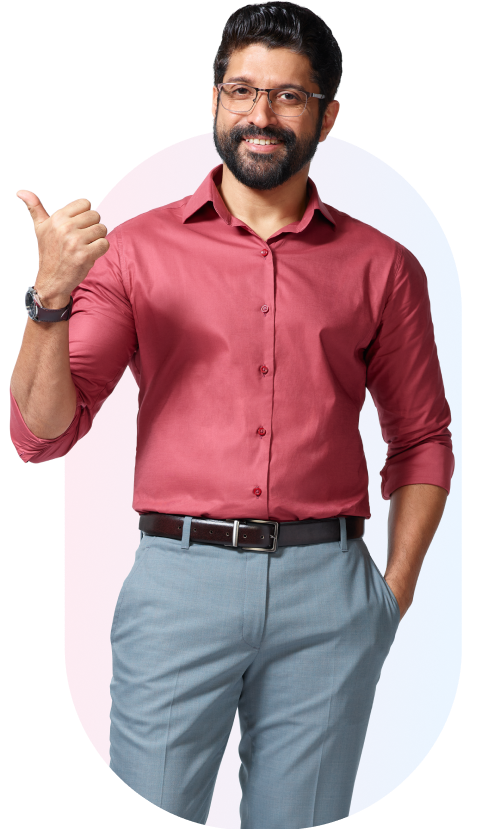 Loss of passport

Emergency Medical cover

Trip delay cover

Loss of baggage cover
*Standard Terms and Conditions Apply.
Features Of Singapore Tourist Visa
Singapore's tourist visa is similar to a bunch of red roses: it's attractive and has a lot of benefits. Besides being a tourist attraction for millions of people, Singapore is a hub for employment opportunities and higher education. Listed below are some of the reasons to apply for a Singapore tourist visa.
Visa-free transit facilities for 96 hours to all Indians.

All online applications are eligible for a Singapore visa.

Variety of work visas to apply for Indians.

Health insurance is mandatory for applicants of S pass work visa.
Type of Singapore Tourist Visa
Listed below are the types of Singapore tourist visas.
If you want to visit Singapore for a vacation with your family and friends, you can apply for a Singapore tourist visa. Individuals travelling to Singapore on a tourist visa cannot work or indulge in any other business activities.
Individuals who are travelling to Singapore for business purposes involving meetings and conferences can apply for this visa.
Any student who is planning to study in Singapore can apply for a student visa. However, you may need a valid admission certificate from the authorized university or educational institution to apply for the visa.
This is an entry pass for individuals who want to work in Singapore. There are a wide variety of Singapore work visas among which you can apply according to your profession and job type.
Singapore Tourist Visa Application Process
Here are the steps that you need to follow to apply for a tourist visa to Singapore.
Browse the official website of the ICA.

Click on 'apply online application'.

Sign up for Singapore personal access.

Complete all the details thoroughly and submit all documents.

Complete the application by paying Singapore visa fees.

Click 'Submit'.

Print your IPA letter as proof of your visa application.
Documents required for Singapore visa application
Listed below are the documents required to apply for a Singapore visa.
Duly filled and signed 14A form

Recent passport-size photograph

Copy of a passport

Bank statements as proof of sufficient funds

Embarkation card submission

Trip details such as start and end dates.
Singapore Visa Fees
Singapore visa application fees may vary depending on the type of visa you are applying for. Check out the details in the below section.
Process To Check Singapore Visa
Here are the steps that you can follow if your Singapore visa application is not processed within 3 days.
Browse the official ICA website.

Visit 'Check status/ Make an appointment.

Choose the visa type for which you have applied.

Click on Enquire application status.

Fill up your details such as passport number and visa reference id.

The status of your Singapore visa will be displayed.
Frequently Asked Questions (FAQ)
Can I go to Singapore without a visa?

Yes, a visa is required to travel to Singapore. However, the exception may be if you are travelling to Singapore to board a connecting flight to your destination.

Can I get a Singapore visa upon arrival in Singapore?

No, a Singapore visa is only issued before the commencement of the journey. Thus, you should apply for a Singapore visa beforehand.

Within how much time can I get a Singapore visa?

A Singapore visa may take from 3 days to 3 weeks, depending on the type of visa and the documents you submit to process the application.

How many days before should I apply for a Singapore visa?

As it takes 3 weeks to process a Singapore visa, you should apply at least 30 days before your departure date.

What are the online payment options to pay a Singapore visa application fee?

You can pay a Singapore visa application fee either via MasterCard or through debit and credit cards.
Insurance Dekho Contact Details
Reach us for help anytime
Insurance Dekho

755 1196 989

Mon to Sun 10:00 AM to 7:00 PM