Claim, renew, manage & more
Login
Postal Life Insurance
Postal Life Insurance (PLI) is a earliest scheme that launched by Indian govenment. The best benefit provided by PLI is that it give the high returns to the placeholders at very low-pricing offers. The PLI was initiated as the post office employee scheme.

1 Crore Life Cover starting from just ₹16/Day*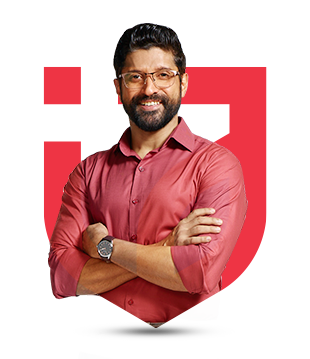 Tax Benefit

Up to 1,50,000**

Claim Support

Everyday 10AM-7PM

45 Lacs+

Happy Customers
*Standard Terms and Conditions Apply.
**Tax benefits are subject to changes in Income Tax Act.
Find
the right life insurance for you
Term Life Insurance Premium Calculator
Date of Birth
Do you smoke or chew tobacco?
Choose required coverage to secure your family's future
Disclaimer :

1. Premium has been calculated for coverage till 60 years

2. Eligibility depends on income, occupation and educational qualification
Human Life Value/Coverage Calculator
Postal Life Insurance
In 1884, postal employees were able to purchase a new welfare/insurance policy exclusively designed to meet their needs. As the scheme grew, it was extended to cover personnel working in universities, state and central governments, public sector undertakings, government-aided universities, and defense forces staff.
How Does Postal Life Insurance work?
A high return on the premium is offered by the Postal Life Insurance Scheme. It offers up to Rs. 50 lakh as the maximum sum assured. There are various types of policies offered by the Government of India to employees of Public Sector Enterprises, State Governments, Government Aided Educational Institutions, Universities, Government aided educational institutions, Local Bodies, Cooperative Societies, Joint Ventures with at least 10% government or public sector stake, etc. As part of the Department of Posts group insurance program, Postal Life Insurance also covers Gramin Dak Sevaks, which are extra-departmental employees.
Features of Postal Life Insurance Policy
The following benefits are available to policyholders:
1. Policyholders can nominate beneficiaries, and make changes to their nominations at any time.
2. It is possible to obtain a loan against this policy. If the policy has matured after three years in the case of an Endowment Assurance policy or four years in the case of a Whole Life Insurance policy, the policyholder may pledge the policy as collateral to the Heads of the Region/ Circle on behalf of the President of India. Under this scheme, assignments are also possible.
3. Reviving a lapsed policy is possible for policyholders. Several conditions must be met for the policy to be revived when it has lapsed -
A policy that was in force for less than three years has expired due to six consecutive non-payment of premiums.
If the policy is in effect for more than 3 years but has not been paid for 12 consecutive months, it has lapsed.
4. If the policyholder has lost the original document, a duplicate one will be issued to them. A duplicate of the policy may also be required if the original document is mutilated, burned, or torn, and the insured wants to replace it.
5. The policy can be changed from a Whole Life Insurance policy to an Endowment Policy. As per the guidelines and regulations laid down by the insurer, you can change an Endowment Assurance plan into another Endowment Assurance plan.
Benefits of Investing in Post Life Insurance
Postal Life Insurance also offers the following discounts and benefits:
1. Section 88 of the Income Tax Act provides that the insured can avail of income tax exemption.
2. A lower premium is payable under this plan for coverage and the sum assured.
3. Besides assignment and loan options, the policy offers other options such as conversion, surrender, and a paid-up value option.
4. There is no additional charge to transfer the policy to any Circle within India.
5. In addition to tracking premium payments, access to the Passbook is available in the case of loan transactions, etc.
6. It is possible to pay the premium annually, half-yearly or monthly. The policyholder is legally entitled to make a payment on any working day when the payment is due.
7. 1% of the policy value can be saved by paying an advanced premium for 6 months.
8. A discount of 2% of the value of a policy can be obtained if you advance premium payments for a 12-month period.
9. Nominations can be made.
10. Claims are processed quickly and efficiently because of the centralized accounting system.
Scheme Which Comes Under Postal Life Insurance
Below mentioned are schemes which come under postal life insurance:
1. Whole Life Assurance (Suraksha)
If the policy is still in effect at the time of claim, the insured is paid the amount insured along with accrued bonuses upon reaching age 80, or upon death, whichever comes first.
2. Convertible Whole Life Assurance (Suvidha)
At the end of five years after taking the insurance policy, the policy can be converted into an endowment policy.
3. Endowment Assurance (Santosh)
In this scheme, the proponent will be guaranteed a sum assured, plus any accrued bonus, until they have reached the predetermined maturity age, which is 35,40,45,50,55,58 & 60.
4. Joint Life Assurance (Yugal Suraksha)
One spouse should be eligible for a PLI policy under a Joint Life Endowment Assurance.
5. Anticipated Endowment Assurance (Sumangal)
This policy provides a maximum sum assured of 50 lacs, and is best suited for people who need periodic returns. A periodic death benefit is paid to the insured. An unexpected death of the insured does not take such payments into account. As a result, the assignee, nominee, or legal heir is entitled to the full sum assured with accrued bonus.
5. Children Policy (Bal Jeevan Bima)
This scheme has the following salient features:
Children of policyholders are covered by the scheme
Each policyholder's (parent) two children are eligible
The age range for children participating in the program is 5- 20 years old whichever is less, the sum assured of the parent or three lacs, whichever is greater,
Neither the policyholder nor the policyholder's parent should be older than 45 years old.
The Children Policy does not require a premium to be paid upon the death of the policyholder (parent). After the policy term has ended, the full sum assured and accrued bonus will be paid.
Life Insurance Companies User Reviews
What users are saying
Best Insurance Advisors in Your City.