Claim, renew, manage & more
Login
Health Insurance Plans for Parents
It is important to buy health insurance for parents because, after a certain point in time, they require good medical assistance, as their immune systems become weaker. This is why we must get them adequate health insurance coverage that covers them for major healthcare expenses.
Best Health Insurance Plans for Parents
Health Insurance Plan for Parents

Health Insurance Company




Sum Insured (in Rs.)




Age Criteria (in Years)

Min

Max

Min

Max

Niva Bupa

3 Lakhs

1 Crore

91 Days

No Age Limit

Care Health Insurance

3 lakhs

10 lakhs

61 years

No Age Limit

Prime Senior

Manipal Cigna Health insurance

3 lakhs

50 lakhs

56 Years

No Age Limit

Star Health Insurance

5 lakhs

1 Crore

91 Days

65 years

Aditya Birla health insurance

2 lakh

2 Crore

91 Days

No Age Limit

5 Lac coverage starting from only ₹257/Month*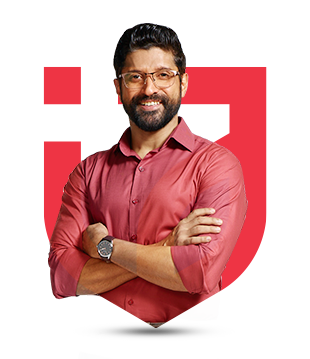 Tax Benefit

Up to 75000**

Claim Support

Everyday 10AM-7PM

45 Lacs+

Happy Customers
*Standard Terms and Conditions Apply.
**Tax benefits are subject to changes in Income Tax Act.
Find
the right health insurance for you
It has rightly been said that age is not just a number, which especially holds true for parents whose golden days get affected to a large extent with increasing age. Health is in fact the first companion that starts affecting the senior citizens and burns a hole so deep that the hard-earned savings gets exhausted. In a scenario like this a Parents Health Insurance can come to their aid in the best way.
Medicine, hospitalisation, and treatment costs are all increasing at an exponential rate. Add to it the disadvantages of senior persons having a fixed income with no room for growth. This uncomfortable combination might turn retirement into a burden rather than a joyous second inning.In such times, a senior citizen health insurance policy proves to be a boon.
What is Parents' Health Insurance?
In order to financially protect those aged 65 and above, a number of insurance companies in India offer a range of health insurance plans. The medical insurance policies for senior citizens are designed to cover all types of medical expenses incurred by the policyholder. Having said much about the need for parents' health insurance, it won't be a surprise that giving health insurance to your aged parents or senior citizens in the family is the best way to care for their needs.
Health Insurance Plan for Parents

Health Insurance Company




Sum Insured (in Rs.)




Age Criteria (in Years)

Min

Max

Min

Max

Niva Bupa

3 Lakhs

1 Crore

91 Days

No Age Limit

Care Health Insurance

3 lakhs

10 lakhs

61 years

No Age Limit

Prime Senior

Manipal Cigna Health insurance

3 lakhs

50 lakhs

56 Years

No Age Limit

Star Health Insurance

5 lakhs

1 Crore

91 Days

65 years

Aditya Birla health insurance

2 lakh

2 Crore

91 Days

No Age Limit
Importance of Parents Health Insurance Plans
In today's time health insurance for senior citizens is crucial in a lot of ways, some of which are listed below:
1. Old Age Makes You Prone To Illnesses
After an age, a person wishes to retire and survive on the pension or the interest earned from savings. But growing older tends to attract ailments and contraction of diseases. So, in such a case, it is a health insurance policy that can aid you fight back against any kind of ailments.
2. Stress-free Planning With Health Insurance Schemes
Though falling sick is inevitable with ageing, you can still plan to ensure all the urgent medical expenditure is taken care of in a systematic and hassle-free way. A health insurance thus not only takes care of all kinds of medical emergencies knocking at your door but also lets you tackle all of them without worrying about the expenses.
3. Debt Crisis In The Family
Sudden crisis in terms of ailments can be a huge financial blow to your family. If the older individual does not have access to a senior citizen health insurance plan, the breadwinner of the family will have to work harder to pay off health fees, manage household expenses, and repay any loans.This adds to the ill and aged person's guilt, making them feel like a burden to the family. In order to handle such a crisis effectively, it is health insurance for senior citizens that can certainly unload the burden of managing expenses and the debt crisis. .
Health Insurance Calculator
Whom do you want the insurance for ?
You
Couple
Family
Father
Mother
Select the age of all members
Choose required Coverage for yourself?
2 Lac
3 Lac
5 Lac
10 Lac
25 Lac
Disclaimer : Actual Premium might vary basis your location, age and number of members
Features Of Parents Health Insurance Plans
The key features of a senior citizen health insurance plan are:
Premiums paid towards a senior citizen health plan are eligible for tax deductions. Get tax benefit on health insurance premiums
Comes with a free look period of 15-30 days
Daycare costs that arise due to the use of special equipment while treating procedures such as dialysis and chemotherapy are covered
Some plans also cover health check-ups
What Is Covered Under Parents' Health Insurance Plans?
The inclusions of the policy are as follows -
In-patient Hospitalization for treatment of injury/accident/disease
Cashless Hospitalization at network hospitals
Day care procedures
Pre-existing diseases post waiting period
Hospital Room Rent and Ambulance Expenses
Some insurers offer free medical check-ups once a year
Critical Illness Rider Option
Pre and Post Hospitalization expenses
Organ Donor expenses
Domiciliary expenses
What Is Not Covered In Parents' Health Insurance Plans?
Here is the list of exclusions:
Expenses arising from HIV/AIDS/STDs and related diseases
Non-allopathic treatments, congenital diseases, mental disorder or insanity, cosmetic surgery and weight control treatments
Self-inflicted injury
Suicide
Nuclear, chemical or biological threat
Pregnancy, dental treatment, external aids
Alcohol/substance abuse
Participation in military operations
Participation in extreme sports
Benefits of Parents Health Insurance
The key benefits of a senior citizen health insurance plan are:
Fast, convenient, hassle-free claim settlement process
Cashless hospitalization is available if the senior individual is admitted for more than 24 hours
Provides cover for doctor's fees, medical bills, room charges, in-patient hospitalization expenses, etc.
Lifelong renewable facility is available
Emergency ambulance expenses for transporting the insured shall be borne by the insurance company
Pre and Post hospitalization expenses covered
Pre-existing diseases are covered subject to terms mentioned in the policy document
Health Insurance Coverage Calculator
Who do you want to insured ?
Individual
Couple
Family
Parents
Age of eldest insured member ?
Disclaimer : Actual Coverage might vary basis your location, age and number of members
How to Compare Parents' Health Insurance Plans?
If you want to compare senior citizen medical insurance in India, you need to remember that the type of policy a person wishes to avail depends primarily on:
Fixed income amount
Financial status
Number of dependents
Health of dependents
While doing a comparison on health insurance plans for senior citizens in India, consider the following parameters:
1. Age
Age plays an important role when buying health insurance for senior citizens in India. As the decision to issue a policy depends vastly on the age, one should buy the required policy at an early age to increase chances of getting better coverage and larger benefits. When it comes to public sector insurance companies, the 60-80 age group is covered under their senior citizen health insurance plans. A few insurers have no age limit and will accept candidates even if they are over the age of 80. Always choose a medical insurance policy that covers a longer period of time.The age limit for renewal varies from one company to another so check the terms and conditions carefully before buying the policy.
2. Number of Insured Persons on the Policy
The number of insured persons in a policy depends on whether you want to add your spouse to your plan, or you prefer buying a separate senior citizen health insurance plan for them. However, please note that the decision should be purely based on the medical conditions and the budget constraints.
3. The Sum Insured
The sum insured is an important factor to consider while comparing different medical insurance plans for senior citizens in India. A rough estimate of medical costs for the entire year will help determine the desired sum insured amount.Consider the spouse's medical necessities too if they are being covered in the policy.
4. Premiums
Although premiums for senior citizen health insurance policies are higher, they're totally worth it. At a time when you should be resting and enjoying your retirement years, the last thing you should be doing is raising funds to cover medical expenses.A little bit of planning in your budget will easily sail you through the retired phase.
5. Coverage of Specific Diseases
It is important to get the best senior citizens health insurance plan which covers many ailments including critical illnesses with progressing age. Doing so lets you deal with any kind of ailment in the best possible way.
6. Network Hospitals
When you age, nothing beats the comfort of a nearby hospital with a cashless facility. Do enquire about the cashless tie-ups in the hospitals of your choice before making the payment.
All About Mediclaim Policies for Parents
Being a senior citizen can seem quite daunting if you don't plan your life and expenses properly. As you age, there comes an increase in expenses, inflation, risk to health, etc such that a mediclaim health plan for senior citizens seems the best solution to the problems mentioned above. Moreover, if you are planning an early retirement with a regular pension or interest income from savings, a senior citizen mediclaim policy is a must-have.

To boost mediclaim policies for senior citizens, the IRDAI has told insurers to provide coverage to individuals up to 65 years of age. This has enabled individuals to purchase health insurance coverage, even at the later stages of life.
The inclusions under this policy are:
Ambulance charges - Covers expenses for emergency ambulance transport.
Daycare treatments - Covers daycare treatments such as dialysis and other treatments which do not require 24 hour hospitalization.
Hospitalization expenses - Includes room rent, physician consultation fees, doctor's fee, treatments, etc.
The exclusions under this policy are:
Treatment cost of HIV/AIDS/STDs
Cost of lenses/spectacles
Dental Treatment
Drug abuse related treatments
Cosmetic Treatment and Surgery
Congenital diseases
Non-allopathic treatments
Claims raised during the waiting period.
Ailments diagnosed within 30 days of buying the policy.
Eligibility Criteria - Application for Mediclaim Policy for Family
The eligibility criteria is as follows: Entry age for the policyholder is 46 years, maximum age is 65 years.
Documents Required To Buy Mediclaim Policy For Parents
The documents required are:
KYC - Proof of ID and Address
Proof of Income
Age Proof
Medical Check-up/Report if required
2 Passport-size photographs
Application Form
Documents required for claim under a mediclaim policy for senior citizen
The following documents are required to raise a claim under a mediclaim policy for senior citizens
Claim Form/Pre-authorization Request Form.
Attending a physician's statement.
Attested copies of all medical records.
NEFT mandate form
For a Death Claim:
Original policy documents
Original/attested copy of death certificate issued by the local municipal authority.
Death claim application form (Form A).
NEFT mandate form attested by bank authorities along with a cancelled cheque or bank account passbook.
Nominee's photo identity proof such as copy of Passport, PAN card, Voter identity card, Aadhaar (UID) card, etc.
Medical Natural Death:
Attending physician's statement (Form 'C').
Medical records (admission notes, discharge/death summary, test reports, etc.).
Accidental Unnatural Death:
Copy of the First Information Report (FIR) or Panchanama/Police complaint.
Copy of Post Mortem report (PMR)/Autopsy and Viscera report.
Copy of the Final Police Investigation report (FPIR)/Charge sheet.
How to Select the Best Health Insurance Plan for People Above 60 Years?
Buying health insurance for aging parents has to be done carefully as you would want them to deserve the best. Keep the following points in mind while choosing medical insurance for parents above 60 years:
1. Know The Medical History
You must know medical history for your senior citizen parents before purchasing a health insurance policy for them. Unfortunately, they may be unaware of many of the medical conditions that they have. It would be difficult to rely solely on their knowledge of their medical history in such situations.Before providing such information to the insurance company, it is always better to cross-verify.
2. Compare And Choose Plan
There are many existing and new senior citizen medical insurance plans available online in India. It is essential to compare between the different schemes. Comparison between the various health insurance plans for senior citizens can be done on factors such as coverage, price, riders/add-ons, inclusions, and exclusions.
3. Fill Proposal Form
While selecting the policy, it is always imperative that you fill in relevant and accurate information as any fallacy can cause problems to the extent that your insurer will reject the application.
4. Do A Medical Check-up
After submitting the proposal form, the insured will be subjected to a medical checkup. The information about medical issues of the policyholder would be verified by the doctors on the panel of the insurance company. Depending on the health of the insured, a few medical tests would be conducted by the doctor. Some of the tests include lipid profile, blood routine, sugar, urine routine, kidney and liver function, sonography, etc.
Note: There are certain senior citizen medical insurance plans that don't require pre-policy medical screening tests.
Save Tax upto ₹75000*
Under Section 80D
*Tax benefits are subject to changes in Income Tax Act.
Learn more about parents Health Insurance
Insurance Dekho Contact Details
Reach us for help anytime
Insurance Dekho

755 1196 989

Mon to Sun 10:00 AM to 7:00 PM
Health Insurance Companies User Reviews
What users are saying