Claim, renew, manage & more
Login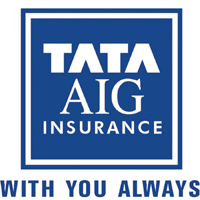 Tata AIG Car Insurance
CASHLESS GARAGES

7,500

CLAIMS SETTLED

91.80%
Key Features:
Covers Third Party Person
Covers Third Party Property
Top Tata AIG Car Insurance Plans
TATA AIG Car Insurance
TATA AIG Car Insurance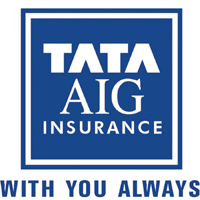 TATA AIG Car Insurance
Calculate Your Car Insurance Premium Online
Select your car brand
Maruti

Hyundai

Honda

Toyota

Mahindra
Which city is your car registered in?
Ahmedabad
Bangalore
Chandigarh
Chennai
Gurgaon
When did you buy your car?
Have you made a insurance claim in the previous year?
About TATA AIG Car Insurance
When speaking of Indian general insurance companies, TATA AIG General Insurance Company springs up as a popular name. It is a business collaboration between the TATA group and the American International Group. Learning about the stakes would be of worth here. The former enjoys a majority with 51% stakes while AIG racks up the remaining 49%. Let's help you with a clear picture here – TATA AIG is a merger between two big-league finance organizations. While TATA Group establishes a strong foothold in the country, AIG ensures a worldwide presence and is counted among the leading insurance and finance institutions in the world.
TATA AIG kick-started operations on the 22nd of January, 2001. It offers a vast array of general insurance products that includes car insurance policies, bike insurance policies, travel insurance policies, property insurance policies, personal accident insurance policies, marine insurance policies, and what-not. TATA AIG also provides corporate and personal insurance services in addition to these insurance policies.Every car insurance product offered by the insurance company is backed by exceptional benefits and unparalleled claim services. Tata AIG General Insurance provides top-notch insurance solutions to help companies take advantage of growing opportunities in the retail and commercial sector.
Tata AIG General Insurance bagged the "General Insurer Claims Team of the Year" award by Claims Awards Asia in the year 2013. The award was conferred to recognize its excellence when it comes to handling car insurance claims and its effort to provide assistance to customers. On various platforms, the company has also been acknowledged and recognized for its quick claim settlement, fraud detection techniques, and high customer satisfaction. It works really hard to provide customers and business partners with unrivaled car insurance products and services while maintaining transparency, consistency, and fairness in all processes.
Tata AIG Car Insurance
Tata AIG offers a third-party car insurance policy, a standalone own-damage car insurance policy, and a comprehensive car insurance policy at affordable premium rates in the car insurance segment.These car insurance policies can be purchased online without any hassle via an instant and quick process. To get additional coverage, one can also purchase add-on cover(s) along with these car insurance policies. This way, one can opt for even greater coverage if covered under Tata AIG car insurance policies.
The Tata AIG General Insurance offers 13 car insurance add-on covers to choose from which include roadside assistance, daily allowance, key replacement, tyre secure, consumable expenses, return to invoice, zero depreciation cover, etc. Furthermore, the insurance company offers you personal accident cover for owner-drivers, which provides compensation in case of a bodily injury while getting on or off the insured car, while riding as a co-driver, or while driving, for example, which leads to death, loss of limbs or sight, or permanent disablement.
Tata AIG General Insurance allows its policyholders to get a car insurance policy in just 3 easy steps, repair your car at more than 7,500 network garages, and register your claim to track your claim inconvenient way.The insurance company focuses on providing a wide choice of car insurance solutions to its customers and policyholders in a simple and timely manner, both online and offline.
Significant Points
| | |
| --- | --- |
| Features | Coverage |
| Third Party Property Damage | Up to Rs. 7.5 Lakh |
| Own Damage Cover | Coverage for Own Car for Its Loss and Damage |
| Personal Accident Cover | Up to Rs. 15 Lakh |
| Add-on Covers | 13 Add-on Covers |
| Claim Assistance | 24/7 Claim Assistance |
Benefits of TATA AIG Car Insurance
A strong network of 5,000+ garages

24x7 emergency assistance is available

Digital insurance process for paperless system

Enables the customers to make unlimited claims

Issues instant policies for all insurance products
TATA AIG car insurance Add-Ons
Roadside Assistance

This is one of the most crucial add-ons you could choose. Round-the-clock assistance services like flat-tyre replacement, towing, batter-repair, refueling and arranging for prompt mechanical services in case of a breakdown are provided when you opt for the add-on. Some pointers to remember:

You can avail taxi service in case of a breakdown.


Emergency accommodation if the vehicle cannot be repaired in a spry.
Other utility benefits in case your vehicle is stranded in a deserted place.

Reimbursement of Depreciation

It surely stands out as one of the lesser-known but most recommended add-on. Pairing your policy with this add-on entitles you to bag-in claims against expenses of repair for damages due to accident.

Consumables Cover

Little were you aware that consumables like nuts, bolts, oils and screws are not covered by any car insurance policy. Opting for this add-on however, guarantees that expenses for small consumables are entirely covered by the insurance company. Bear in mind, cost of consumables in high-end vehicles are pretty high. Having an add-on in such circumstances is of great value.

Engine Secure Add-On

The add-on is extremely crucial for new car owners and luxury car owners. This is a rider that compensates for the expenses of engine damage, not caused due to accident. It is extremely helpful for those residing in areas where water logging is a common problem.

NCB Protector

No Claim Bonus is like a prize rewarded to customers by insurance companies for successfully completing a claim-free year. The NCB Protector Add-On works wonders in increasing financial protection during policy renewals. With this add-on in use, you could proceed with claims for loss like windshield glass repair, total loss of vehicle and replacement of accessories.

Remember, the protector will shield you against the first two claims.
TATA AIG Car Insurance Claim Process
It's 8 step simple process,Hassle FREE
1

Inform Your Insurance Company

Dial 1800-266-7780 TATA AIG's official helpline number and register your claim. Visit workshop and intimate the insurer.

2

Drop By At The Nearest Workshop

Get your vehicle towed to a nearby workshop or drive your car to the location.

3

The Survey Process Begins

Registration of a claim with an insurance company is followed by the appointment of surveyor in 24-48 hours.

4

Documents Are To Be Submitted

Everything from a DL, Policy Copy, RC and Aadhar Card to a Claim Intimation Form, Repair Estimate and a PAN Card must be submitted to the insurance company.

5

Survey Is Wrapped Up

Careful survey of the car is completed by the surveyor in 24-48 working hours.

6

Conclusion As Decided By the Surveyor

After the survey is done, the surveyor approves or rejects the claim. Post approval, repair works begin.

7

Deliver Order Is Handed Out

Final survey is done after the repair works are completed. A delivery order for the vehicle is issued.

8

Non-Cashless – The Difference in Procedure

Repair costs are borne and paid by the customer. Reimbursement of the claim amount is then provided.
191 Tata Aig Cashless Garages in India
Must Read Articles before buying Tata Aig Car Insurance
TATA AIG Car Insurance User Reviews
What users are saying
All
Most Helpful
Comprehensive
Zero Depreciation
Third Party
Own Damage
Renewal
Cashless Garages
Price
Premium
Policy Download
Customer Care
Claim
Add On
Insurance Products by Tata Aig General Insurance
TATA AIG Car Insurance FAQs
TATA AIG Car Insurance Policy – Does It Offer Direct Settlement Benefit on Car Insurance Policy?

If you are a TATA AIG policyholder, you can easily avail the benefits of direct settlement when the vehicle is repaired at an authorized garage, workshop or dealer station.

How do I pay to renew my car insurance policy with TATA AIG?

Renewing your car insurance policy with TATA AIG is simpler than you think. Primarily, there are three steps involved.

Online using debit card, credit card or net banking.


Proceed with payment through IVR.
Cheque collection.

In TATA AIG, will a personal belonging rider cover cash?

Unfortunately, personal belongings do not cover items like cash and cheques.

My TATA AIG car insurance policy has expired – How do I renew it without any delay?

If your car insurance policy has lapsed, renewing it without getting an inspection done is not possible. Without any ado, make sure you place your request for inspection and renewal by calling on their toll-free number. This must be done within 90 days from the date on which the policy has expired.

Can I request for a change in the IDV of my vehicle insured by TATA AIG?

Of course you can! Just call on their toll-free number 1800-266-7780 and place your request. Do keep in mind that insured declared value of the vehicle can be altered according to the terms and conditions of the company and only during the time of renewal.


Why to buy from InsuranceDekho?
Instant policy # within 5 mins

More than 45 Lac happy customers

Claim Support available all 7 days of the week
TATA AIG Car Insurance Contact Details
For queries and assistance regarding our service, kindly call us on:
InsuranceDekho

7551196989

Mon to Sun 10 AM to 7 PM

Tata AIG Contact Details

1800-266-7780

24/7 Toll-Free
Add-ons For Your Tata Aig Car Insurance
Disclaimer
Every detail provided in this website is for information purpose only. Insurancedekho under no circumstances, endorse the information provided. However, we are constantly doing our best to keep our privileged customers up-to-date with neutral and factual information.
Car Insurance starting from
₹6/day*
Don't know your car number?
Click here
#Applicable on non-inspection cases i.e. existing policy has not expired or when buying a policy for a new vehicle.