Claim, renew, manage & more
Login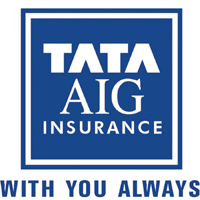 TATA AIG Own Damage Car Insurance
CASHLESS GARAGES

7,500

CLAIMS SETTLED

91.80%
Key Features:
Covers Third Party Person
Covers Third Party Property
Calculate Your Car Insurance Premium Online
Select your car brand
Maruti

Hyundai

Honda

Toyota

Mahindra
Which city is your car registered in?
Ahmedabad
Bangalore
Chandigarh
Chennai
Gurgaon
When did you buy your car?
Have you made a insurance claim in the previous year?
TATA AIG Standalone Own-Damage Car Insurance Policy
It is advisable to purchase standalone own-damage insurance along with your compulsory third party insurance. TATA AIG offers standalone own-damage car insurance which will take care of own-damage costs in a wide range of situations including fires, cases of vandalism, theft, road accidents, natural and manmade calamities. Moreover, it provides a layer of protection for the policyholder by offering them a sense of financial stability in crisis situations.
Standalone Own-Damage Insurance V/S Third Party Insurance V/S Comprehensive Insurance
Basis

TATA AIG Third Party Insurance

TATA AIG Standalone Own-Damage

TATA AIG

Comprehensive Insurance

Coverage

A third party cover will take care of third party liabilities which include bodily injuries, death and property damage. Having at least third party insurance is compulsory.

Standalone own-damage covers are not compulsory. However, they provide compensation for own-damage costs in several types of situations and can make a big difference at the time of a mishap.

Comprehensive insurance plans offer coverage for both own-damage covers and third party liabilities under a single premium, making it the simplest and most convenient way to have your car insured. Moreover, it also offers an optional personal accident cover.

Add-ons

Add-on covers are not offered with third party car insurance.

Several add-on covers are offered with standalone own damage covers at an additional cost.

Many add-on covers are available for purchase along with a comprehensive insurance plan for an additional premium.

Cost

Third party insurance is the least costly car insurance available as it offers the most basic and compulsory coverage.

Standalone own-damage insurance is costlier than third party insurance as it offers better coverage.

Comprehensive insurance is the most expensive option but it offers holistic coverage for both own-damage and third party liabilities under a single premium.
What is Covered Under TATA AIG Standalone Own-Damage Policy?
TATA AIG standalone own-damage insurance provides coverage for the following:
Fires or explosions which cause damage to the car.
Damage caused by road accidents.
If the car is stolen and cannot be traced.
Damages due to a natural or manmade disaster.
What is Not Covered Under TATA AIG Standalone Own-Damage Policy?
TATA AIG standalone own-damage insurance does not provide coverage for the following:
If the car breaks down due to mechanical or electrical failures.
If a mishap occurs due to a case of illegal driving.
General wear and tear of the car.
If an unfortunate event occurs outside the borders of India.
Benefits of TATA AIG Standalone Own-Damage Policy
Following are the benefits of purchasing a TATA AIG Standalone own-damage policy:

It offers a layer of protection for the owner-driver and the car from the uncertainties of the road.
Insurance providers offer No Claim Bonus for every claim-free year with own-damage covers.
Insurance holders can purchase add-on covers with their own-damage covers to further enhance the policy's coverage.
How To Purchase TATA AIG Standalone Own-Damage Policy?

Following are the steps to purchase a TATA AIG standalone own-damage policy:
Step 1: Visit the website InsuranceDekho and select the 'car insurance' insurance tab located on the top left corner of the page. Next, a drop-down menu will appear from which select the 'Standalone Own Damage' option.
Step 2: Provide your car's registration number in the given section. If you do not have this information with you enter your car's make, model and year of registration.
Step 3: Enter your personal details, i.e., name and phone number and press the 'Submit and Get Quotes' button.
Step 4: All the standalone own-damage covers in your category will be visible on the screen. Select the one offered by TATA AIG. You can also select any add-on covers you would like to purchase at this point.
Step 5: Pay for the TATA AIG standalone own damage policy you have selected and the insurance document will be sent to your registered email ID.
Must Read Articles before buying Tata Aig Car Insurance
TATA AIG Car Insurance User Reviews
What users are saying
All
Own Damage
Most Helpful
Comprehensive
Zero Depreciation
Third Party
Renewal
Cashless Garages
Price
Premium
Policy Download
Customer Care
Claim
Add On
191 Tata Aig Cashless Garages in India
Insurance Products by Tata Aig General Insurance
Tata AIG Car Insurance Own-Damage FAQs
What is TATA AIG Own Damage insurance?

With the help of an own damage insurance cover, a policyholder can remain protected against the damage or loss caused to their own car, incurred because of any kind of mishap, theft or accident.

Is purchasing an own damage insurance plan mandated by law?

No, buying an own damage cover for your car is not mandatory, however, it is suggested to own OD cover for the safety of your own car. According to the Indian Motor Tariff Act, a standard third party liability insurance is mandatory for all the cars running on public roads in India. Moreover, you can opt for a comprehensive insurance plan to ensure protection against both third party liability and own damages, under a single insurance plan.

What are the different kinds of motor insurance plans available?

As a policy proposer, you can choose mainly amongst three different kinds of motor insurance plans i.e. Comprehensive motor insurance plan, third party motor insurance plan, and own damages motor insurance plan.

How is the premium calculated for TATA AIG Own damage car insurance policy?

The premium for TATA AIG Own damage car insurance policy is calculated by taking various factors into account such as car age, car make, vehicle type, engine cc, geographical zone, etc.

How is Own damage insurance different from third party liability insurance?

While, the own damage insurance plan offers a safety net to the policyholder against the damages to their own vehicle incurred due to any accident, natural calamity, theft or any other mishap. On the other hand, a third party liability insurance safeguards the policyholder against third party property or third party individuals.


Why to buy from InsuranceDekho?
Instant policy # within 5 mins

More than 45 Lac happy customers

Claim Support available all 7 days of the week
TATA AIG Car Insurance Contact Details
For queries and assistance regarding our service, kindly call us on:
InsuranceDekho

7551196989

Mon to Sun 10 AM to 7 PM

TATA AIG Contact Details

1800-266-7780

24/7 Toll-Free
Add-ons For Your Tata Aig Car Insurance
Car Insurance starting from
₹6/day*
Don't know your car number?
Click here
#Applicable on non-inspection cases i.e. existing policy has not expired or when buying a policy for a new vehicle.