Claim, renew, manage & more
Login
All You Need To Know About Travel Insurance & Its Types
In today's time, we all travel for varied reasons, whether it be for embarking on a spiritual journey, holiday purposes, gathering new experiences, or for exploring new places. In short, travelling has become a part and parcel of our lives!

Buy Best Travel Insurance Plans for your Overseas Journey from Just ₹552 Onwards*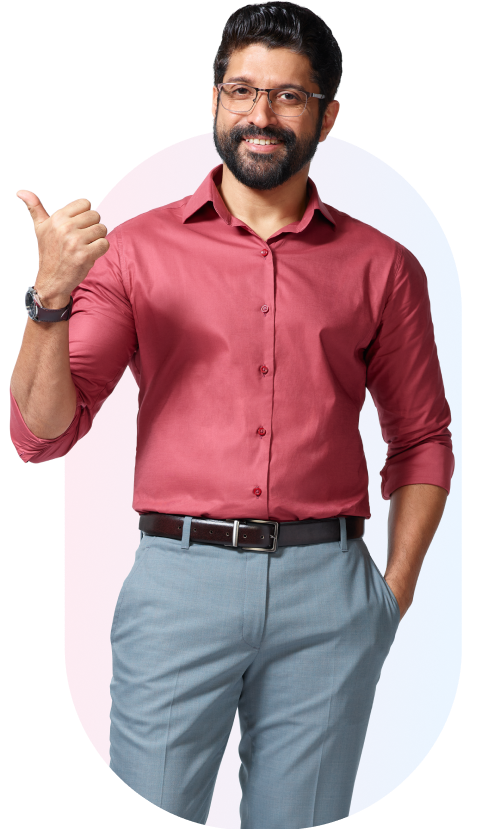 Loss of passport

Emergency Medical cover

Trip delay cover

Loss of baggage cover
*Standard Terms and Conditions Apply.
Find the right travel insurance for you
What Is Travel Insurance?
Like any other insurance plan, a travel insurance plan is designed to offer financial assistance in case the traveller meets an unfortunate event during their trip. The advantage of travel insurance plans is not just for frequent travellers, but for anyone who is looking forward to a stress-free trip by protecting their trip in advance. However, when you buy travel insurance, make sure to check the inclusions as well as exclusions as the coverage varies from insurer to insurer.
Now, if truth be told, then travelling also involves certain risks such as loss of baggage, trip cancellation, accidents, and a few more. Thus, in order to make travelling hassle-free, it is very important to safeguard the trip against such unexpected risks with the help of travel insurance plans.
To help you understand all about travel insurance plans, here is everything you need to know about travel insurance and its types.
Types Of Travel Insurance
Owing to the immense demand for travel, there are different types of travel insurance plans. So, listed below are the major types of travel insurance plans that you should know about:

Family Travel Insurance: As the name suggests, family travel insurance aims to cover each family member under one plan. When all members of the family are included in a single travel insurance plan, it becomes easier and saves time to purchase individual travel insurance policies. Typically, a family travel insurance plan offers coverage against flight delays, trip cancellation, baggage loss and a few more.
Student Travel Insurance: Another type of travel insurance is student travel insurance which is meant to safeguard any student's trip. Generally, student travel insurance is offered to students who are travelling overseas for pursuing higher education. Student travel insurance gives students all the necessary coverage to ensure that any mishaps during their travel do not disrupt their pursuit for education.
Senior Citizen Travel Insurance: Yet another type of travel insurance plan is senior citizen travel insurance that secures the trip of senior citizens. Travel Insurance plans available to senior citizens over the age of 60 can be advantageous as they may offer additional coverage, among other things. Senior Citizen Travel Insurance also offers cashless hospitalisation and other benefits.
Multi-trip Travel Insurance: Multi-trip travel insurance as opposed to single travel insurance is applicable for multiple trips and is extremely helpful for frequent travellers. Multi-trip travel insurance also covers corporate travellers who often travel overseas for business purposes.
Conclusion
Thus, depending on individual needs, travellers can purchase any of the above-mentioned travel insurance plans. However, please read the terms and conditions before you head out to buy travel insurance for yourself or your loved ones.
Travel Insurance Companies
Disclaimer: InsuranceDekho does not endorse, rate or recommend any particular insurance company or insurance plan.
Insurance Dekho Contact Details
Reach us for help anytime
Insurance Dekho

755 1196 989

Mon to Sun 10:00 AM to 7:00 PM