Claim, renew, manage & more
Login
TATA AIG Travel Insurance
Traveling can be an exciting and enriching experience, but it also comes with its share of uncertainties and risks. From lost luggage to medical emergencies, the unforeseen can turn a dream vacation into a nightmare. This is where travel insurance comes to the rescue. Tata AIG offers a comprehensive range of travel insurance plans designed to protect you during your journeys, whether they are for leisure, business, studies, or visiting multiple countries. In this blog, we'll explore how to buy Tata AIG Travel Insurance online and the various features and benefits it offers.

Buy Best Travel Insurance Plans for your Overseas Journey from Just ₹552 Onwards*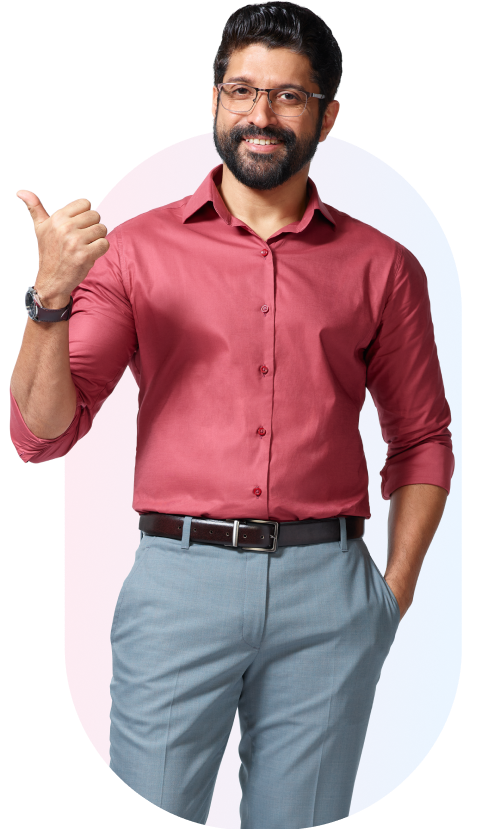 Loss of passport

Emergency Medical cover

Trip delay cover

Loss of baggage cover
*Standard Terms and Conditions Apply.
Why You Need Travel Insurance
Imagine this: Your long-awaited vacation is finally here after long planning hours, spending money on airfare, lodging, and activities. What if, after arriving at your destination, your luggage goes missing or you lose your passport and money? These circumstances can be expensive and upsetting, especially if you're traveling somewhere new. Travel insurance offers financial support in the event of numerous travel-related accidents, acting as a shield against these uncertainties.




Travel insurance provides coverage for a variety of incidents, such as unexpected medical and dental needs, stolen cash or passports, canceled flights, and misplaced or lost luggage. Tata AIG offers a range of plans to meet your various travel requirements, including single-trip travel insurance for infrequent travelers, multi-trip insurance for frequent flyers, special plans for older citizens and students, among others.



Travel Insurance With COVID-19 Covered
The COVID-19 pandemic has added an extra layer of complexity to travel planning. Traveling during these times requires extra precautions, and having a travel insurance plan that covers COVID-19 is more important than ever. Tata AIG offers coverage for medical expenses related to COVID-19 when the insured is outside India. This coverage includes medical expenses, trip cancellation benefits, trip interruption benefits, automatic extension, and more. These provisions ensure that you can travel safely even during a pandemic, knowing that your travel insurance has your back.
Features Of TATA AIG Travel Insurance
Tata AIG Travel Insurance stands out with a host of exceptional features, ensuring that you receive comprehensive protection throughout your journeys. Here are the key features that make Tata AIG Travel Insurance the ideal choice for your travel needs:
1. COVID-19 Covered:
In response to the ongoing pandemic, Tata AIG Travel Insurance offers coverage for COVID-19-related medical expenses during international travel. This additional safeguard ensures that you are protected against unexpected health issues, even in the current global circumstances. (Policy T&C apply)
2. Affordable International Policies:
Tata AIG offers international travel insurance policies at budget-friendly rates, starting at just INR 40.82 per day. This affordability ensures that you can enjoy worry-free travel without breaking the bank.
3. Affordable Domestic Policies:
Exploring the diverse beauty of India is made more secure with Tata AIG's domestic travel insurance policies. You can get coverage for your travels within India for as low as INR 26 per day.
4. Instant Policy Purchase:
With Tata AIG, you can purchase your travel insurance policy online in just a few clicks. No extensive paperwork or pre-policy medical check-up is required, making it a hassle-free and quick process.
5. Hassle-Free Claim Procedure:
Tata AIG is committed to simplifying the travel insurance claims process. The company embraces a digital approach, allowing for easy, fast, and paperless claim procedures. Your claims can be made with simple document uploads on the online portal, eliminating the need for hardcopy evidence.
6. 24/7 Customer Assistance:
Tata AIG understands that travel insurance support should be readily available, regardless of time zones. Their in-house claim settlement and customer assistance team is at your service around the clock, ensuring you have professional support every step of the way.
Advantages of Tata AIG Travel Insurance
Here are some of the advantages of choosing Tata AIG Travel Insurance:
COVID-19 Covered: The policy covers COVID-19-related medical expenses, offering peace of mind during these uncertain times.
Affordable International Policies: You can enjoy international travel with coverage starting at just INR 40.82 per day.
Affordable Domestic Policies: Explore the beauty of India with travel insurance starting at just INR 26 per day.
Instant Policy Purchase: Buying a Tata AIG travel insurance policy is a hassle-free process, with minimal paperwork and no health check-up required.
Hassle-Free Claim Procedure: Tata AIG simplifies the claim process, making it easy, fast, and paperless. Claims can be submitted online, and hardcopy evidence is not required.
24/7 Customer Assistance: Travel emergencies can happen at any time, and Tata AIG's in-house claim settlement and customer assistance team is available around the clock to help you.
The Perfect Travel Insurance Plan
Choosing the right travel insurance plan is essential for a hassle-free and memorable vacation. Tata AIG offers multiple travel insurance plans to cater to diverse travel needs. Whether you're traveling internationally, domestically, or for educational purposes, their specialized plans provide comprehensive coverage. Here are the types of travel insurance plans TATA AIG offer:
International Travel Insurance: This plan is designed for those traveling abroad, whether for business or leisure. It covers a wide range of situations, from minor inconveniences like delayed baggage to major issues like medical emergencies and evacuations. For frequent travelers, the multi-trip travel insurance plan is a recommended choice.



Domestic Travel Insurance: Even when traveling within India, it's essential to have travel insurance. Tata AIG's domestic travel insurance plan helps you deal with various situations, including reimbursement for lost tickets and coverage after an accident while traveling within the country. For frequent domestic travelers, the multi-trip travel insurance policy is a convenient option.




Student Travel Insurance: Students heading abroad for education can benefit from Tata AIG's specialized student travel insurance plan. This policy provides unique coverage, such as reimbursement of tuition fees in case of medical emergencies, compassionate visits, and more.




Senior Citizen Travel Insurance: Traveling is not limited to the young. Tata AIG offers travel insurance tailored to the needs of senior citizens (those over 70 years of age). This policy provides additional coverage for medical emergencies, including dental coverage, emergency medical evacuation, and repatriation of remains.
What's Covered Under Tata AIG Travel Insurance?
Tata AIG aims to provide extensive coverage for a wide range of situations that travelers may face. Their travel insurance plans are designed to offer financial support and peace of mind. Here's a summary of what is covered by Tata AIG Travel Insurance:
COVID-19 Coverage
In light of the COVID-19 pandemic, Tata AIG has taken steps to provide coverage for related risks, especially for international travel. This coverage includes:
Accident & Sickness Medical Expense: If you are diagnosed with COVID-19 while traveling outside India and require hospitalization, the policy covers the medical expenses.
Trip Cancellation Compensation: If you, your travel companion, or immediate family members are diagnosed with COVID-19 before starting your international trip and must cancel due to this, you can receive reimbursement for unused, non-refundable bookings like hotel stays and flight tickets.
Trip Curtailment/Interruption Benefits: If you are diagnosed with COVID-19 during your trip, leading to a premature return, the policy reimburses expenses related to the unused portions of your travel and accommodation, as well as additional expenses due to trip interruption.
Automatic Extension: In case of a lockdown in your destination country due to COVID-19, the policy may cover the cost of extending your trip for up to seven days, subject to terms and conditions.
Baggage Covers
Tata AIG Travel Insurance also provides coverage for baggage-related inconveniences:
Delayed Baggage: If your baggage is delayed in transit, the policy helps cover the cost of necessary personal items until your luggage arrives.
Lost Baggage: In the unfortunate event of lost or stolen baggage, the policy may reimburse you for the items in your luggage.
Journey Covers
Various aspects of your journey are protected under Tata AIG Travel Insurance:
Loss of Passport: If your passport is lost or stolen, the policy assists with necessary and reasonable expenses for obtaining a new passport.
Assistance While Traveling: Whether you need legal help or assistance with lost luggage or passport, the policy provides the necessary support. Emergency travel services, cash transfers, and advances are also included.
Personal Liability: In case you are involved in an accident that causes harm to others or their property, the policy helps cover the associated expenses.
Hijack Help: In the event of a hijacking, the policy offers a distress allowance.
Delayed Flights: If your flight is delayed by more than 12 hours due to bad weather or other reasons, your travel insurance will pay for additional costs, such as accommodation.
Policy Extension: The policy may extend its protection for up to seven days if your flight is delayed or canceled.
Trip Curtailment or Cancellation: The coverage covers non-refundable lodging and travel costs if you had to shorten or cancel your trip due to an emergency.
Medical Covers
Medical coverage is essential, especially when traveling internationally. Tata AIG Travel Insurance provides extensive coverage for medical emergencies:
Medical Emergencies: The policy covers a range of medical expenses, from regular illnesses requiring hospitalization to dental emergencies and even fatalities. Coverage continues for 60 days or until you are discharged if you fall ill or have an accident toward the end of your trip.
Medical Evacuation: If you require emergency medical evacuation to the nearest hospital or even repatriation back to India for medical treatment, the policy takes care of it.
Accidental Death and Repatriation: In case of a fatal accident or medical emergency abroad, the policy provides the full sum insured amount to your nominee and covers the cost of repatriating the individual's remains.
Compassionate Visit: If you need someone to assist you during hospitalization, the policy offers a two-way ticket for a family member.
Interruption of Study: For students, if you need to interrupt your education due to illness, the policy reimburses any unused tuition fees.
What's Not Covered by Tata AIG's Travel Insurance Plan?
While Tata AIG Travel Insurance offers extensive coverage, there are limitations and exclusions. It's important to be aware of these exclusions, as they may affect your eligibility for a claim. Here's an overview of what's typically not covered:
Baggage Exclusions:
1. Shipping Baggage Separately: Loss of baggage is not covered if you have shipped your items separately or before your travel date.
2. Geographic Region: Some policies may not cover baggage loss if it occurs in a geographic region not covered by the policy. For instance, under a student travel insurance policy, if the bags are lost in India, it may not be covered.
3. Failure to Report Theft: If you do not report the theft of luggage, documents, or personal belongings to the relevant authorities, you may not be able to make a legitimate claim.
Journey Exclusions:
1. Illegal Activities: If you engage in criminal activity during your vacation, such as a felony, theft, fraud, or other malicious behavior, your insurance claim might be rejected.
2. Adventure Sports: Some travel insurance policies may not provide coverage for adventure sports like skydiving, scuba diving, or mountain diving.
3. Hazardous Work: Undertaking manual work that could potentially harm you or your health is typically not covered.
Medical Exclusions:
1. Traveling Against Medical Advice: Your claim request may not be entertained if you have traveled against the advice of your doctor.
2. Pre-Existing Health Conditions: Your claim might not be accepted if you need help because of a pre-existing medical condition.
3. Self-Inflicted Injuries: Claims related to self-inflicted injuries are typically excluded.
4. Pregnancy and Related Issues: Pregnancy, birth control, and surgical procedures are excluded from coverage.
5. Sexually Transmitted Diseases and Substance Abuse: Injuries or illnesses resulting from STDs, mental illnesses, and accidents resulting from the use of alcohol or substances not authorized by a doctor may not be covered.
It's essential to thoroughly read the policy documents and understand the specific inclusions and exclusions of your chosen Tata AIG Travel Insurance plan. This knowledge will help you make informed decisions while traveling and ensure that you meet the policy requirements to file a successful claim in case of an unfortunate event.
Things To Consider While Buying TATA AIG's Travel Insurance
Before you purchase Tata AIG Travel Insurance, it's essential to take certain key factors into account:
Trip Duration: Longer trips come with higher risks and, consequently, higher premiums.
Trip Destination: The safety and economic stability of your destination can impact your premium. Safer or stable countries often have lower premiums.
Coverage Amount: The sum insured directly affects your premium. Choose coverage that adequately addresses potential expenses and losses.
Renewal or Extension: Review policy options for renewing or extending coverage. Tata AIG offers these options, so understand the details in the policy document.
Age of Traveler(s): Older travelers might have to pay higher premiums due to increased risk of medical issues with age.
How to Buy Travel Insurance Online
Purchasing travel insurance from Tata AIG is a straightforward process:
Determine Your Travel Needs: Consider factors such as your destination, travel frequency, and duration of the trip. Decide whether you need coverage for yourself, your family, or your companions.
Visit Tata AIG's Website: Go to Tata AIG's official website to explore the available travel insurance plans. Alternatively, you can visit InsuranceDekho.com and look at various plan options available.
Get a Quote: Use Tata AIG's Travel Insurance Premium Calculator to get a quote based on your travel details and preferences.
Customize Your Plan: Choose the plan that best suits your needs, considering the coverage limits and premiums.
Apply Online: Fill out the necessary information and apply for your travel insurance policy online. This process is very user-friendly, and you don't require a thorough health check-up.
Receive Your Policy: Once your application is approved, you will receive your policy documents on your email, ensuring a paperless and hassle-free experience.
Advantages of buying international travel insurance from InsuranceDekho.com
When purchasing international travel insurance, InsuranceDekho.com provides several distinct advantages:



1. Convenience - InsuranceDekho.com provides a user-friendly online platform that allows you to explore, compare, and purchase international travel insurance policies from various leading insurers.



2. Extensive Options - We offer a range of international travel insurance plans from best insurance companies. They also allow you to tailor your insurance cover to your specific needs and preferences.




3. Transparent Comparison - You can compare different policies, including coverage details, premiums, and benefits to make informed decisions.




4. Instant Quotes - With InsuranceDekho.com, you can receive instant insurance quotes unlike the waiting period in traditional methods. This allows you to quickly evaluate the costs and benefits of different policies.




5. Secure Transactions - InsuranceDekho.com ensures secure and hassle-free transactions when purchasing your insurance policy. Your personal and financial information is handled with the utmost security.




6. Customer Support - The platform provides customer support to address any concerns or issues throughout the policy purchase process. This assistance ensures a smooth and trouble-free experience.




7. Customization - You have the flexibility to customize your international travel insurance policy to suit your unique requirements, ensuring you get the most value from your coverage.




Selecting InsuranceDekho.com as your provider for international travel insurance ensures you have access to a wide array of options, transparent information, expert guidance, and a convenient, secure, and cost-effective way to obtain the coverage you need for your travels.
How To Make A Travel Insurance Claim?
While you hope that your trip goes smoothly, unexpected situations can still arise. If you need to make a claim under your Tata AIG travel insurance policy, follow these steps:
Domestic Claim:
If you have a policy that covers only domestic travel within India, you can initiate a claim by following these steps:



Call +1 800 11 99 66 from a BSNL/MTNL landline or use the local helpline numbers in your respective cities. You can also send an email to general.claims@tataaig.com.


International Claim (Non-America Travel):
For policies that cover international travel (excluding America), follow these steps to initiate a claim:




Call the number +91 022 68227600, which also offers a call-back facility.

Send an email to ea.tataclaims@europ-assistance.in.


International Claim (America Travel):
If you have a policy that covers travel to America, use these contact details to initiate a claim:



Frequently Asked Questions (FAQ)
Does TATA AIG offer a free-look period on all travel plans?

TATA AIG offers a free-look period only on multi-trip travel plans.

Can I buy a Senior Citizen Travel Plan with TATA AIG?

Yes, TATA AIG also offers Senior Citizen Travel Plans who are aged above 70 years.

What will happen if I travel without my doctor's advice and fall ill during the trip?

If you travel without a doctor's advice and fall ill during the trip, then TATA AIG does not provide coverage for that.

What is the minimum and maximum age requirement for buying a Student Travel Insurance Plan?

The minimum and maximum age for buying a Student Travel Insurance Plan are 16 years and 35 years respectively.

Is Covid-19 covered under TATA AIG Travel Insurance Plans?

Yes, Covid-19 is covered under TATA AIG Travel Insurance Plan.
Insurance Dekho Contact Details
Reach us for help anytime
Insurance Dekho

755 1196 989

Mon to Sun 10:00 AM to 7:00 PM