Claim, renew, manage & more
Login
Care Travel Insurance
Care Insurance was founded in 1994. It is based in Gurgaon, Haryana, and was formerly known as Religare Health Insurance Company. With a 95.2% claim settlement ratio, the company has earned the trust of many customers. Whether it is a business trip or a family vacation, travelling is risky and sometimes may bring misfortune. Therefore, if you understand the importance of coverage while travelling, you should buy Care Travel Insurance. Read on to find more details on travel insurance policies offered by Care Insurance Company.

Buy Best Travel Insurance Plans for your Overseas Journey from Just ₹552 Onwards*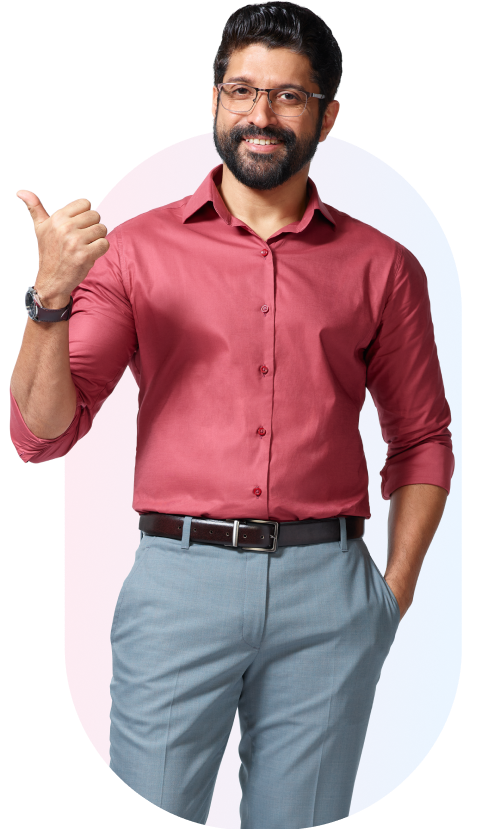 Loss of passport

Emergency Medical cover

Trip delay cover

Loss of baggage cover
*Standard Terms and Conditions Apply.
Why Choose Care Travel Insurance?
You can travel worry-free knowing that you are covered by an insurance company for both medical and non-medical emergencies. Travel insurance through Care Insurance Company will keep you protected in case any mishap occurs while travelling. Here are some of the reasons why you should buy Care Travel Insurance.



Quick settlement of claims and 24*7 customer support.
Variety of travel insurance plans from which you can choose to buy the best for yourself.
No pre-medical checkups are required.
Coverage for the loss of baggage, passport, and trip delays.
Features Of Care Travel Insurance
Care Travel Insurance is one of the most prominent insurance companies in India. Listed below are some of the benefits of purchasing travel insurance from Care Insurance Company.
Care Travel Insurance gives you the freedom to tailor your insurance plan to meet your specific needs and select the best option for you.
If you purchase Care Travel Insurance, a dedicated relationship manager is assigned to you to help you provide the best customer service.
Medical Evacuation Coverage:
In case any medical emergency arises during your travelling, the medical evacuation cost will be covered by the insurance company.
Quick Claim Settlement Process:
With a dedicated team at Care Travel Insurance, you can settle your claim quickly and easily without any hassle.
Travel Insurance Plans Offered By Care Insurance
Here are some of the types of travel insurance plans that are offered by Care Insurance.
International Travel Insurance:
Under this type of plan, comprehensive coverage is provided to the policyholder if any emergency happens during the foreign trips. Some of the expenses covered under this policy include medical and non-medical expenses, out-patient care, loss of passport, and much more.



Student Travel Insurance:
Students who plan to travel for study abroad can use this plan to get coverage for any medical and non-medical emergencies that may arise in the future.




This plan provides coverage for people traveling in groups with the same destination. With this plan, one can get comprehensive and cost-effective protection against medical and non-medical emergencies that may happen to any group member while traveling.
Inclusions And Exclusions of Care Travel Insurance
Some of the inclusions and exclusions of Care Travel Insurance are listed below.




Inclusions
Emergency hospitalization cover
Loss of travelling documents and baggage
Interruption, delay or cancellation of trip
Upgradation to business class
Accidental hospitalization cover
Exclusions
Expenses for transmitted diseases
Self-inflicted injury or suicide
Expenses related to the business activities
Expenses incur

red due to false arrest and wrong detention
How To Buy Care Travel Insurance?
Some of the steps to purchasing Care Travel Insurance are listed below.
Visit the official website of the company and click on the travel insurance.
Complete all the details correctly in the proposed form.
Choose the travel insurance plan that best suits your needs.
Complete the payment an

d policy details will be provided to you via mail.
Frequently Asked Questions (FAQ)
Is it possible to buy insurance after travelling outside India?

No, you cannot buy a travel insurance policy once your trip begins. Therefore, it is suggested that international travelers purchase insurance before leaving India.

Is pre-medical examination necessary to buy an international travel insurance policy?

No, you do not have to undergo any medical examination to purchase an international travel insurance plan.

Is it possible to change the sum insured of the policy once the trip has been started?

The policyholder cannot change the sum insured in their travel insurance policy once the trip has started.

What is an eligibility criteria of the Student Travel Insurance plan?

The minimum and maximum entry ages to buy the Student Travel Insurance plan are 12 years and 40 years, respectively.

Is it possible to cancel travel insurance policy bought from Care Insurance?

Yes, you can cancel your Care Travel Insurance under the following conditions-
Insurance Dekho Contact Details
Reach us for help anytime
Insurance Dekho

755 1196 989

Mon to Sun 10:00 AM to 7:00 PM