Claim, renew, manage & more
Login
List Of Travel Insurance Companies
Over recent years, the demand for travel has increased manifold. Owing to this sharp rise, many insurance companies have now added travel insurance to their product portfolio to safeguard the interest of travel junkies.

Buy Best Travel Insurance Plans for your Overseas Journey from Just ₹552 Onwards*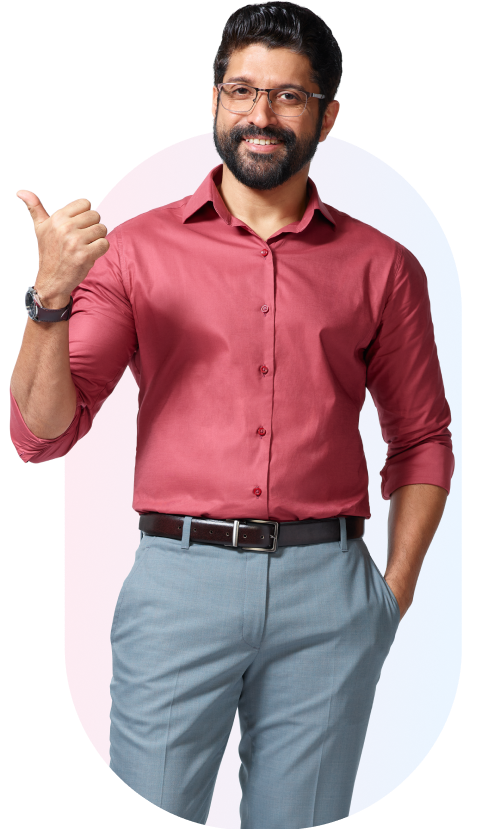 Loss of passport

Emergency Medical cover

Trip delay cover

Loss of baggage cover
*Standard Terms and Conditions Apply.
Find the right travel insurance for you
Tips To Pick The Best Travel Insurance Company
As there are so many travel insurance plans, there are chances that you may find it difficult to choose the best plan for yourself. So, to help you out, here are some tips that you must consider while buying travel insurance plans:

Destination: The destination to which you are travelling plays an important role in understanding which travel insurance plan you should choose. For instance, if you are travelling to a destination that requires you to participate in adventurous activities, then you should make sure that adventurous activities are covered in your travel insurance plan.
Duration Of The Trip: The premium for any travel insurance plan depends on the duration of the trip. This means that the premium will increase if the duration of the trip is longer.
Pre-existing medical conditions: The insurance company should be informed of any pre-existing medical conditions you may have; so that if you need financial assistance during your trip for such diseases, travel insurance can be helpful.
Check The Claim Settlement Ratio: Always buy a travel insurance plan from an insurer whose claim rejection ratio is less so that you don't face any discrepancy when there is a need to raise a claim against your plan.
Travel Insurance Companies
With a number of travel insurance companies, it might become tedious for you to pick the best out of all. So, we have curated a list of some of the popular travel insurance companies that you must consider for buying a travel insurance plan:

ICICI Lombard Travel Insurance
Providing a host of benefits, ICICI Lombard Travel Insurance is one of the most trusted companies when it comes to buying a travel insurance plan. Whether you need a multi-trip or single-trip travel insurance plan, ICICI Lombard Travel Insurance can meet most of your travel needs. Some of the advantages of buying a travel insurance plan with ICICI Lombard Travel Insurance are listed below:
Offers coverage against complete loss of baggage, including hand baggage.
Provide wide coverage at an affordable premium so that you can remain stress-free and enjoy travelling to the fullest.
There is no medical test required when you buy travel insurance with ICICI Lombard Travel Insurance.
Provides cashless hospitalisation in case you need medical assistance in a foreign land.
Bajaj Allianz Travel Insurance
Yet another popular travel insurance provider is Bajaj Travel Insurance which provides plans to meet your varied travel needs. Offering protection against delayed flights, lost baggage, and more, there are several other reasons why you should rely on Bajaj Allianz Travel Insurance. Read on to learn more:
The premium amount starts from just Rs. 206 which makes travel insurance plans from Bajaj Allianz a popular choice among budget buyers.
24*7 service is available so that you can get your queries resolved anytime.
Offers travel insurance plans that cover a total of 216 countries.
Provides a range of add-ons to enhance the benefits of travel insurance plans such as loss of passport, emergency cash, and a few more.
HDFC Ergo Travel Insurance
You can choose HDFC Ergo Travel Insurance whether you are planning an overseas vacation or a business trip. There are several other reasons why you should choose HDFC Ergo Travel Insurance for your travel needs, some of which have been enumerated below:
Includes necessary medical evacuation.
Offers hospital daily cash allowance and other required medical expenses.
Compensation against lost baggage and important documents.
Provides compensation in case the flight gets hijacked or delayed.
Care Travel Insurance
Last but not least, Care Travel Insurance is another company that offers travel insurance plans. Scroll through the section below to know more about the reasons to choose Care Travel Insurance:
Offers region-specific plans to meet the varied travel needs.
Provides coverage for pre-existing medical conditions, lost baggage, lost passport, and others.
Provides reimbursement in case your visa gets rejected, only if the insured is not at fault.
Conclusion
So, explore the world without any worry by buying travel insurance plans from the aforementioned insurance companies. You can also get in touch with us to know more about the travel insurance plans offered by these insurance companies.
Disclaimer: InsuranceDekho does not recommend any particular insurance plan or company over the others.
Travel Insurance Companies
Disclaimer: InsuranceDekho does not endorse, rate or recommend any particular insurance company or insurance plan.
Insurance Dekho Contact Details
Reach us for help anytime
Insurance Dekho

755 1196 989

Mon to Sun 10:00 AM to 7:00 PM