Claim, renew, manage & more
Login
Travel Insurance
Travel insurance is a type of insurance plan that provides coverage for any unforeseen circumstances that may take place when you are travelling. It offers coverage for baggage loss, loss of passport, trip cancellation or delays, flight hijacks, emergency cash requirements, and others.
Read More
Buy Best Travel Insurance Plans for your Overseas Journey from Just ₹552 Onwards*
Scroll to know more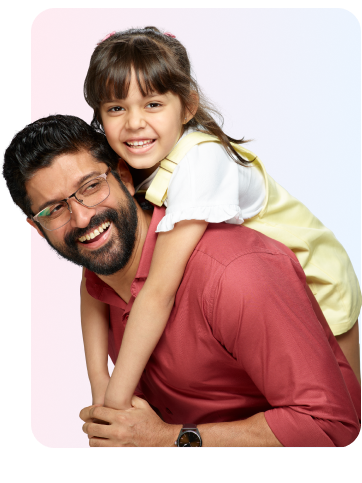 Travel Insurance
A hassle-free travel is a dream of many people. Agreed? Travelling becomes all the more convenient and stress-free when it is secured in the best possible way as there's a possibility that an unexpected event may alter all your travel plans at any point in the journey. If truth be told, then these unfortunate events may not only affect travellers emotionally and physically but also financially. So, to help avid travellers like you stay protected against uncertainties while travelling to your favourite destinations, purchasing travel insurance in advance is the most effective solution.
Benefits of travel insurance
No matter what your travel destination is, having travel insurance is unarguably an essential need. Travel insurance makes everything so easy and organized that travelers must avail of the same, first and foremost. It covers unexpected medical expenses and offer protection against delayed flights and trip cancellation. Furthermore, travel insurance plans also cover loss of checked in baggage and passport which offers peace of mind to the traveler. It is important to go through the plan details and check all the benefits that are being offered by the travel insurance plan that you are buying.
Know more
1

Why is travel insurance important?

Travel insurance is important to safeguard your trip against any mishappenings. From compensating for trip cancellation to reimbursing for the medical expenses incurred during travelling, travel insurance is extremely important in today's time.

2

How do I find the right travel insurance?

Depending on your budget and travel needs, compare the different travel insurance plans offered by the top insurance companies and pick the one that matches all your needs.

3

Is travel insurance worth the cost?

Yes, travel insurance is a must, especially for those who travel on a regular basis. Moreover, it also acts as a perfect safety net for travellers.

4

What is international travel insurance?

International travel insurance offers a range of coverage such as medical expenses, flight hijacks and more when you are travelling outside your country.

5

Can I buy travel insurance once my trip has started?

No, you cannot buy travel insurance once the trip has started.

6

Are pre-existing diseases covered in a travel insurance plan?

No, almost all the insurance companies in India do not offer compensation for pre-existing diseases. So, if any difficulty arises due to pre-existing diseases during your trip, then that won't be reimbursed.

7

Will I receive a soft copy as well for my travel insurance policy?

Yes, as proof, you will also receive a soft copy of your travel insurance policy.

8

Will I be able to file a travel insurance claim if I lose all my original documents?

No, in case you lose your original documents, then you won't be able to file a travel insurance claim as the insurer provides a policy based on the submission of your original documents only.

9

Can I carry a soft copy of my travel insurance policy while travelling?

Yes, a soft copy of the travel insurance policy is also applicable while you are travelling.

10

Can I purchase a travel insurance policy for anyone apart from family?

You can only purchase a travel insurance policy for yourself or your family members.

11

Which type of travel insurance plan should I buy if I am a frequent traveller?

You must buy a multi-trip insurance plan in case you travel on a regular basis.

12

What will happen if I forget to carry my travel insurance policy?

In case you forget to car travel insurance policy, then use the soft copy of the travel insurance emailed that you.

13

Are business travellers eligible to purchase a travel insurance policy?

Yes, business travellers are eligible for a travel insurance policy as well.