Claim, renew, manage & more
Login
  Hurry Up!
Save tax in 80D by purchasing a Health Insurance Today.
View Plan
What is CABG Surgery?
Coronary artery bypass surgery or CABG is a surgical procedure which is also known as heart bypass surgery or simply bypass surgery in colloquial terms. CABG is usually recommended for patients with coronary disease or significant blockages in the arteries surrounding the heart. There are several risks associated with it including stroke, memory loss, etc.

5 Lac coverage starting from only ₹257/Month*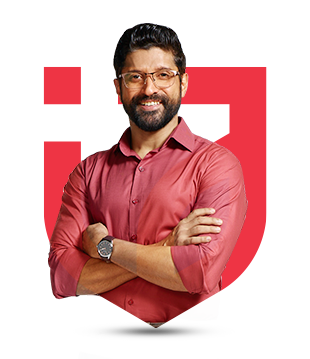 Tax Benefit

Up to 75000**

Claim Support

Everyday 10AM-7PM

45 Lacs+

Happy Customers
*Standard Terms and Conditions Apply.
**Tax benefits are subject to changes in Income Tax Act.
Find
the right health insurance for you
CABG stands for coronary artery bypass graft surgery, and is also known as coronary artery bypass surgery. Colloquially, it is also known as heart bypass surgery or simply bypass surgery. It is a surgical procedure performed for the purpose of restoring normal blood flow to a coronary artery that has been obstructed. That is, it is a surgery for improving blood flow to the heart.
CABG Surgery
When is CABG Surgery needed?
CABG is usually recommended for patients with coronary disease or significant blockages in the arteries surrounding the heart. It will create new routes around arteries that are blocked or narrowed, thus restoring blood flow to the heart. This build-up of blockages can be caused by numerous factors:
Smoking
High blood pressure
Elevated cholesterol
Diabetes
Increased age
Family risk of cardiovascular disease
How is CABG Surgery Performed?
The steps involved in performing this procedure are as follows:
An incision is made down the middle of the chest.
Using a saw, the sternum or breastbone is cut through.
The cutting of the sternum is called a median sternotomy.
Iced salt water is used to cool the heart.
A preservative solution is injected into the arteries.
This process is known as cardioplegia, and it minimises the risk of damage that can occur to the heart and arteries during the surgery.
A cardiopulmonary bypass must be established for the surgery to take place. This is done by placing a plastic tube into the right atrium, so that venous blood is pumped out of the heart to the heart-lung machine through a screen that oxygenates it.
This oxygenated blood is then returned to the body. Therefore the functioning of the heart is taken over by the heart-lung machine.
The main aorta is clamped to create a bloodless field for the procedure to be done.
Risks Associated with CABG Surgery
The following are some of the risks associated with CABG surgery:
Breathing problems
Pancreatitis
Kidney failure
Abnormal heart rhythms
Heart Attack
Stroke
Memory loss
Allergic reaction to anaesthesia
Bleeding during or after the surgery
Lung Problems
Infection at the incision site
Pneumonia
Failure of the graft
Fever
Kidney problems
Blood clots
Health Insurance Plans for CABG Surgery
Health insurance is a recognisably important coverage for all individuals to have. Most health insurance companies will be offering some sort of health insurance coverage which will cover most of the common health problems. However, many insurance companies have now introduced critical illness insurance as a specialised healthcare policy to attract more customers and offer them additional coverage which will put them at ease. These policies provide an extra cushion for an individual's healthcare costs which have been rising steadily over the years. Some of the popular companies which offer health insurance for critical illness are Bharti Axa General Insurance, ICICI Lombard, or Reliance Insurance.
Why Buy Critical Health Insurance Online for CABG Surgery at InsuranceDekho?
When it comes to buying health insurance policies that offer coverage for CABG surgery, InsuranceDekho offers a process that is seamless. The procedure of purchasing critical health insurance policies with InsuranceDekho is paperless and quick, saving you valuable time and effort. Thus it is extremely convenient for customers. The following benefits are available to you on purchasing a critical illness policy from InsuranceDekho:
Multiple health insurance quotes from popular insurers for open heart replacement or repair of heart valves
Quick policy issuance
Post policy purchase assistance
Help from experts at the time of purchasing a policy
Flexible modes of payment offered
Assistance during filing a claim settlement
Online premium calculator available to get an estimate of health insurance premium even before buying a policy
Health Insurance Calculator
Whom do you want the insurance for ?
You
Couple
Family
Father
Mother
Select the age of all members
Choose required Coverage for yourself?
2 Lac
3 Lac
5 Lac
10 Lac
25 Lac
Disclaimer : Actual Premium might vary basis your location, age and number of members
Health Insurance Coverage Calculator
Who do you want to insured ?
Individual
Couple
Family
Parents
Age of eldest insured member ?
Disclaimer : Actual Coverage might vary basis your location, age and number of members
Save Tax upto ₹75000*
Under Section 80D
*Tax benefits are subject to changes in Income Tax Act.
Learn more about coronary artery-bypass-surgery Health Insurance
Best Insurance Advisors in Your City.
FAQ About What is CABG Surgery?
What is critical illness insurance cover for CABG surgery?

Coronary Artery Bypass Grafting (CABG) is a type of surgery that improves the flow of blood to the heart. A critical illness plan for CABG surgery covers you against the expenses related to the surgery.

How do critical illness plans for CABG surgery work?

On diagnosis, a critical illness policy for CABG surgery pays you in a lump sum according to the sum insured chosen. You can use this amount as per your choice, be it for the treatment, or for paying off the debts (if any), or otherwise.

How to buy critical illness cover for CABG surgery?

You can buy critical illness cover for CABG surgery online at InsuranceDekho by following the steps given below:

Visit www.insurancedekho.com. Click on the Health tab.
Select your Gender and then enter your Name and Mobile Number. You will receive an OTP on the given number. Please enter that.
Enter the time when you can buy the plan. Click on 'View Instant Quotes'. You can add family members along with self if you want. Select the age of the members and click 'Continue'.
Enter your Email ID and City. Click on the 'Submit and View Quotes' button. Choose the most suitable policy from the displayed quotes.
Select the policy period and enter the necessary details. Pay the health insurance premium online via a secured payment gateway.

Why is a critical illness plan for CABG surgery important?

Expenses incurred in CABG surgery are huge. To stay protected from these expenses in case of an emergency, you must timely opt for a critical illness insurance policy for CABG surgery. The plan will also protect you from other critical illnesses such as cancer, coma, liver diseases, heart attack, etc.

Why should I buy a critical illness insurance plan for CABG surgery?

Critical illness plans for CABG surgery keep you stress-free so that you can take care of your health and the plan will take care of the expenses. They provide you with an amount in a lump sum on diagnosis of the critical illness which you can use as the way you want.
Insurance Dekho Contact Details
Reach us for help anytime
Insurance Dekho

755 1196 989

Mon to Sun 10:00 AM to 7:00 PM
Health Insurance Companies User Reviews
What users are saying