Claim, renew, manage & more
Login
  Hurry Up!
Save tax in 80D by purchasing a Health Insurance Today.
View Plan
What is Liver Disease?
Liver disease is a critical illness that leads to liver inflammation which adversely affects the normal functioning of the liver. There are many causes of Liver Disease, some of which include genetic causes, hepatitis, cancer and other common factors such as heavy substance abuse, specific medications, etc.

5 Lac coverage starting from only ₹257/Month*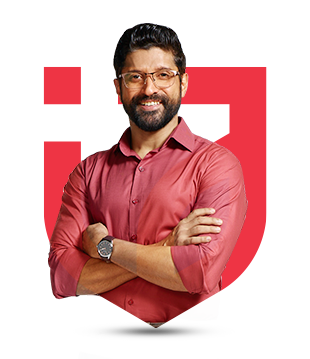 Tax Benefit

Up to 75000**

Claim Support

Everyday 10AM-7PM

45 Lacs+

Happy Customers
*Standard Terms and Conditions Apply.
**Tax benefits are subject to changes in Income Tax Act.
Find
the right health insurance for you
Liver disease is also known as hepatic disease. It is a state that leads to liver inflammation which adversely affects the normal functioning of the liver. Gradually, liver problems can even lead to scarring, which can ultimately cause liver failure, a fatal condition. However, with the right treatment, the liver can recover in time.
Liver Disease
Causes of Liver Disease
There are many causes of Liver Disease. These causes are listed below:
1. Genetic Causes
Inheriting an irregular gene by either of the parents or both can give rise to a variety of substances growing in your liver, leading to liver problems. Liver diseases that are inherited genetically includes:
Hereditary Hemochromatosis
Alpha-1 Antitrypsin Deficiency
Wilson's Disease
2. Hepatitis
Hepatitis is a liver inflammation that is brought about by a virus, and in some cases by specific medical prescriptions or toxins like alcoholic substances. There are four primary kinds of hepatitis viruses, namely,
Hepatitis A
Hepatitis B
Hepatitis C
Hepatitis D
3. Cancer
It is a type of cancer that starts in your liver cells or on it. The major risk factors of Liver Cancer are hepatitis, alcohol, and diabetes. It includes,
Cholangiocarcinoma
Hepatocellular carcinoma
Liver adenoma
4. Other Common Factors
Additionally, other common factors that may increase the chances of liver disease are:
Heavy Substance abuse
Specific medications
Accumulation of fat in the liver
Herbal Compounds
Symptoms of Liver Disease
Liver diseases at times do not show any specific signs or symptoms. However, if they do appear some of the noticeable symptoms of liver disease may be seen in the form of:
Itchy Skin
Loss of appetite
Abdominal pain
Jaundice
Weakness
Loss of weight
Nausea
Vomiting
Easily bruised
Dark color urine
Prevention of Liver Disease
Some of the ways to prevent liver disease are listed below:
Limit Alcohol Consumption- To prevent the risk of acquiring liver disease it is of extreme importance to limit your daily alcohol intake. For adults, high-risk drinking is more than 15 drinks in a week for both men and women.
Follow A Balanced Weight- It is important to maintain your weight as obesity might lead to fatty liver disease.
Get Vaccinated- If the risk of contracting hepatitis B is high then get timely and proper vaccination against the hepatitis B virus.
Proper Use of Medications- There are many drugs that can behave as liver toxins if they are consumed excessively which includes, acetaminophen, seizure prescriptions, tuberculosis medicines, and specific types of cholesterol reducers. Also, do not consume alcohol and medicines together.
Proper Hygiene Check- Use gloves while touching or removing the blood from objects like linens, tampons, bandages. Also, avoid accidental or used needle sticks as there are high chances of spreading hepatitis viruses with them.
Health Insurance Plans for Liver Disease
There are many critical illness insurance policies offered by different insurance companies that can safeguard individuals who get diagnosed with a fatal disease such as liver disease or liver cancer. These insurance policies are specifically designed to offer financial assistance at the time of a medical emergency by paying the policyholder the entire sum insured. Besides liver disease, a critical illness policy generally provides coverage for cancer, loss of speech, blindness, lung failure, and so on. There are numerous health insurance companies in India that provide Critical Illness policies for liver disease at a nominal premium amount. Some of the major critical illness policies include HDFC Ergo Critical Illness Insurance Plan, Max Bupa Criticare Insurance Policy and Care Assure Plan by Care Health Insurance. All of the aforementioned policies can be purchased from a single platform i.e InsuranceDekho at just a click.
Why Choose InsuranceDekho to buy a Health Insurance Plan for Liver Disease?
InsuranceDekho is the first preference for a lot of policy buyers to purchase a Critical Illness Insurance Plan online. The platform provides the users with a smooth, quick, and easy buying process that can be done within a few seconds. Besides, there are numerous other benefits as well that the InsuranceDekho platform offers, some of them are listed below-
Quick issuance of the Critical Illness Plan
Complete assistance even after health policy issuance
Availability of premium calculator tool is available free of cost for quick calculation of the premium amount.
User-friendly and knowledgeable customer care executives
Health Insurance Calculator
Whom do you want the insurance for ?
You
Couple
Family
Father
Mother
Select the age of all members
Choose required Coverage for yourself?
2 Lac
3 Lac
5 Lac
10 Lac
25 Lac
Disclaimer : Actual Premium might vary basis your location, age and number of members
Health Insurance Coverage Calculator
Who do you want to insured ?
Individual
Couple
Family
Parents
Age of eldest insured member ?
Disclaimer : Actual Coverage might vary basis your location, age and number of members
Save Tax upto ₹75000*
Under Section 80D
*Tax benefits are subject to changes in Income Tax Act.
Learn more about liver Health Insurance
Best Insurance Advisors in Your City.
FAQ About What is Liver Disease?
What is the critical illness insurance cover for liver diseases?

There are many reasons due to which the liver may get completely damaged and it may be impossible to reverse the damages. A reliable critical illness insurance plan covers you against the expenses incurred on the treatment in such conditions.

How do critical illness plans for liver diseases work?

On the first diagnosis of liver disease(s), a critical illness insurance plan for liver diseases provides you with a lump sum amount as per the terms and conditions of your policy. You can use this sum as per your choice. For instance, for paying off debts if any, recuperation expenses, getting treated outside India, etc.

How to buy critical illness cover for liver diseases?

To buy critical illness cover for liver diseases at InsuranceDekho, please follow the steps below:

Visit the website www.insurancedekho.com and click Health.
Select Gender and fill your Name and the Mobile Number. You will receive an OTP on the number you entered. Enter that.
Select the time when you wish to buy the policy. Click on 'View Instant Quotes'. If you want to add family members along with yourself in the policy, then add them and select their age. Then click 'Continue'.
Enter your Email ID and City and then click on the 'Submit and View Quotes' button. Select an insurance policy from several quotes on your screen as per your budget and other requirements.
Select the policy term for the shortlisted critical illness insurance policy and enter the required details. Pay health insurance premium online.

Why is the critical illness plan for liver diseases important?

Treatment for liver diseases costs huge. But a reliable critical illness insurance policy not only covers you against these expenses, but allows you to use the money as per your convenience as well. It offers you more than hospitalisation expenses and hence, it is important to buy one.

Why should I buy a critical illness insurance plan for liver diseases?

Critical illness plans for liver diseases take care of the funds required at the time of treatment of liver disease while letting you concentrate completely on your health. It also provides monetary support to our family while you avail of the treatment. Under a critical illness plan, you can also seek cover for other illnesses such as coma, kidney failure, heart attack, etc.
Insurance Dekho Contact Details
Reach us for help anytime
Insurance Dekho

755 1196 989

Mon to Sun 10:00 AM to 7:00 PM
Health Insurance Companies User Reviews
What users are saying