Claim, renew, manage & more
Login
  Hurry Up!
Save tax in 80D by purchasing a Health Insurance Today.
View Plan
What is Kidney Failure?
Kidney failure, also known as end-stage renal disease, is the last stage of chronic kidney disease. Common causes of kidney failure include heart attack, severe burns, severe dehydration, anaphylaxis or a severe allergic reaction, liver failure, use of aspirin, etc. Risk factors for kidney failure include cancer, heart failure, etc.

5 Lac coverage starting from only ₹257/Month*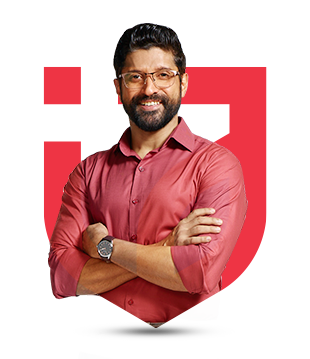 Tax Benefit

Up to 75000**

Claim Support

Everyday 10AM-7PM

45 Lacs+

Happy Customers
*Standard Terms and Conditions Apply.
**Tax benefits are subject to changes in Income Tax Act.
Find
the right health insurance for you
The function of the kidneys is to remove waste from the bodies, and also to balance fluids. When the kidneys lose the ability to perform this function, it is known as kidney failure. Chronic kidney disease refers to a longstanding illness involving the kidneys which progresses over time and leads to failure of the kidneys, or renal failure. Conversely, acute renal failure refers to a sudden loss of functioning in the kidneys. It means that the kidneys are suddenly unable to filter waste products from the blood, meaning that the levels of waste start to accumulate at dangerous levels. The blood's chemical makeup then gets out of balance.
Kidney Failure
Causes of Kidney Failure
There are a variety of diseases and scenarios as well as risk factors that may lead to acute renal failure or kidney failure. The common causes are as follows:
1. Impaired Blood Flow to the Kidneys: This can be caused by a variety of factors:
Liver failure
Use of aspirin, ibuprofen or related drugs
Anaphylaxis, or a severe allergic reaction
Severe burns
Severe dehydration
Heart attack
Heart disease
Infection
Blood or fluid loss
Blood pressure medications
2. Damage to the Kidneys: Damage to kidneys can be caused by a variety of circumstances, for example:
Blood clots in the blood vessels surrounding the kidneys
Cholesterol deposits in blood vessels, blocking blood flow to the kidneys
Infection
Lupus
Certain medications
Toxins such as alcohol or cocaine
Muscle tissue breakdown
Breakdown of tumour cells
3. Urine Blockage: Factors that may cause blockage of urine include:
Damage to the nerves that control the bladder
Bladder cancer
Blood clots in the urinary tract
Enlarged prostate
Kidney stones
Prostate cancer
Cervical cancer
Colon cancer
Risk Factors for Kidney Failure
In addition to these three main causes of kidney failures, there are also certain risk factors that can make someone more susceptible to it. Kidney failure usually occurs in conjunction with another medical event.
Hospitalisation
Advanced age
Heart failure
Diabetes
High blood pressure
Liver disease
Cancer
Prevention of Kidney Failure
Preventing kidney failure involves the following steps:
Be careful about drugs taken over the counter. Painkillers or other similar medicines are taken too frequently may lead to kidney injury, and thus the labels should be read carefully before consuming them. Always consult a doctor about the medicines consumers as the risk to kidneys is even higher in the case of a chronic illness like diabetes.
Prioritise healthy lifestyle changes such as a balanced diet and avoidance of alcohol and other toxins.
Treatment for Kidney Failure
Kidney Failure or ESRD (End Stage Renal Disease) does not have any cure. However, there are ways with which to prolong life, and many patients of ESRD live long and fulfilling lives with ESRD. The treatment options are dialysis or kidney transplant, following which it is very achievable to live a long and fulfilling life.
Health Insurance Plans for Kidney Failure
Keeping the risk factors and the treatment options in mind, it is important to avail of health insurance that will fulfill the coverage you need in case of a critical illness such as kidney failure or End Stage Renal Disease. A popular critical illness insurance plan that offers coverage for dialysis expenses and thus is ideal for kidney failure coverage is Future Generali Critical Illness Insurance Health Plan, which provides an insurance sum up to Rs. 20 lakh. HDFC Ergo General Insurance also offers an insurance plan namely its HDFC Ergo Critical Illness cover which will offer coverage in case of critical illness such as kidney failure, and others depending on the package that you opt for.
Why Choose InsuranceDekho for an Insurance Policy for Kidney Failure?
When it comes to critical illnesses such as kidney failure or ESRD, InsuranceDekho provides access to a wide range of policies that allow the policyholder to choose between a variety of coverages. It is extremely simple to purchase a policy through InsuranceDekho, where the process is paperless and completely seamless, saving you valuable time and effort and ensuring your peace of mind as you will be able to purchase the coverage you need. Other benefits of purchasing a health insurance policy for kidney failure through InsuranceDekho include:
Multiple health insurance quotes
Post policy purchase assistance
Expert help at the time of purchasing a policy
Online premium calculator available to get an estimate of health insurance premium
Assistance during filing a claim settlement
Health Insurance Calculator
Whom do you want the insurance for ?
You
Couple
Family
Father
Mother
Select the age of all members
Choose required Coverage for yourself?
2 Lac
3 Lac
5 Lac
10 Lac
25 Lac
Disclaimer : Actual Premium might vary basis your location, age and number of members
Health Insurance Coverage Calculator
Who do you want to insured ?
Individual
Couple
Family
Parents
Age of eldest insured member ?
Disclaimer : Actual Coverage might vary basis your location, age and number of members
Save Tax upto ₹75000*
Under Section 80D
*Tax benefits are subject to changes in Income Tax Act.
Learn more about kidney failure Health Insurance
Best Insurance Advisors in Your City.
FAQ About What is Kidney Failure?
What is the critical illness insurance cover for kidney failure?

Critical illness insurance for kidney failure is a benefit based policy that covers you for various contingencies related to kidney failure and other critical illness also as specified in the policy.

How do critical illness plans for kidney failure work?

Critical illness plans for kidney failure provide you with a lump sum amount in the diagnosis of the critical illnesses specified in the policy. You can use the amount as per your own choice, be it for recuperation expenses, paying off debts if any, for children's education expenses, etc.

How to buy critical illness cover for kidney failure?

To buy critical illness cover at an affordable premium online at InsuranceDekho, follow the steps given below:

Visit www.insurancedekho.com. Then click on the Health tab.
Select Gender. Then enter your Name and an active Mobile Number. You will receive an OTP on that number. Kindly enter that.
Select the time when you wish to buy the policy. Click on 'View Instant Quotes'. Add family members under the policy if you want to, and select their age. Then click on 'Continue'.
Enter your Email ID and City. Click on 'Submit and View Quotes'. Choose the most suitable policy from the quotes on your screen.
Select the policy period for which you want to buy the policy and enter the required details. Pay health insurance premium online.

Why is a critical illness plan for kidney failure important?

The treatment of kidney failure costs around Rs. 20,000 per month in a private set up and there are a few government hospitals that offer this service. Getting a critical illness insurance policy that covers expenses related to kidney failure saves you from these expenses. So, it is imperative to timely buy one.

Why should I buy a critical illness insurance plan for kidney failure?

There are many benefits offered under a critical illness plan for kidney failure. It offers you more than just hospitalisation expenses and covers you against many critical illnesses apart from just kidney failure. These include coma, cancer, stroke, etc. Keeping into consideration the rising medical costs, it is recommended for all to get a critical illness policy.
Insurance Dekho Contact Details
Reach us for help anytime
Insurance Dekho

755 1196 989

Mon to Sun 10:00 AM to 7:00 PM
Health Insurance Companies User Reviews
What users are saying