Claim, renew, manage & more
Login
  Hurry Up!
Save tax in 80D by purchasing a Health Insurance Today.
View Plan
What is Coma?
Coma is a prolonged state of unconsciousness, during which a person is unresponsive to their environment. There are several causes of coma, some of which include diabetes, lack of oxygen, seizures, stroke and traumatic brain surgeries. It may last for a single day or even years, depending upon the severity of the case.

5 Lac coverage starting from only ₹257/Month*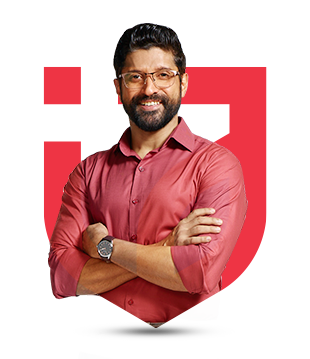 Tax Benefit

Up to 75000**

Claim Support

Everyday 10AM-7PM

45 Lacs+

Happy Customers
*Standard Terms and Conditions Apply.
**Tax benefits are subject to changes in Income Tax Act.
Find
the right health insurance for you
Coma is a partially dead state that leaves the affected person immobile and devoid of most senses. The condition may last for a single day or even years, depending upon the severity of the case. IRDA (Insurance Regulatory and Development Authority of India) defines a coma in simple terms as a state of unconsciousness, without any reaction or response to external stimuli or internal needs. The illness can be diagnosed in the following cases:
When the patient gives no response to external stimuli in a continuous stretch of 96 hours
When life support measures become mandatory to survive
When the patient undergoes a permanent neurological deficit. It could be assessed after minimum of 30 days of onset of coma
When the condition is confirmed by a specialised medical practitioner
Coma
Causes of Coma
Coma can be caused due to many types of problems. Some common causes of coma are listed below:
Traumatic brain injuries: These are generally caused due to an act of violence, traffic collision, etc.
Stroke: A stroke leads to a reduced blood supply to the brain the reason for which may be a burst of blood vessels or blocked arteries.
Diabetes: People with diabetes may suffer from too high or too low sugar levels. It can cause a coma.
Tumours: Tumors in the brain can also cause coma.
Lack of Oxygen: People suffering from a lack of oxygen in the brain can also suffer from a coma. For instance, someone who has been rescued from drawing or someone who has been resuscitated after a heart attack may suffer from a coma.
Seizures: Seizures may cause coma.
Infections: Infections like meningitis and encephalitis lead to swelling in the brain, tissues that surround the brain or spinal cord. These infections may cause brain damage or even coma.
Toxins: Someone who is exposed to toxins like lead or carbon monoxide can lead to brain damage and coma.
Alcohol and drugs: An overdose of drugs or alcohol may also lead to coma.
Symptoms of Coma
Some common signs and symptoms of coma include the following:
Irregular breathing
Closed eyes
Limbs showing no response (except reflex movements)
Depressed brainstem reflexes like pupils not showing any response to light
Body not responding to painful stimuli, except reflex movements
Treatment of Coma
Coma is a serious medical emergency, the treatment of which depends on the extent of the illness. In case someone is diagnosed with the illness, he/she must immediately be rushed to the hospital as delay may worsen the situation. Doctors, after examining the airway of the patient, can help regulate the ventilation to circulation, can provide blood transfusions, breathing assistance, and other supportive care.
Treatment of coma may include the following:
In the case of hypoglycemia, intravenous injection of glucose may help
In case of overdose with an opioid, intravenous injection of naloxone may help
In case of a blood clot between the brain and its lining, surgical treatment may help
Antibiotics can help in case of an infection.
Critical Illness Insurance Plans For Coma
A huge cost is involved in the treatment of a coma. Therefore, it is recommended to have a critical illness insurance policy that covers medical expenses arising due to the coma of a particular severity, thereby reducing financial stress during difficult times. A critical illness insurance policy provides the insured a lump sum amount in a single transaction in case he/she gets diagnosed with a critical illness. This means a critical illness insurance plan will not only protect you against medical expenses arising because of coma, but also against several other illnesses such as cancer, deafness, stroke, kidney failure, deafness, etc.
At InsuranceDekho, you will find several critical illness insurance policies from multiple insurers that cover coma. These include Digit's critical illness insurance policy, Max Bupa Criticare plan, ManipalCigna Lifestyle Protection Critical Care plan, and Reliance Critical Illness policy. The best part is that the insured need not only use the amount received from the insurer for the care and treatment. Instead, it can also be used to pay off any debt(s), avail treatment on a foreign land, or to make up for the loss of income due to the illness. With these policies, you can also enjoy tax benefits under Section 80D of the Income Tax Act, 1961 for the premium paid for them.
Why Buy Critical Illness Insurance For Coma Online at InsuranceDekho?
InsuranceDekho offers you a quick, transparent, and smooth buying process. The portal allows you to buy critical illness insurance plans for coma within a few minutes at affordable premiums. You just need to visit the portal (www.insurancedekho.com) and enter a few details as asked. You can also use InsuranceDekho's health insurance premium calculator to compare and analyse different health insurance quotes in order to select the most suitable one as per your budget and requirements. Some more benefits that you can avail if buying critical illness insurance plans online at InsuranceDekho are:
Quick issuance of critical illness insurance plan for coma
Multiple health insurance quotes for coma from popular insurers
Complete guidance at the time of purchasing policy
Post policy purchase assistance from customer care executives
Assistance at the time of claim settlement
Flexible modes of payment offered
Online premium calculator to compare and analyse several critical illness insurance policies for coma
Health Insurance Calculator
Whom do you want the insurance for ?
You
Couple
Family
Father
Mother
Select the age of all members
Choose required Coverage for yourself?
2 Lac
3 Lac
5 Lac
10 Lac
25 Lac
Disclaimer : Actual Premium might vary basis your location, age and number of members
Health Insurance Coverage Calculator
Who do you want to insured ?
Individual
Couple
Family
Parents
Age of eldest insured member ?
Disclaimer : Actual Coverage might vary basis your location, age and number of members
Save Tax upto ₹75000*
Under Section 80D
*Tax benefits are subject to changes in Income Tax Act.
Learn more about coma Health Insurance
Best Insurance Advisors in Your City.
FAQ About What is Coma?
Why should I purchase a critical illness policy?

A critical illness insurance policy offers you and your family financial protection on diagnosis of a critical illness, for instance, coma. The policy offers you a lump sum amount which you can use for recuperation aids, to pay off debts, for cost of care and treatment, for a change in lifestyle due to the illness, or loss of income due to the illness.

What are the other illnesses that critical illness policies cover me for?

Apart from coma, critical illness insurance policies cover you for other illnesses also that include paralysis, stroke, deafness, kidney failure, cancer, heart attack, major organ transplant, amongst others.

Can I avail tax benefits on the premium paid under a critical illness insurance policy for coma?

Yes. You can avail tax benefits on the premium paid for critical illness insurance under Section 80D of the Income Tax Act, 1961.

Can I make multiple claims for the same or different illness under a critical illness insurance policy?

No. You can make only a single claim under a critical illness insurance policy.

Which documents will I be required to submit in case of a claim under a critical illness insurance policy?

In case of claim under a critical illness insurance policy, you will be required to submit the following documents:

Duly filled claim form
Discharge summary in original
Relevant treatment papers/consultation note
Medical reports and invoices related to the treatment
Original hospital bills
Pharmacy bills and prescriptions
Other documents that may be required by the insurer
Insurance Dekho Contact Details
Reach us for help anytime
Insurance Dekho

755 1196 989

Mon to Sun 10:00 AM to 7:00 PM
Health Insurance Companies User Reviews
What users are saying