Claim, renew, manage & more
Login
  Hurry Up!
Save tax in 80D by purchasing a Health Insurance Today.
View Plan
Maternity Health Insurance Plans
Maternity health insurance plans provide coverage for all pregnancy-related expenses to the insured. These include expenses related to normal or cesarean delivery, prenatal or postnatal care expenses, as well as vaccinations for the newborn.

Rs. 5 Lakh cover for maternity starting at Rs. 276/month* only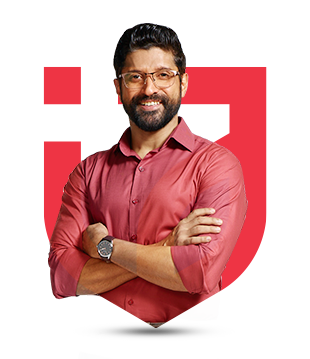 Tax Benefit

Up to 75000**

Claim Support

Everyday 10AM-7PM

45 Lacs+

Happy Customers
*Standard Terms and Conditions Apply.
**Tax benefits are subject to changes in Income Tax Act.
Find
the right health insurance for you
Maternity health insurance plans pay the insured for expenses involved with both surgical and normal deliveries of the baby. Many health insurance companies also offer maternity care as an additional rider or add-on that the insured can buy by paying the extra health insurance premium. There are some group health insurance plans as well that provide their women employees insurance for maternity benefits along with a reliable health insurance plan.
Best Maternity Health Insurance Plans in India for December 2023
There are many health insurance plans in the market that offer maternity cover either as an in-built feature in the health insurance plans or as a rider or add-on benefit. To know more about the most popular maternity insurance plans, refer to the table below:
To know more about the top 10 maternity insurance plans and their benefits, check out the table below:
| | | |
| --- | --- | --- |
| Company | Plan | Benefits |
| Aditya Birla | Activ Health Platinum Enhanced Plan | Covers maternity expenses, newborn baby expenses, vaccination expenses, etc. |
| Bharti AXA | Smart Super Health Insurance Plan | Covers maternity expenses, newborn baby expenses, hospital cash benefits, etc. |
| Care Health | Joy Health Insurance Plan | Covers maternity expenses, newborn baby expenses, no pre-policy medical check-up required, etc. |
| Bajaj Allianz | Health Guard Family Floater Health Insurance Plan | Covers maternity expenses, newborn baby expenses, ambulance charges, etc. |
| Chola MS | Family Healthline Insurance Plan | Covers maternity expenses, newborn baby expenses, hospital cash benefit, etc. |
| Future Generali | Health Total Policy | Covers maternity expenses, newborn baby expenses, vaccination expenses, etc. |
| ICICI Lombard | Complete Health Insurance Plan | Covers maternity expenses, newborn baby expenses, wellness and preventive care, etc. |
| Kotak Mahindra | Health Care Plan | Covers maternity expenses, newborn baby expenses, hospital cash benefit, etc. |
| Niva Bupa | Health Premia Plan | Covers maternity expenses, newborn baby expenses, vaccination expenses, etc. |
| SBI General Insurance | Arogya Supreme Plan | Covers maternity expenses, newborn baby expenses, hospital cash benefit, etc. |
Need For Maternity Health Insurance
If you're thinking about starting a family, it's smart to consider maternity health insurance plans. These plans help you with the costs of visiting the doctor during pregnancy and offer other important benefits too. They cover medical check-ups, medicines, and expenses related to pregnancy. If you need to stay in the hospital, these plans can help with those costs as well.
Remember, the coverage you get depends on the pregnancy health insurance plan you choose. The main goal of this type of insurance is to make sure you don't have to use up all your savings if something unexpected happens to your health. By having a good maternity health insurance plan, you can go through this special time in your life with less worry about money.
Benefits of Buying Maternity Health Insurance
Maternity health insurance offers the insured the following benefits:
Comprehensive maternity cover:

Covers prenatal to postnatal expenses.

Newborn

Care

: Includes medical expenses for your baby.

Vaccination Coverage:

Essential shots for your baby's health.

Emergency Assistance:

Beyond maternity, handles unexpected medical needs.

Affordable Premiums:

Quality coverage at manageable costs.

Tax Benefits:

Savings under Section 80D of the Income Tax Act.

Reduced Stress: Ensures financial security during this significant life stage.
Factors to Consider When Buying Maternity Health Insurance
Before purchasing a maternity health insurance policy, it's crucial for the potential policyholder to carefully assess their needs. Rushing into a decision might not provide the necessary benefits when they're most needed. Hence, it's essential to take the time to evaluate. Here are key factors to consider when selecting maternity health insurance coverage:
Premium:

While some maternity insurance plans come with higher premiums, choosing coverage that fits your budget is essential.

Waiting Period:

Maternity health insurance plans typically have waiting periods during which claims aren't accepted. Opt for a plan with a shorter waiting period for maternity benefits.

Sub-Limits:

Many plans have sub-limits on maternity expenses, capping the benefit amount. Opting for a plan with lower sub-limits is prudent, as it ensures coverage limits don't restrict you.

Sum Insured:

An adequate sum insured is crucial. While higher sums may come with higher premiums, compromising on coverage due to cost might not be beneficial in the long run.

Network Hospitals:

For cashless treatment, ensure the policy includes a wide range of network hospitals, including those near your home for easy access during emergencies.

Prenatal and Postnatal Expenses:

Look for coverage that includes prenatal and postnatal care expenses.

Newborn Coverage:

Ensure the policy covers expenses for your newborn, including vaccinations and medical care.

Ambulance Cover:

Check if the policy offers coverage for ambulance services, as this can be crucial during emergencies.

Exclusions:

Understand the policy's exclusions, such as pre-existing conditions or specific medical procedures that may not be covered.

Maternity Benefit:

Analyse the scope of maternity benefits, including coverage for childbirth methods (normal or cesarean).

Additional Riders:

Explore the availability of add-on riders that enhance your maternity coverage or provide other benefits.

Policy Renewal Age:

Consider the maximum age for policy renewal, ensuring coverage when you might need it in the future.

Claim Process:

Understand the claim procedure and the ease of filing claims, especially during the demanding time of pregnancy.

Policy Inclusions:

Assess if the policy covers complications arising during pregnancy and childbirth.
How to Buy Maternity Health Insurance Plans Online At InsuranceDekho?
Buying a maternity insurance policy online at InsuranceDekho is a simple process. To secure the policy in just a matter of minutes, you can easily follow these steps:
1. Visit www.insurancedekho.com, then click on the health tab.
2. Select the gender and enter your name and mobile number. You will receive a One Time Password (OTP) on the given number. Kindly enter that.
3. Tell us when you wish to purchase the policy. Then click on the 'View Instant Quotes' button to proceed.
4. If you want to get your family members added under the policy too, then select them as well as their age. Click on 'Continue'.
5. Enter your Email ID and city and click on the 'Submit and View Quotes' button.
6. You will see many maternity health insurance quotes. Choose the most suitable one out of them according to your requirement and budget.
7. Select the policy term and enter the required details. Pay the premium online via a secured payment gateway.
One can also buy maternity health insurance in the offline mode at InsuranceDekho by connecting to the experts.
How to Claim Maternity Health Insurance?
To initiate a claim under your maternity health insurance policy, follow these steps:
Contact the Insurer:

Notify your insurance provider about eligible maternity expenses as soon as possible. Most insurers have a dedicated helpline or customer service for claims.

Understand the Waiting Period:

Be aware of any waiting periods before maternity benefits become active.

Collect Required Documents:

Gather essential documents, such as medical bills, discharge summary, prenatal records, vaccination details, and other relevant receipts.

Fill Out Claim Form:

Obtain and complete the insurer's claim form, often available on their website or through customer service.

Submit Documentation:

Attach the completed claim form and required documents, ensuring clarity and accuracy.

Submit Online or Offline:

Choose to submit your claim online via the insurer's website or app or physically by visiting their office or sending documents via mail.

Await Processing:

Your insurer will review your claim, including document verification and medical bill assessment.

Claim Approval:

If approved, your insurer will communicate the approved amount and reimbursement process. This may involve direct hospital settlement or reimbursement.

Reimbursement Process:

If you pay expenses upfront, keep copies of original bills and receipts. After approval, follow insurer instructions for reimbursement submission.

Settlement:

Upon successful processing, your insurer will settle the approved amount according to policy terms, either through direct hospital payment or reimbursement to you.

Keep Records:

Retain copies of all correspondence, claim forms, and exchanged documents for your records.
Documents Needed For Maternity Health Insurance Claim
Documents typically required to make a claim under maternity insurance for pregnancy include:
Medical bills and invoices for prenatal and postnatal care

Hospital discharge summary

Medical records related to pregnancy and childbirth

Proof of pregnancy, such as ultrasound reports

Receipts for newborn baby expenses

Vaccination records for the newborn

Doctor's certificate confirming the medical necessity of any procedures

Policyholder's ID and policy details

Any other documents specified by the insurance provider
Submitting complete and accurate documentation is essential for a smooth and successful claims process for pregnancy health cover.
Final Takeaway
Maternity health insurance ensures financial security during the crucial phase of pregnancy. By considering important factors and understanding the claim process, policyholders can make informed decisions and access the benefits they need. Prioritise your peace of mind and well-being by securing a suitable maternity health insurance plan.
Health Insurance Calculator
Whom do you want the insurance for ?
You
Couple
Family
Father
Mother
Select the age of all members
Choose required Coverage for yourself?
2 Lac
3 Lac
5 Lac
10 Lac
25 Lac
Disclaimer : Actual Premium might vary basis your location, age and number of members
Health Insurance Coverage Calculator
Who do you want to insured ?
Individual
Couple
Family
Parents
Age of eldest insured member ?
Disclaimer : Actual Coverage might vary basis your location, age and number of members
Save Tax upto ₹75000*
Under Section 80D
*Tax benefits are subject to changes in Income Tax Act.
Choose Maternity Health Insurance Plan With
Disclaimer: InsuranceDekho does not endorse, rate or recommend any particular insurance company or insurance plan.
Learn more about maternity Health Insurance
Best Insurance Advisors in Your City.
FAQ About Maternity Health Insurance
What is maternity health insurance and how does it work?

Maternity health insurance covers the expenses that a woman faces when she is pregnant. These expenses may include newborn baby cover, prenatal and postnatal expenses, delivery expenses, etc.

When should I buy a maternity health insurance plan?

Most maternity health insurance plans come with a waiting period during which the expenses are not covered. So, to make the most of a maternity health insurance plan, all newly wedded couples should opt for it without procrastinating and plan pregnancy accordingly.

What is covered under maternity insurance?

Maternity insurance offers cover for delivery expenses whether normal or cesarean delivery, prenatal and postnatal expenses, newborn baby cover, and vaccination expenses.

What is the waiting period for maternity insurance?

The waiting period for maternity health insurance plans differs from insurance company to another. However, generally, it ranges between 36 months and 48 months.

What are the eligibility criteria for maternity health insurance?

Minimum entry age for maternity health insurance is 18 years and maximum entry age is 45 years. However, minimum and maximum entry age varies from plan to plan.
Insurance Dekho Contact Details
Reach us for help anytime
Insurance Dekho

755 1196 989

Mon to Sun 10:00 AM to 7:00 PM
Health Insurance Companies User Reviews
What users are saying