Claim, renew, manage & more
Login
  Hurry Up!
Save tax in 80D by purchasing a Health Insurance Today.
View Plan
What is Brain Surgery?
Brain surgery is a medical treatment given to someone whose brain needs repairing. It may be caused by a birth defect, injury, etc. and may be required by someone who is witnessing health conditions like blood clots, epilepsy, stroke, Parkinson's disease, skull fracture, fluid building in the brain, allergic reaction to anaesthesia, etc.

5 Lac coverage starting from only ₹257/Month*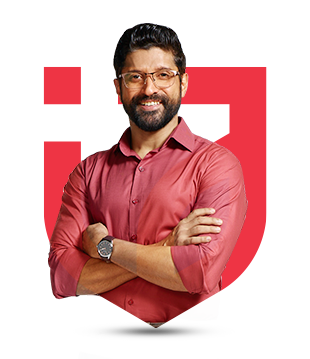 Tax Benefit

Up to 75000**

Claim Support

Everyday 10AM-7PM

45 Lacs+

Happy Customers
*Standard Terms and Conditions Apply.
**Tax benefits are subject to changes in Income Tax Act.
Find
the right health insurance for you
Brain surgery refers to a medical procedure in which some structural impairment in the brain is repaired. It can be done by opening a portion of the skull through a skull flap with an incision in the scalp, or it can be done non-invasively through catheters or other instruments.
Some different types of brain surgeries are as follows:
Craniotomy: the incision is made near the site of the impairment. A piece of the skull is removed for the operation and then replaced afterward. It is used to treat conditions such as bleeds in the brain or pressure on the skull.
Biopsy: A biopsy refers to a surgery done to remove some brain cells or tissue to be examined and studied by a pathologist. It would normally be performed after the detection of some abnormality.
Deep brain stimulation: this type of brain surgery is also referred to as DBS. It is normally performed for conditions such as Parkinson's disease. A medical device that is battery operated, called an implantable pulse generator, is implanted to deliver electrical stimulation to specific areas of the brain.
Brain Surgery
Who Needs Brain Surgery?
The purpose of brain surgery is the repair of physical abnormalities in the brain which may be caused by birth defect, injury, or other causes. The following are some conditions that may require brain surgery:
abscesses
nerve damage or nerve irritation
Parkinson's disease
blood clots
damage to the protective tissue called the "dura"
epilepsy
fluid building up in the brain
pressure after head injury
skull fracture
a stroke
brain tumors
abnormal blood vessels
an aneurysm
Bleeding in the brain
What Are The Risks Associated With Brain Surgery?
Brain surgery can often be a risky and even dangerous procedure. The following are some of the risks associated with it:
allergic reaction to anesthesia
bleeding in the brain
memory problems
seizures
stroke
brain swelling
coma
a blood clot
impaired speech, vision, coordination, or balance
infection in the brain or at the wound site
Health Insurance Plans for Brain Surgery
It can be seen that brain surgery occurs in very serious cases and is a dangerous and risky procedure. Therefore, even if you already have standard health insurance it is advisable to avail of a policy with critical illness insurance cover. This is due to the fact that a standard insurance policy would only cover costs up to the insured limit but a critical illness cover would provide the entire cost in a lump sum in a single transaction. There are many reliable health insurance plans in the market that cover expenses related to the illness. HDFC Ergo Health Optima Vital policy, Edelweiss Criticare+ plan, ManipalCigna Lifestyle Protection Critical Care plan, and Reliance Critical Illness policy are a few to name. The policies offer a lump sum amount to the insured on the diagnosis of the critical illness, which the insured can use as per his/her own choice. The money can be used to pay off debts, get treated on foreign land, or to make lifestyle changes required due to the illness.
Why Buy Critical Health Insurance Online for Brain Surgery at InsuranceDekho?
When it comes to buying health insurance policies that offer coverage for brain surgery, InsuranceDekho offers a smooth process for purchasing such policies online in a paperless and transparent process. The procedure for making the purchase would not take up much time and is extremely quick, making it a huge convenience for customers. The following benefits are available to you on purchasing a critical illness policy from InsuranceDekho:
Multiple health insurance quotes from popular insurers for open heart replacement or repair of heart valves
Quick policy issuance
Post policy purchase assistance
Help from experts at the time of purchasing a policy
Flexible modes of payment offered
Assistance during filing a claim settlement
Online premium calculator available to get an estimate of health insurance premium even before buying a policy
Health Insurance Calculator
Whom do you want the insurance for ?
You
Couple
Family
Father
Mother
Select the age of all members
Choose required Coverage for yourself?
2 Lac
3 Lac
5 Lac
10 Lac
25 Lac
Disclaimer : Actual Premium might vary basis your location, age and number of members
Health Insurance Coverage Calculator
Who do you want to insured ?
Individual
Couple
Family
Parents
Age of eldest insured member ?
Disclaimer : Actual Coverage might vary basis your location, age and number of members
Save Tax upto ₹75000*
Under Section 80D
*Tax benefits are subject to changes in Income Tax Act.
Learn more about brain surgery Health Insurance
Best Insurance Advisors in Your City.
Insurance Dekho Contact Details
Reach us for help anytime
Insurance Dekho

755 1196 989

Mon to Sun 10:00 AM to 7:00 PM
Health Insurance Companies User Reviews
What users are saying