Claim, renew, manage & more
Login
  Hurry Up!
Save tax in 80D by purchasing a Health Insurance Today.
View Plan
Cancer Insurance
In today's time, the number of individuals affected with cancer is only increasing. It is listed as one of the critical illnesses and thus buying a cancer insurance plan becomes very important. Cancer insurance is highly beneficial as it comes with a higher sum insured ranging from INR 10-50 lakhs that are sufficient to undertake the expensive treatments. Moreover, when you have a cancer insurance policy, you can easily focus on getting quality treatment rather than arranging money for the treatment.

5 Lac coverage starting from only ₹257/Month*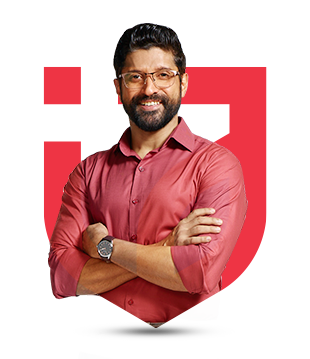 Tax Benefit

Up to 75000**

Claim Support

Everyday 10AM-7PM

45 Lacs+

Happy Customers
*Standard Terms and Conditions Apply.
**Tax benefits are subject to changes in Income Tax Act.
Find
the right health insurance for you
Cancer refers to a group of diseases. These are defined by abnormal cell growth in a group of cells, which then spread uncontrollably and have the potential to invade or kill other parts of the body. The cells are also known as malignant tumors.
These cells would be in contrast with tumors that are benign and do not spread. It is of various different types. The most common forms of cancer are as follows:
Breast Cancer: Cancer is formed in the breast tissue or cells of the breast.
Prostate Cancer: Cancer is formed in the prostate, a gland that produces seminal fluid in men.
Skin Cancer: Skin cancer can be of different types. Basal cell cancer, for example, is a kind of cancer that affects the basal cells. Melanoma is the name given to the most severe kind of skin cancer.
Lung Cancer: This is a type of cancer that begins in the lungs. It most commonly occurs among smokers.
Colon Cancer: This cancer occurs in the rectum or colon located in the lower end of the digestive system.
Leukemia: Leukemia is a type of cancer that occurs in blood-forming tissues in the body. It hinders the body's ability to fight infections.
Lymphoma: Cancer in the lymphatic system is known as lymphoma.
Causes of Cancer
There are many factors that would increase the risk of cancer or lead to causing it. Some of the common ones are listed below:
Biological factors such as age or gender
Inherited genetic defects
Tobacco
Alcohol
Asbestos fibers
Tar and pitch
Polynuclear hydrocarbons
Some plastic chemicals like vinyl chloride
Some metal compounds
Certain bacteria and viruses
Radiation, which includes ionised radiation (such as the sun's UV radiation as well as non-ionising radiation such as X-rays)
Certain antineoplastic agents
Certain hormones
Medication that causes deficiency in immunity
Signs and Symptoms of Cancer
Depending on the type and stage of cancer, the signs and symptoms associated with it would differ considerably. The symptoms included can be as follows:
Chronically sore throat
Change in bowel habits
Unusual bleeding or discharges from orifices or from sores that will not heal
Indigestion (usually chronic)
Difficulty swallowing
A lump or thickness developing
Change in the size or thickness of a mole
Chronic cough
Hoarseness in the voice
Unexplained weight loss
Appetite loss
Unexplained pain
Nausea
Vomiting
Persistent fatigue
Infection that will not clear with usual treatment, and will recur
Treatment of Cancer
Treatment for cancer is determined largely by the type of cancer that has formed and the stage at which it has advanced. The following are some of the cancer treatment options:
In some patients, treatment occurs when a tumor is discovered surgically and then removed and tested. In this case, treatment and diagnosis are simultaneous.
Chemotherapy

Radiation therapy

Combination therapy which is a combination of chemotherapy and radiation therapy is usually recommended for those whose cancer cannot be surgically removed

Palliative care, which refers to care for those whose cancer cannot be cured, involves efforts to reduce symptoms such as pain

Health Insurance for Cancer
There are a variety of health insurance plans available in the country from a variety of insurance providers that cover cancer. These would be covered by various insurance companies' Critical Illness Cover plans. ICICI Lombard and its Cancer & Heart Insurance Policy, as well as Max Bupa and its CritiCare policy, which covers critical illnesses like cancer, are two popular insurance providers that offer cancer insurance. Both these policies and others offer care for illnesses that include cancer and would allow you to be at ease in purchasing them.
Why Choose InsuranceDekho for an Insurance Policy for Cancer?
InsuranceDekho offers a completely seamless process for the purchase of critical illness health insurance. The process is importantly paperless. Crucially, it is also very quick and thus ensures that the customer's valuable time and efforts are saved. The benefits of purchasing a critical illness care policy for cancer coverage through InsuranceDekho are manifold:
Multiple health insurance quotes for cancer plans
Post-policy purchase assistance
Expert help at the time of purchasing a policy
Online premium calculator available to get an estimate of health insurance premium
Assistance during filing a claim settlement
Health Insurance Calculator
Whom do you want the insurance for ?
You
Couple
Family
Father
Mother
Select the age of all members
Choose required Coverage for yourself?
2 Lac
3 Lac
5 Lac
10 Lac
25 Lac
Disclaimer : Actual Premium might vary basis your location, age and number of members
Health Insurance Coverage Calculator
Who do you want to insured ?
Individual
Couple
Family
Parents
Age of eldest insured member ?
Disclaimer : Actual Coverage might vary basis your location, age and number of members
Save Tax upto ₹75000*
Under Section 80D
*Tax benefits are subject to changes in Income Tax Act.
Health Insurance Companies
Disclaimer: InsuranceDekho does not endorse, rate or recommend any particular insurance company or insurance plan.
Learn more about cancer Health Insurance
Best Insurance Advisors in Your City.
FAQ About Cancer Insurance
What is critical illness insurance cover for cancer?

Critical illness insurance for cancer is a benefit-based health insurance policy that covers you in case of risks associated with cancer.

How do critical illness plans for cancer work?

If you are covered under a critical illness plan for cancer and if, god forbid, are diagnosed with cancer, then the plan will provide you with a lump sum amount as per the sum insured chosen. You can use this amount to pay off debts if any, to compensate for the loss of income due to the illness, recuperation, etc.

How to buy critical illness cover for cancer?

You can buy critical illness cover for cancer by following the below-mentioned steps:

Visit www.insurancedekho.com and click on Health.
Select Gender and enter your Name and active Mobile Number. You will receive an OTP on your phone. Please enter that.
Tell us when you wish to buy the policy. Click on 'View Instant Quotes'. Add family members if you wish to cover them along yourself, select their age and click 'Continue'.
Enter your Email ID and City. Click on the 'Submit and View Quotes' button. Choose the most suitable policy from the displayed quotes.
Select the policy period. Then enter the required details. Pay health insurance premium online via secured payment gateway.

Why is a critical illness plan for cancer important?

Cancer is a life-threatening disease to which anyone can fall prey to. Also, its treatment cost is huge, which makes buying a critical illness insurance plan imperative.

Why should I buy a critical illness insurance plan for cancer?

Critical illness insurance plan for cancer covers you from not only cancer but other critical illnesses as well. These include stroke, coma, liver diseases, diabetes, etc. and unlike indemnity based health insurance plans, critical illness insurance plans provide you for more than just hospitalisation expenses. Therefore, it is recommended to timely buy one.
Insurance Dekho Contact Details
Reach us for help anytime
Insurance Dekho

755 1196 989

Mon to Sun 10:00 AM to 7:00 PM
Health Insurance Companies User Reviews
What users are saying