Claim, renew, manage & more
Login
USA Tourist Visa
Whether you are planning a vacation with your friends and family or a business trip to the USA, a visa is mandatory. US tourist visas will act as legal permission given to people who are planning to travel to the USA for any purpose. Therefore, in order to visit the USA, you will need a non-immigrant visa issued by the Consular Department of the US Embassy and Consulates. Usually, the US visa is valid for 6 months; however, it may be changed by the immigration officer who gives permission to Indian travellers after they arrive at the USA airport. Read on to know more about the USA visa application process.

Buy Best Travel Insurance Plans for your Overseas Journey from Just ₹552 Onwards*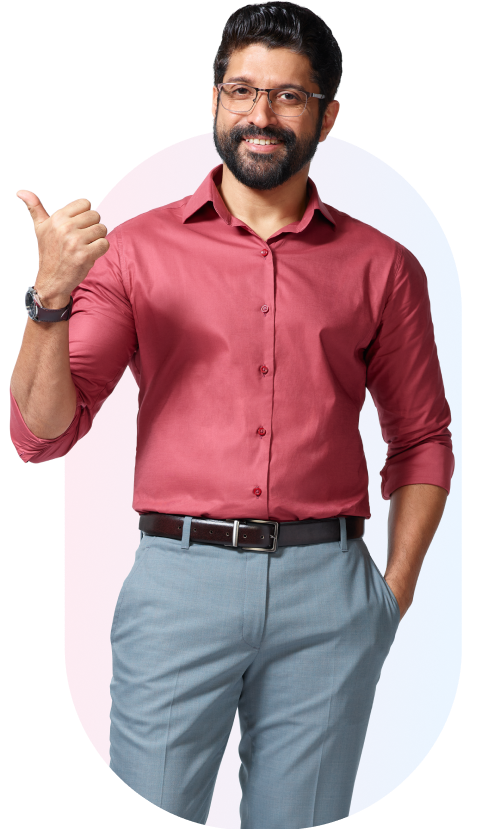 Loss of passport

Emergency Medical cover

Trip delay cover

Loss of baggage cover
*Standard Terms and Conditions Apply.
Features Of USA Tourist Visa
USA tourist visa is a legal permission that opens a door of opportunities. Some people may pursue their higher studies abroad, and many others may increase their chances of receiving high-quality treatment from trained medical practitioners. Without a valid USA tourist visa, you cannot travel to the USA. And, if it is found that you are travelling without a non-immigrant certificate, the US authorities may take legal action against you.
Type of USA Tourist Visa
The most common types of USA tourist visas are mentioned below.
Tourist or Business Visa:
Under this, two types of visas are offered, which are often combined and issued to an applicant as a single visa. B-1 for business conferences is for those who want to attend scientific, educational, and business conferences. However, the other one, B-2 for pleasure or medical treatment, includes a family tour, visiting family and friends, and medical treatment.
You need a respective work visa depending on the type of occupation in which you will be involved in the U.S. Firstly, your Form I-129 must be approved prior to your request for the work visa. You must take Form I-797 which will inform you that your petition is approved. Once your form is accepted by USCIS, you will have to qualify for the H, L, O, P, and Q categories of work visa.
Students who want to pursue their higher education in the United States must be admitted to the university or institution. After admission, an applicant will get the approval documents that have to be submitted at the time of applying for the student visa. The two types of student visas that can be issued are F-1 for academic programs and M-1 for non-academic & vocational programs.
In order to promote the sharing of knowledge and skills in various fields, a J visa is issued to the exchange visitors. The participant can be a teacher, student, professor, research scholar, professional trainee, and others. However, before applying for a visa, you should get an acknowledgement letter from the authorized sponsor of the program.
Ship Crew or Transit Visa:
Transit C Visa and Crew D visa are two types of visas offered for transit and ship crew. A Transit C visa is offered to people abroad who are travelling to another country while passing through the United States. A ship crew visa is issued to crew members who are working on aircraft or sea vessels.
Religious workers are those who are authorized to undertake religious activity by a recognized body. Any person who wants to visit as a religious worker in the United States will be issued an R visa.
Personal or domestic employees such as nurses, nannies, cooks, housemaids, gardeners, and others who visit the U.S. with their employer will be issued a B-1 visa.
Media or Journalist Visa:
Any reporter or media person who wishes to travel to the United States for news coverage or any other work-related activity will be required to receive a media (I) visa.
USA Tourist Visa Application Process
Here are the steps that you need to follow to apply for a tourist visa to the USA.
Choose your Indian location and initiate your visa application on the official website of the US Consular Electronic Application Centre.
Fill out all the details of the visa application form DS-160 carefully.
Upload your passport-size photograph on the portal and sign the application form electronically.
Pay the visa processing fee within 48 hours of the form submission. You can either pay online through net banking or offline at the nearest branch of City Bank.
Print the hard copy of the confirmation page of the DS-160 application form.
After submit

ting the visa application, book appointments and schedule your interview
Documents required for USA visa application
Listed below are some of the documents that would be required for a USA visa application.



Passport-size photograph in soft and hard copy.
Visa application DS-160 with a stamp on the confirmation page from the Visa Application Centre (VAC).
Receipt of visa fee as proof of payment.
You should carry valid identity proof at the time of the interview and must have reasons to visit the USA.
Copy of passbook and bank statements as proof of sufficient funds.
Copy of Tax ID, Adhaar care, and PAN card.
Complete details about your journey including the date.
business card from the company or an invitation letter from relatives inviting you to the USA.
Employment letter issued by the employer. NOC is required if the candidate is a government employee.
A businessman should have proof of business ownership.
USA Visa Fees
After paying the MRV application fee, an Indian tourist visa for the United States is issued. Without paying the MRV application fee, an appointment letter cannot be issued to the applicant. If anyone is planning to visit the USA on a tourist visa, then they will have to pay the MRV application fee of USD 160, i.e., 11,960 in Indian rupees.




You can pay the MRV application fee in both online and offline modes. The fees are non-refundable and cannot be transferred to another candidate. And, the payment receipt generated after paying the MRV application fee is valid for only 1 year.




However, listed below are some cases in which you do not need to pay the MRV application fee.
If the candidate is visiting the USA for humanitarian activity.
If an

y details have been wrongly issued in your US Visa.
Process To Check USA Visa
The US consular department typically processes the USA visa application within 7 working days. However, you want to track the status of your application by following the below-mentioned steps.
Visit US CEAC official website.
Under the non-immigrant visa category, click on 'check my visa application status.'
Choose the location from where you are applying for the US visa.
Enter the case number or your application id.
Complete verification and click submit.
The visa applic

ation status will be displayed on your screen.
Frequently Asked Questions (FAQ)
Can I get a refund if my US application visa gets rejected?

No, the US visa application fee is not refundable in any circumstances, including the rejection of an application.

How many months of bank statement is required to submit for a USA visa?

To obtain a visa to the United States, you must submit 3–9 months' worth of bank statements.

Do I need to submit proof of sufficient funds for a US visa?

Yes, you need to submit proof of adequate funds to the U.S. Customs and Border Protection (CBP) officer.

What are the common questions asked during the US visa interview?

Listed below are some of the general questions asked during the US visa interview-

Why you are travelling to the United States?

What is the duration of your trip to the United States?

Where do you reside in India?

With

whom you will live in the United States?

Within how many days US visa is issued?

It takes 5 working days to process a US visa application and is delivered within 2–3 working days.
Insurance Dekho Contact Details
Reach us for help anytime
Insurance Dekho

755 1196 989

Mon to Sun 10:00 AM to 7:00 PM