Claim, renew, manage & more
Login
Introduction Of Canada Business Visa
Canada offers immense opportunities to start a business in almost every sector, including healthcare, education, transportation, and others. More businessmen are attracted to the opportunities proposed by the Government of Canada to establish their businesses. Usually, a business visa for Canada is valid for 6 months, however, you can apply for a long-term business visa. Read on to find more information on fees, documents required, and the process for applying for a Canadian business visa.

Buy Best Travel Insurance Plans for your Overseas Journey from Just ₹552 Onwards*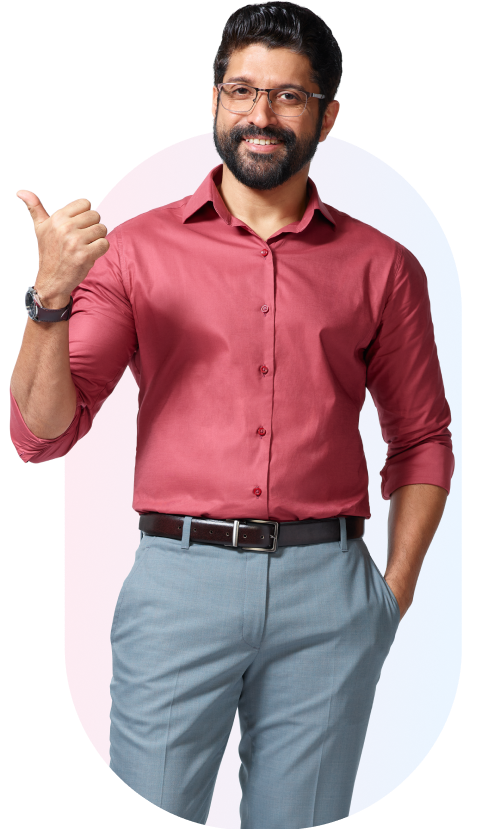 Loss of passport

Emergency Medical cover

Trip delay cover

Loss of baggage cover
*Standard Terms and Conditions Apply.
Features Of Canada Business Visa
Some of the benefits of applying for a Canada business visa are listed below.
Anyone travelling to attend trade events and other business conferences can apply.
You can stay upto 6 months on a Canada business visa.
You can visit to attend training programs organized by your employer.
If you are travelling to Canada to build a business relationship, then you can apply for a business visa.
Type Of Canada Business Visa
The three types of Canadian business visas available are listed below.
Immigrant Investor Venture Capital Visa:
High-net-worth individuals and their families are eligible to apply for permanent residency under this program. However, you can not apply for this visa anytime of the year, as applications for this program are accepted only for a limited period.
Any individual with a business idea can apply for this visa to operate a startup company in Canada. However, the business must be acknowledged by the Start-up Visa Designated Organizations List of Canada.
Self-employed Immigrant Visa:
Individuals who have the capability and want to become self-employed in Canada can apply for this visa. Moreover, any person with expertise in elite athletics, the arts, or farming are eligible.
Canada Business Visa Application Process
Listed below are the steps you can follow to apply for a Canadian business visa.



Browse the official website of the Government of Canada.
Choose the type of business visa for which you want to apply.
Fill out and submit the application form along with all supporting documents.
Pay the application fee and biometric fees.
Submit the application for a Canada business visa.
Documents Required For Canada Business Visa Application
Listed below are the documents that you will need to apply for a Canada business visa application.
Passport with 2 blank pages
Passport-size photographs as per the requirements
Proof of previous employment
A letter stating the purpose of your visit.
Invitation letter from a citizen of Canada.
Medical reports and certificates
Police clearance certificate
Canada business visa fees
If you are applying for a Canada business visa, you may have to submit an application fee of $100 with an additional biometric fee of $85. Thus, in total, you have to pay $185 at the time of applying for a Canada business visa.



In case your application is approved, you will be required to pay CAD$45 to process the passport application.
Process To Check Canada Business Visa
You can follow the below-mentioned steps in case your Canada business visa application is not processed within 6 weeks,
Visit the Government of Canada's official website.
Check out the page on immigration and citizenship.
Open it with 'my application' and click on 'check my application status.'
Log into your account and select a visitor visa.
Your application's status will be shown.



If you applied for a Canada visa offline, you should register your application online to keep track of the status of your visa application.
Frequently Asked Questions (FAQ)
Within how many days a Canada business visa is issued?

Your application for a Canada business visa may take 1–6 weeks to get processed.
Insurance Dekho Contact Details
Reach us for help anytime
Insurance Dekho

755 1196 989

Mon to Sun 10:00 AM to 7:00 PM