Claim, renew, manage & more
Login
  Hurry Up!
Save tax in 80C by purchasing a Life Insurance Today
View Plan
Life Insurance Riders
Life insurance riders are additional coverages that can be opted at the time of policy issuance or renewal. These additional coverage come in exchange of additional premium and provide extensive coverage same as the base policy's tenure. Life insurance riders are affordable and can help in increasing the power of base coverage of the life insurance policy. There are several types of life insurance rider, every life insurance rider has different purposes and offers different benefits.

1 Crore Life Cover starting from just ₹16/Day*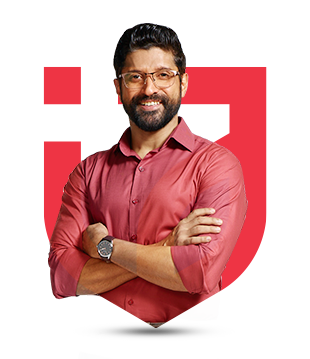 Tax Benefit

Up to 1,50,000**

Claim Support

Everyday 10AM-7PM

45 Lacs+

Happy Customers
*Standard Terms and Conditions Apply.
**Tax benefits are subject to changes in Income Tax Act.
Find
the right life insurance for you
Term Life Insurance Premium Calculator
Date of Birth
Do you smoke or chew tobacco?
Choose required coverage to secure your family's future
Disclaimer :

1. Premium has been calculated for coverage till 60 years

2. Eligibility depends on income, occupation and educational qualification
Human Life Value/Coverage Calculator
What Are Life Insurance Riders?
Life insurance riders are one of the best ways to increase the coverage benefits. Available at a minimal premium price, life insurance riders are add-ons that help one stay financially protected even in the adverse time when an unfortunate emergency situation occurs.

Life insurance companies provide a wide range of life insurance riders to choose from. A policyholder is free to choose a rider of their choice at the time of purchasing the base policy. It is advised to choose a life insurance rider while keeping the base life insurance policy as well as the additional requirements in mind.
Types of Life Insurance Riders
Different riders offer different benefits to the insured. Explained below are commonly used riders in life insurance plans:
1. Accidental Death Benefit Rider: Accidental Death Benefit rider offers sum assured along with rider benefit to the nominee in case of accidental demise of the life assured. In most cases, accidents may not result in the on-the-spot death of the life assured, in such cases, the insurance company provides a time duration after the accident occurs to provide the given cover. For example in case of an unfortunate demise of the life assured within 120-180 days from when the accident occurs the nominee shall be provided with a sum assured amount.
2. Accidental Total and Permanent Disability Rider: Accidental Total and Permanent Disability rider the insurance company provides the rider benefit to the life assured in case he/she suffers total permanent disability caused by an accident, which disables the life assured to earn a living and pay the due premiums. Usually, this rider comes along with the Accidental Death Benefit rider.
3. Critical Illness Rider: Critical Illness rider is the most preferred rider because this rider covers major critical illnesses such as heart diseases, tumors, cancer, organ failure, etc. Critical illnesses are listed in every insurance company's terms and conditions before purchasing this rider it is advised to check the list to make sure if you have been diagnosed with any critical illness is mentioned in the list. Insurance companies provide critical illness rider benefit to the life insured in case he/she is diagnosed with any of the listed critical illnesses. It is also advised that people consume tobacco or alcohol on a regular basis.
4. Waiver of Premium Rider: Under a waiver of premium rider all future payable premiums get waived off in case the life assured suffers disability caused in an accident, disabling the life assured to pay future premiums for their life insurance policy. This rider lets the life assured to avail of the policy benefit even after receiving the waiver of premium rider benefit. Waiver of premium rider usually comes with Accidental Total and Permanent Disability rider or with Critical Illness rider.
5. Accelerated Death Benefit Rider: Under Accelerated Death Benefit Rider, in case the life assured is diagnosed with a terminal illness, the insurance company shall provide a part of the sum assured amount in advance. The amount receivable can be used for the treatment of the life assured. In case the life assured passes away due to terminal illness such as cancer, heart ailments, kidney failure, paralysis, etc. during the policy term then the remaining sum assured shall be provided to the family of the life assured.
6. Term Rider: In Term rider, if the policyholder/insured passes away in any case, the nominee will receive a monthly income or a lump sum. The amount of rider benefit can be equivalent to the base plan coverage of the life insurance or it can be a pre-decided amount already mentioned in the policy.
7. Hospital Cash Rider: Under Hospital Cash rider, if the policyholder/insured has to be admitted to the hospital for treatment then a fixed amount of rider benefit will be provided to the policyholder/insured depending on the per-day expense of the hospitalization.
8. Surgical Care Rider: In the Surgical Care rider if the policyholder/insured has to undergo an unavoidable medical surgery in India, he/she will receive a lump sum as rider benefit by the insurance company. The rider benefit differs in every type of surgery.
9. Income Benefit Rider: Under income benefit rider a pre-decided number of monthly installments which is equal to the monthly income of the life assured is provided to the family members of the life assured in case of an unfortunate demise of the life assured during the policy term. This rider will help the life assured to ensure that his/her family members maintain a healthy lifestyle even if he/she is not around.
Why Are Life Insurance Riders Important?
Experts suggest the purchase of life insurance riders even if they come at an additional premium price. As far as the reasons are concerned, they are in multiple. Let us find out why adding a life insurance rider to the base life insurance policy can help one benefit in more than one way:
Enhanced Protection: If you want to choose a life insurance rider to provide the utmost protection to your family members, adding a rider to the base life insurance policy would be the ideal thing to do. The death of the sole earning member of the policy can come across as a major financial setback for a family. In a time like such, having a rider by side for further financial support can prove to be the ultimate support of a family. Riders are also a savior in the event of accidental disabilities, life-threatening illnesses and help in not only safeguarding the policyholder but also their loved ones.


Enhanced Coverage: Life insurance add-on covers or additional riders play a significant role in increasing the total protection pool. If a policyholder has a vast sum assured coverage, but thinks they should add a critical illness rider to their base plan, they should definitely go ahead with the plan. Moreover, it must always be kept in mind that a family needs a lot more money rather than just the death claim to look after every expense such as hospitalization, critical illness and more.


Special Benefits: Many times a family requires specific benefits to get their needs met. For instance, a family having a child support rider with additional benefit sum attached by their side, can benefit later by getting their child's education covered separately while providing their loved ones with basic sum assured.


Premium Waiver: There are cases when a policyholder is diagnosed with a critical illness or accidental disability. At times like such, the specific life insurance riders that cover the risks offer financial assistance for the same. However, one must keep in mind that getting diagnosed with a critical illness or becoming diabled due to an accident can also result in loss of job and ultimately, loss of income. In such a condition, if the policyholder has a rider of Premium Waiver in their support, they won't have to discontinue their cover due to their inability to pay premiums. The Premium Waiver rider can help the policyholder continue their life cover as well as file a claim for critical illness or disability without having to pay an additional premium.


Reduced Management Concerns: Riders work along with the base life cover. Buying separate policies for different covers not only increases the premium, but also makes it even tough to manage all the policies. However, add-on covers or riders do not come with such concerns and help one prevent the purchase of multiple additional base policies.
How To Choose The Perfect Life Insurance Riders?
If you are planning to buy an ideal life insurance rider, keep the below mentioned points in mind so as to make a worthwhile choice:
Requirements - Life insurance policies come with a vast range of additional covers or riders. A few options that you may find are Accidental Death Benefit, Accidental Total and Permanent Disability, Waiver of Premium, Critical Illness, Surgical Care Rider, Accelerated Death Benefit, Family Income Benefit Rider, and HospiCash Rider. Each rider solves a different purpose according to its features. It is important to identify the purpose of the rider before going in for the purchase so as to have the right cover at the end. Keep your specific requirements in mind and see which of the rider is in line with them before you actually buy.


Affordability - During your online search for an additional cover, you will find a series of life insurance riders. It is advised to pick a rider that suits your budget limit as you will be required to pay an additional premium in exchange for it. Since your total premium would increase after buying an additional cover in the form of a rider, it is important for you to make a wise decision keeping the affordability factor in mind.


Terms & Conditions - Read all the policy terms and conditions carefully. On going through the policy documents, you will become aware of what the rider includes and what does not.
Life Insurance Companies User Reviews
What users are saying
Best Insurance Advisors in Your City.
FAQ About Life Insurance Riders
Is it mandatory to buy riders with a life insurance policy?

No. It is not mandatory to opt for riders when buying a life insurance policy. However, it is recommended to opt for them as they offer you additional coverage at affordable premiums. Riders are often affordable because they require relatively lesser underwriting.

How can I add riders to my life insurance policy?

You can add riders to your life insurance policy at the time of policy purchase, by paying an extra premium. When using the life insurance premium calculator online, you will see riders displayed under a particular health insurance plan, if it offers so, and you can choose from them as per your budget and requirements.

Why should I opt for riders in my life insurance policy?

It is recommended to opt for riders with a life insurance policy as it offers you the following benefits:

They offer extra coverage which can prove to be really helpful in times of crisis.
It is more affordable to opt for a life insurance rider than buying a separate policy. Also, you get to choose which riders you want, therefore it is more cost-effective.
You can avail of tax benefits on the premium paid for life insurance riders, under Section 80C of the Income Tax Act, 1961.

What are the basic conditions for Accidental Death Rider in life insurance?

Following are the conditions for Accidental Death Rider in life insurance:

The policy must be valid on the date of the accident
If death occurs within 180 days after the accident
Benefit available for policyholders aged below 65 years
Benefits are equal to the sum assured of the base policy, up to Rs. 50 Lakh paid in case of a claim

Can I add a rider to my existing life insurance policy?

Mostly, the insurance companies do not allow the policyholders to add riders to already existing life insurance policies. But some may allow for the same. When going through the underwriting process, you must get in touch with your insurance provider and understand the rider options that you have to add to your existing life insurance policy.
Insurance Dekho Contact Details
Reach us for help anytime
Insurance Dekho

755 1196 989

Mon to Sun 10:00 AM to 7:00 PM