Everything You Need To Know About ICICI Lombard Two-Wheeler Insurance
Updated On Aug 09, 2021
Read this article to find out the features and benefits of purchasing your bike insurance from ICICI Lombard Bike insurance.
According to the Indian Motor Vehicle Act, every car owner is required to have a bike insurance policy. However, it is critical to obtain an insurance policy that provides the necessary coverage. If you've decided that ICICI Lombard's bike insurance is right for you, this article will provide you with detailed information on its top five features.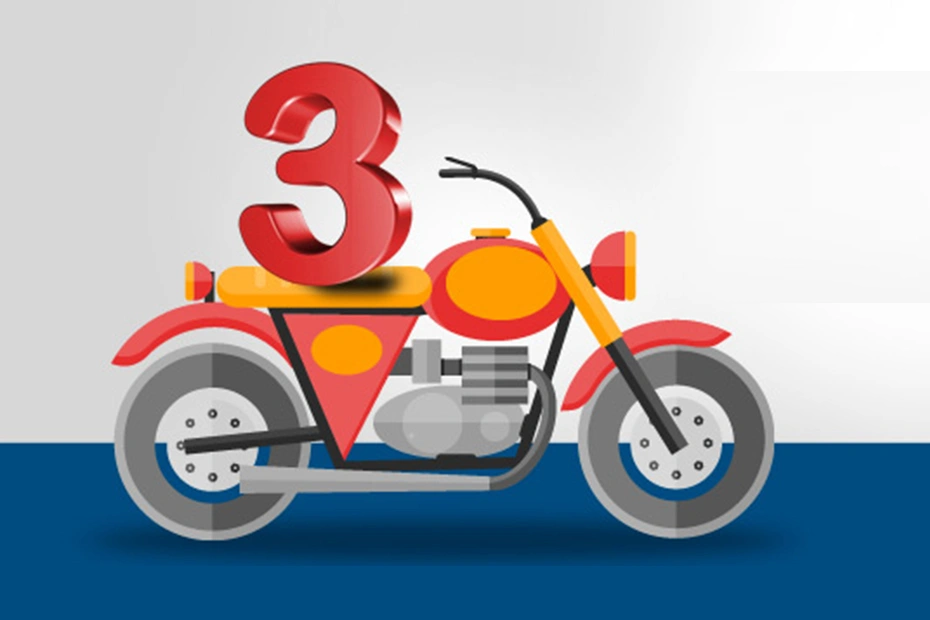 Types of Bike Insurance Policies At ICICI Lombard General Insurance
At ICICI Lombard General Insurance, you can purchase one of the three types of bike insurance a Two-wheeler vehicle package, third party liability policy and standalone own damage two-wheeler insurance. To explain in detail:
Two Wheeler Vehicle Package Policy
This two-wheeler insurance policy protects the owner from the costs of third-party and vehicle damage caused by an accident. It protects against losses caused by fire, theft, and natural disasters.
Two Wheeler Vehicle Liability Policy
This type of insurance policy protects the owner from legal liabilities resulting from an accident. Under this type of two-wheeler insurance policy, if your bike injures a third party or damages nearby property, your insurer will cover the costs.
Stand-Alone Own-Damage Two Wheeler Insurance
Our stand-alone own-damage two-wheeler insurance plan covers damages to your bike or scooter caused by natural disasters such as earthquakes, floods, cyclones, landslides, and so on, as well as man-made disasters such as theft, burglary, riots, strikes, and so on.
You may also like to read:- How To Renew Bike Insurance Online
Features And Benefits of Bike Insurance At ICICI Lombard
The following are the benefits of purchasing your bike insurance policy at ICICI Lombard General Insurance-
Online policy Is Issued Immediately
ICICI Lombard General Insurance has a streamlined process that allows you to obtain a bike insurance policy quickly. Fill in the basic information about your bike or scooter, select the coverage options, and select your payment method, and you're done. You can easily purchase bike insurance online from the comfort of your own home.
When you renew your policy with ICICI Lombard General Insurance, you can do so online without any inspections or additional fees. Enter your previous policy information to instantly renew your plan. A break-in renewal, on the other hand, may necessitate an inspection. So make sure to renew your policy on time.
No Claim Bonus For Bike Insurance
If you haven't made any claims or transferred your vehicle during the previous policy period, you can get a No Claim Bonus (NCB) on your bike insurance. However, you must renew it within 90 days of its expiration date. You can also transfer your NCB to ICICI Lombard General Insurance from your previous service provider.
Provides 24x7 Claim Assistance
ICICI Lombard General Insurance is a reliable insurance company. This means that you can reach out to them 24x7 for claim assistance so that your claims are settled fast. You can also dial 1800 2666 for a quick response.
Cashless Facility Benefit
Cashless facility is the most beneficial facility offered by ICICI Lombard General Insurance. The garages associated with ICICI Lombard General Insurance are authorized and completely professional. Repairing your bike in these garages will give you an assurance that your bike is treated properly by trained and skilled mechanics. With over 4,000 network garages, you can repair your bike at the nearest garage without having to pay for the repair bills.
Also Read:- Documents Required for Bike/Two-Wheeler Insurance Renewal
Take Away
ICICI Lombard General Insurance definitely makes a great choice to purchase your bike insurance from. It has a CSR (Claim Settlement Ratio) of 87.71% for FY20 and is reputed for its speedy claim settlement process. Only after comparing various plans and insurance companies should you purchase a car insurance policy. This will help you to pick the policy that suits you best.
Disclaimer: This article is issued in the general public interest and meant for general information purposes only. Readers are advised not to rely on the contents of the article as conclusive in nature and should research further or consult an expert in this regard.