Claim, renew, manage & more
Login
  Hurry Up!
Save tax in 80C by purchasing a Life Insurance Today
View Plan
Term Insurance Quotes
A term insurance quote is the premium price of the term insurance policy. It is important to get a term insurance quote so that comparing different term policies and taking an informed decision becomes easy.

Get Term Plan Coverage of 1 Crore Starting From Just ₹16/Day*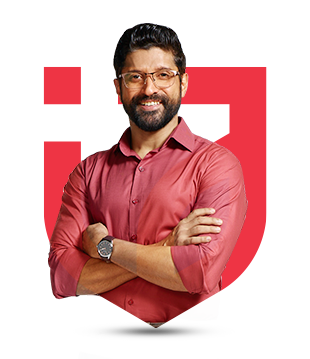 Tax Benefit

Up to 1,50,000**

Claim Support

Everyday 10AM-7PM

45 Lacs+

Happy Customers
*Standard Terms and Conditions Apply.
**Tax benefits are subject to changes in Income Tax Act.
Find
the right term insurance for you
Best Term Insurance Plans
1 Crore
1.5 Crore
2 Crore
2.5 Crore
Smart Secure Plus - Base
LIFE COVER

Tax Free

₹1 Cr

CLAIMS SETTLED

₹99.51%
Starting From
₹ 707/Month
24hr Claim Settlement
Key Features:
Zero Cost Benefit
Terminal Illness
Nominee's Choice payout
Voluntary Top Up
Tax Benefits
IProtect Smart
LIFE COVER

Tax Free

₹1 Cr

CLAIMS SETTLED

₹97.84%
Starting From
₹ 812/Month
24hr Claim Settlement
Key Features:
Waiver of Premium on Disability
Terminal Illness
Life Stage Benefit
Tax Benefits
Special Exit Benefit
HDFC C2PS Life
LIFE COVER

Tax Free

₹1 Cr

CLAIMS SETTLED

₹99.4%
Starting From
₹ 771/Month
24hr Claim Settlement
Key Features:
Tax Benefits
Terminal illness
See More Plans
Term Insurance Premium Calculator
Date of Birth
Do you smoke or chew tobacco?
Choose required coverage to secure your family's future
Disclaimer :

1. Premium has been calculated for coverage till 60 years

2. Eligibility depends on income, occupation and educational qualification
Term Insurance Quotes
Term insurance is an agreement between the policyholder and the insurance provider wherein the insurance provider promises to provide a sum assured in case of an unfortunate demise of the life assured. The cost of a term insurance plan is known as a premium quote. The premium for life insurance depends on a number of factors such as life assured's age, medical records/history, occupation, lifestyle, personal habits such consumption of alcohol/tobacco, coverage amount i.e. sum assured, coverage time period i.e. policy term, etc.
Human Life Value/Coverage Calculator
What Factors Affect Term Insurance Premium Quotes?
Following are some of the factors which affect the premium quote of a term insurance plan -
1. Type of Term Insurance Plan: There are 5 types of term insurance plans namely Level Term Plans, Term Plan With Return of Premium (TROP), Increasing Term Plans, Decreasing Term Plans, and Convertible Term Plans. The premium amount of each type of term plan is different. For instance, the premiums of decreasing term plans are relatively lower than increasing or convertible term plans.
2. Life Assured's Lifestyle Habits (Alcohol/Tobacco Consumption): The premium of a term insurance plan is also a factor of the lifestyle habits of the life assured. Unhealthy lifestyle habits like consumption of alcohol or tobacco attract relatively higher premium rates.
3. Policy Term: Every term plan is valid for a certain number of years which is known as the policy term. There are various insurers that also offer whole life term insurance plans, wherein the life assured is covered till 99 years of age. The premium of a term insurance plan depends positively on the policy term, thus, the longer the policy term, the higher the premium and the longer the time you are covered.
4. Sum Assured Amount: Sum assured refers to the amount payable to the nominee in case of an unfortunate demise of the life assured. The higher the sum assured, the higher the premium.
5. Life Assured's Medical History: Another factor that affects the premium of a term insurance plan is the medical history of the life assured. The healthier the life assured, the lower is the premium.
6. Life Assured's Age: The premium amount also depends on the age of the life assured, the older the life assured, the lower is the premium amount.
How To Get Best Term Insurance Quotes At InsuranceDekho?
You can get instant quotes for your term insurance by following the steps given below:
Visit

InsuranceDekho

and select the 'Life' tab

Enter your name, date of birth, and mobile number.

Click on the 'Get Quotes' button.

Tell us if you have smoked or chewed tobacco in the last 12 months.

Select your 'Education Qualification'.

Select your 'Occupation Type' and 'Annual Income'.

Premium Quotes of top term insurance plans will be displayed to you matching your specifications.
How to Evaluate A Term Insurance Quote?
Thorough evaluation of a term insurance quote is extremely important as it helps in understanding the features and benefits of the term insurance policy. In most cases, you will find a term insurance policy quote with different components like the type of cover, options, and a few statutory additions. It would be a must for you to perform a detailed analysis of the term insurance quote received so that you can get an idea of its worth even before choosing it.
Age: It is important to take your age into consideration because with the passing age, your health risks will increase, which would ultimately determine your increased risk for your insurance company and the latter would decide your premium amount for the policy based on the same. This is one of the key reasons why term insurance is recommended in the early years of life.
Base Premium: Base premium of the policy would be the basic amount of premium, minus taxes and riders. Under a term insurance quote, it would be important to pay attention to the base premium as it would depend on your age as well as gender and smoking habits. If you are a smoker, you would carry major health risks as per the insurance company, which would ultimately demand a higher premium from you. On the contrary, if you are a non-smoker, you may have to pay a much lower base premium.
Riders: It would be important to evaluate the presence of riders that come attached to the base term insurance plan. Some of the key optional riders for term insurance policies that you would find are accident cover, disability cover, critical illness cover, and more. Make sure you choose a rider that supports your daily lifestyle. Since the additional cover of a rider would come at an extra premium price, it would be important to keep the additional rider premium in mind as it would be a key part of your quote.
Policy Term: Policy duration or policy term is one of the key things to note while evaluating a term insurance quote. Keep in mind that the total cost of your policy would be dependent on your policy duration too. Remember, the policy duration would depend on your age, expected age of retirement, income at present, current & future financial responsibilities and more elements like such.
Medical Test: Medical test is not a compulsion so there are chances that your insurance company may or may not ask you for a medical test before buying the term insurance policy. Medical tests are advised because if the tests indicate good health, your premium can get reduced. On the contrary, if your tests showcase a health problem, then also it would be beneficial because then you won't have to face claim settlement rejection or other issues later.
Lapse Charges: Every term insurance policy comes with a Policy Lapse clause. Make sure you focus on the lapse charges because if, in case you do not pay your policy premium within a specific time from the due date, you could lose your term insurance benefits. Then, it would be your responsibility to review the policy by paying extra charges.
Tax Component: A term insurance policy will come with tax benefits. Make sure you analyze your term insurance policy quote received from an insurance company based on deduction on yearly premium under Section 80C as well as exemption on maturity amount under section 10(10D) and factor them in your financial planning.
It is recommended that you check every term insurance policy quote that you receive from an insurance company in a thorough manner. By doing so, you will be able to prepare a range of plans that are actually of your benefit in every manner. Make sure you do not pick a term insurance plan just because of its low premium or associated tax benefits.
Term insurance policy quotes comparison is also a significant process that you must give high importance as it would help you shortlist and finalize your term insurance policy options. Remember, you need to make a wise choice so that not only you, but also your family members can benefit from your decisions.
How To Compare Term Insurance Quotes Online?
Following are some tips that will help you compare different term insurance policies to help you find the one best suited to you according to your requirements:
1. Assess Your Insurance Coverage Need: The first and the foremost step is an assessment of one's term insurance coverage needs as on the basis of this you can arrive at your sum assured requirement. Sum assured is the amount that is paid to the nominee in case of an unfortunate demise of the life assured. The amount of sum assured should be calculated by adding up all your annual expenses, long-term liabilities less assets in your name. The amount should be in line with the number of years for which you want to get assured.
2. Compare the Coverage of Different Plans: After assessing your sum assured requirements, identify the term plans offering the required coverage and compare them on the basis of inclusions and exclusions. In addition to the different benefits, it is also important to check the mode of payment of the benefit. Shortlist the plans matching your requirements in the best manner.
3. Check the Terms and Conditions of the Policy: A lot of the insurance is in fine print. Hence, make sure to read the policy you choose carefully, there are often a number of terms and conditions attached to the plan that can make the policy a bad bargain.
4. Choose the Optimal Plan: When comparing car insurance policies, it is easy to just veer towards the cheapest premium amount. However, keep in mind low premiums also mean low coverage and this can prove more expensive in the long run. The best policies are affordable and effective at the same time. Thus, choose the plan which offers optimal coverage at affordable rates.
What are the Benefits of Comparing Term Insurance Quotes Online?
The benefits of comparing term insurance quotes online are:
1. Informed Decision: Comparison of various term insurance quotes online helps you identify the coverage, exclusions, features, benefits, etc of a plan, thereby helping you make an informed decision.
2. Convenient Process: It is always more convenient to compare term insurance quotes online as you get to do so on a single platform instead of looking into multiple documents at multiple places.
3. Quick Process: Due to the availability of ready and customized information on the term insurance quotes online, you can make a term insurance purchase quickly and in a hassle-free manner.
4. Less Paperwork: Purchasing a term insurance plan online involves relatively way less paperwork than the offline mode as most of the processes are digitalized. This, in turn, adds to your convenience and helps you save your time.
Types of Term Insurance Plans
Popularly Opted Term Insurance Sum Assured
Best Insurance Advisors in Your City.
FAQ About Term Insurance Quotes
Where can I find the premium quotes for term insurance plans?

You can find the quotes for the term insurance plans at the InsuranceDekho platform, which serves you the widest range of policies available in the market. In order to get the policy quote, you will have to enter details like your name, mobile number, date of birth, educational background, profession, annual income, and lifestyle habits like smoking or chewing tobacco.

Why should I get the quote for the term insurance plan?

Getting the policy quotes while purchasing the term insurance plan will help you compare the policies online which ultimately will assist you to make informed decisions.

Does the age of the policyholder affect the term insurance policy quote?

Yes, the premium quote of the term insurance plan depends on the age of the insured person, where the older the policyholder will be, the higher will be the premium amount. Due to this, it is always recommended to purchase a term insurance cover at an early age as it will be more cost-effective.

How can I select a term insurance plan online?

You can find the most suitable plan as per your requirements with the following tips:

Understand your coverage needs
Compare the coverage of various term insurance plans
Check the terms and conditions of the policy
Select a term insurance plan as per your budget and needs.

Are policy quotes for term insurance plans free?

Yes, InsuranceDekho offers the facility to compare term insurance premium quotes for free. However, you will have to make the payment for the premium of the term insurance plan to buy it.
Term Insurance Companies User Reviews
What users are saying
Insurance Dekho Contact Details
Reach us for help anytime
Insurance Dekho

755 1196 989

Mon to Sun 10:00 AM to 7:00 PM