Claim, renew, manage & more
Login
  Hurry Up!
Save tax in 80C by purchasing a Life Insurance Today
View Plan
Hospital Cash Benefit Rider
Hospital cash is one of the term insurance riders which can be very helpful in difficult situations. Hospital Cash Benefit rider is an optional additional coverage which can be added to the policy to increase the power of coverage of the base policy. Hospital Cash Benefit rider provides a fixed benefit amount in case the life assured needs to hospitalised for treatment. Under this rider a fixed amount shall be provided to the life assured for each day the life assured is hospitalised. Hospital Cash Benefit rider also provides ICU benefits and a lump sum amount in case the life assured requires surgery for the treatment.

Get Term Plan Coverage of 1 Crore Starting From Just ₹16/Day*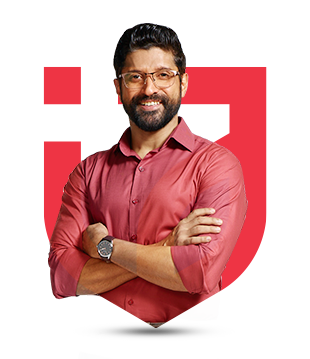 Tax Benefit

Up to 1,50,000**

Claim Support

Everyday 10AM-7PM

45 Lacs+

Happy Customers
*Standard Terms and Conditions Apply.
**Tax benefits are subject to changes in Income Tax Act.
Find
the right term insurance for you
Best Term Insurance Plans
1 Crore
1.5 Crore
2 Crore
2.5 Crore
Smart Secure Plus - Base
LIFE COVER

Tax Free

₹1 Cr

CLAIMS SETTLED

₹99.51%
Starting From
₹ 707/Month
24hr Claim Settlement
Key Features:
Zero Cost Benefit
Terminal Illness
Nominee's Choice payout
Voluntary Top Up
Tax Benefits
IProtect Smart
LIFE COVER

Tax Free

₹1 Cr

CLAIMS SETTLED

₹97.84%
Starting From
₹ 812/Month
24hr Claim Settlement
Key Features:
Waiver of Premium on Disability
Terminal Illness
Life Stage Benefit
Tax Benefits
Special Exit Benefit
HDFC C2PS Life
LIFE COVER

Tax Free

₹1 Cr

CLAIMS SETTLED

₹99.4%
Starting From
₹ 771/Month
24hr Claim Settlement
Key Features:
Tax Benefits
Terminal illness
See More Plans
Term Insurance Premium Calculator
Date of Birth
Do you smoke or chew tobacco?
Choose required coverage to secure your family's future
Disclaimer :

1. Premium has been calculated for coverage till 60 years

2. Eligibility depends on income, occupation and educational qualification
What is a Hospital Cash Rider?
Hospital Cash rider is one of the important term insurance riders. It provides a fixed benefit to the life assured in case they are required to be hospitalized for treatment. The rider provides a fixed amount for each day of hospitalization as well as ICU benefits. Hospital Cash rider also provides a lump sum benefit on undergoing surgery on an individual policy.
Highly beneficial for the life assured to ensure financial stability, Hospital Cash Rider is the ultimate helping hand at the time of an emergency situation. What's best about the rider is that apart from offering a daily sum, it also provides one with tax benefits as per Income Tax Act, 1961.
An important point to keep in mind is that the rider does not feature a 'No Claim Bonus' benefit, maturity benefit or death benefit. However, the rider comes at an affordable rate.
Importance of Hospital Cash Rider
The hospital cash rider can be a beneficial addition to your term insurance policy. If you have yet to decide whether or not to add this reliable and reasonable rider to your term policy, make sure you do so for the following reasons:
Your Support During Medical Emergencies: Your hospital cash rider will come across as your ultimate financial support during the already stressful emergency situations. Since the rider offers cash for each day of hospitalization, you won't have to arrange money or compromise on your daily needs to meet the hospital expenses. The rider would ensure that your mental peace is not compromised due to lack of funds to bear the hospitalization expenses.
Fixed Amount Daily: Under the hospital cash rider, you will get a fixed cash amount on a daily basis until your hospitalization. This benefit would be payable to you if the hospitalization is for a minimum period of 48 hours while the policy is in force. Note that this would be a specified, fixed amount and not an amount related to the actual expenses incurred during the hospitalization period.
Lump Sum Amount: The rider will provide you with a lump sum amount pay-out in case of Intensive Care Unit or ICU hospitalization or surgical hospitalisation. The benefit would be payable only if the period of ICU hospitalization or hospitalisation due to medically necessary surgery is at least for a minimum of 48 hours. The surgical hospitalization may or may not be available under the rider as some insurance companies provide the benefit while some do not.
No Need to Buy New Policy: The hospital cash rider will eliminate the need of buying a completely new policy to bear the expenses related to hospitalization due to an emergency. Moreover, you will be saved from the hassle of managing two insurance policies and paying a greater premium as compared to the hospital cash rider.
No Mental Stress: Once you have the hospital cash rider supporting you over your term insurance plan, you would be free from financial stress of any kind. You or your family members won't have to stress about gathering funds at the last moment to take care of the hospitalization expenses. Instead, you and your family members will be able to focus on the treatment rather than the lack of money to support it.
More Tax Benefits: You will be eligible for tax benefits under the Section 80D of the Income Tax Act, 1961. The rider benefits would be over your tax benefits under the base term insurance policy. It simply means that you will get to enjoy enhanced tax benefits as per the prevailing tax laws.
Human Life Value/Coverage Calculator
Eligibility Criteria of Hospital Cash Rider
The eligibility criteria for Hospital Cash Rider is as follows:
Eligibility Criteria for Hospital Cash Rider

Parameter

Eligibility

Minimum Entry Age

18 Years

Maximum Entry Age

65 Years

Maximum Maturity Age

85 Years

Sum Assured

Minimum - Same as base policy's sum assured

Maximum - No Limit

Coverage Time Period

Same as base policy's term

Premium Payment Term

Same as base policy's term

Premium Payment Mode

Same as premium payment mode of the base policy
Documents Required for Hospital Cash Rider Claims
Following is the list of documents required while reporting a claim for Hospital Cash rider:
Policy Documents Original/Copy
Filled Claim Duly Filled
Photo ID Proof of Policyholder
Address Proof of Policyholder
Attending Medical Practitioner's Certificate
Medical Test Reports
Nominee's Photo ID Proof
Nominee's Address Proof
Copy of policyholder's bank statement/cancelled cheque
Medical Reports (stating the life assured's diagnosed illness)
Hospital Cash Rider Exclusions
The list of exclusions under Hospital Cash rider includes:
Pre-existing medical conditions
Hereditary Medical Conditions
Weight Reduction Treatment
Any hospitalization outside India
Attempt to suicide or self inflected injuries
Drug Abuse/Overdose
Participation in civil commotion, riots, war or rebellion activities
Things to Remember About Hospital Cash Rider
Here is a list of a few key things you must keep in mind regarding the hospital cash rider:
The Hospital Cash Rider can only be purchased along with the base term insurance policy and not separately.
The rider does not come with its individual waiting period. It follows the waiting periods of the base term policy.
The rider comes with a vast array of options to choose from for premium payment such as monthly, yearly, and more.
A policyholder can avail the hospital cash rider benefits by paying an additional premium price.
The rider can terminate upon the termination of the expiration of the rider term, lapse of the base plan and expiry of the reinstatement period.
The hospital cash benefit rider is not a compulsion for a term insurance policy buyer. The policyholder is free to add the rider to their base term insurance policy if they find it beneficial for them in the future. If you wish to opt for the rider it is highly recommended that you go through the policy wordings carefully.
Term Insurance Companies
Disclaimer: InsuranceDekho does not endorse, rate or recommend any particular insurance company or insurance plan.
Popularly Opted Term Insurance Sum Assured
Best Insurance Advisors in Your City.
Term Insurance Companies User Reviews
What users are saying
Insurance Dekho Contact Details
Reach us for help anytime
Insurance Dekho

755 1196 989

Mon to Sun 10:00 AM to 7:00 PM