Claim, renew, manage & more
Login
  Hurry Up!
Save tax in 80C by purchasing a Life Insurance Today
View Plan
Term Insurance Claim Settlement
Term insurance claim settlement is a process where a beneficiary registers a claim to the insurance company to avail death benefits available in case of an unfortunate death of the life assured or maturity benefits in the case of the survival of the life assured till the end of the policy term.

Get Term Plan Coverage of 1 Crore Starting From Just ₹16/Day*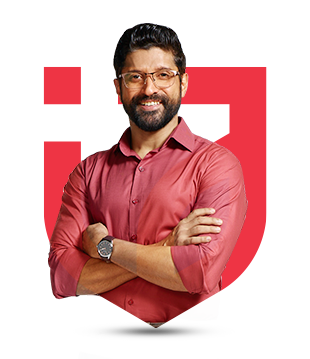 Tax Benefit

Up to 1,50,000**

Claim Support

Everyday 10AM-7PM

45 Lacs+

Happy Customers
*Standard Terms and Conditions Apply.
**Tax benefits are subject to changes in Income Tax Act.
Find
the right term insurance for you
Best Term Insurance Plans
1 Crore
1.5 Crore
2 Crore
2.5 Crore
Smart Secure Plus - Base
LIFE COVER

Tax Free

₹1 Cr

CLAIMS SETTLED

₹99.51%
Starting From
₹ 707/Month
24hr Claim Settlement
Key Features:
Zero Cost Benefit
Terminal Illness
Nominee's Choice payout
Voluntary Top Up
Tax Benefits
IProtect Smart
LIFE COVER

Tax Free

₹1 Cr

CLAIMS SETTLED

₹97.84%
Starting From
₹ 812/Month
24hr Claim Settlement
Key Features:
Waiver of Premium on Disability
Terminal Illness
Life Stage Benefit
Tax Benefits
Special Exit Benefit
HDFC C2PS Life
LIFE COVER

Tax Free

₹1 Cr

CLAIMS SETTLED

₹99.4%
Starting From
₹ 771/Month
24hr Claim Settlement
Key Features:
Tax Benefits
Terminal illness
See More Plans
Term Insurance Premium Calculator
Date of Birth
Do you smoke or chew tobacco?
Choose required coverage to secure your family's future
Disclaimer :

1. Premium has been calculated for coverage till 60 years

2. Eligibility depends on income, occupation and educational qualification
Term Insurance Claim Settlement
Smooth and hassle-free claim settlement is important for both the insurance company as well as the policyholder. Where an easy and stress-free claim settlement is the representation of an insurance company's good reputation, a quick and swift claim settlement proves vital during risk management for the policyholder.
It is highly important for a policyholder to understand the claim settlement process. Additionally, it is also crucial for them to be aware of the claim settlement ratio or CSR.
Human Life Value/Coverage Calculator
What is Claim Settlement Ratio or CSR?
CSR or claim settlement ratio is the percentage of claims an insurance company settles in a year against the total claims made in a year. In simple words, it is the number or claims paid against the number of claims made in a year. For instance, if you have chosen an insurance company with 98% CSR, it will mean that the company has settled 98 claims out of 100.
CSR is one of the most common aspects among sum assured, policy term and others that a policyholder must consider before making their term insurance plan purchase.
Every term insurance company has their own claim settlement ratio. The claim settlement ratio may vary every year.
Note that not all insurance companies have the same claim settlement ratio or CSR. However, a few may have a CSR same as that of the other. In a case like such, it would be better to check other aspects like network hospitals, product range, premium and more for policy selection.
Claim Settlement Ratio of Term Insurance Companies in India

Here is the list of claim settlement ratio of the best term insurance companies in India:
| | |
| --- | --- |
| Insurance Company | Claim Settlement Ratio 2020-21 |
| Max Life Insurance | 99.51% |
| Aegon Life Insurance | 99.03% |
| Bharti Axa Life Insurance | 97.96% |
| Life Insurance Corporation of India (LIC) | 99.34% |
| Dhfl Pramerica Life Insurance | 98.42% |
| Exide Life Insurance | 99.09% |
| Kotak Life Insurance | 98.50% |
| Reliance Life Insurance | 98.67% |
| Bajaj Allianz Life Insurance | 99.04% |
| PNB MetLife Insurance | 97.33% |
| Tata AIA Life Insurance | 99.01% |
| HDFC Life Insurance | 99.39% |
| Aviva India Life Insurance | 98.01% |
| ICICI Prudential Life Insurance | 99.90% |
| Aditya Birla Sun Life Insurance | 98.08% |
| Sahara India Life Insurance | 97.18% |
| Canara HSBC Life Insurance | 98.12% |
| Edelweiss Tokio Life Insurance | 99.20% |
| IndiaFirst Life Insurance | 97.04% |
| Daiichi Life Insurance | 96.96% |
| Shriram Life Insurance | 82.39% |
| Ageas Federal Life Insurance | 97.03% |
| Future Generali Life Insurance | 96.01% |
| SBI Life Insurance | 97.05% |
Things to Note About Claim Settlement Ratio in India
The major aspects to note about CSR in India are as follows:
The ratio is calculated as the total claims approved
CSR is calculated and not just measured for a single product. You will find CSR for all insurance products by all insurance companies.
The claim settlement ratio should be consistent. While buying term insurance, one must always check the settlement ratio for the last five years of the company. If consistency in CSR is found, the insurance company can be relied on to settle term insurance claims.
If interested, you can also check the number of claims received by a specific insurance company you are interested in buying term insurance from.
Significance of CSR or Claim Settlement Ratio in Term Insurance
While filing a term insurance claim, the settlement amount provided by the insurance company is the maximum benefit that a nominee or the family can expect after the policyholder's demise. If you have chosen an insurance company with a superior claim settlement ratio or CSR, you can easily expect the company to provide you or your family with the benefits assured under the policy. This, in turn, will help in ensuring that you or your loved ones won't get affected by the uncertainty of life as well as the increasing cost of living. However, keep in mind that to ensure quick, hassle-free claim settlement, you will have to choose an insurance company with a high claim settlement ratio.
Importance of Choosing a High Claim Settlement Ratio
Here are a few significant reasons for you to choose an insurance company with a high claim settlement ratio or CSR:
It helps in understanding how an insurance company handles the claims received from the policy nominees.
It helps in gauging the credibility of the insurance company and reaching a decision.
It helps in building confidence among the policy buyers during policy purchase due to the fact that a high claim settlement ratio implies more claims being settled by the insurance company.
Types of Term Insurance Claims
Term Insurance provides a life cover to policyholders in case of their nature as well as unnatural death. Given below are different types of the term insurance claims:
1. Maturity Claim: A maturity claim is a type of claim that is paid at the time of the maturity period of the term insurance plan. Under this segment of claim, a certain amount is paid to the policyholder, if he or she services till the completion of the policy. The maturity claim is paid only on the timely payment of premiums. To receive this claim, policyholders are required to fill and submit a duly signed discharge form. Also, this maturity claim amount is tax-free as per the Income Tax Act.
2. Death Claim: A death claim is a type of claim where the claimant raises the request for death benefits in the case of the policyholder's demise. In such situations, the sum assured amount specified in the policy is paid to the nominee upon the death of the policyholder. To get the claim amount, the insurance company needs to be conveyed about the death of the policyholder which may include term insurance policy number, date of death, reason of death, and the policy tenure till when the insurer is liable to compensate. The death claim amount is also tax-free as per Section 10(10D) of the Income Tax Act.
3. Rider Claim: Term Insurance Riders are optional benefits that policyholders can opt for at the time of buying a term insurance policy by paying an additional premium cost. With the rider claim, policyholders become eligible to receive compensation for situations other than maturity or death. Some popular term insurance riders are Critical Illness Rider, Accidental Total or Permanent Disability Rider, and Waiver of Premium Rider. The nominee can raise a claim for any of these riders that are bought by the policyholder on his or her.
Type of Claim and the documents required for each claim:
Natural Death Claim
Medical cause of death certificate required.

Medical records and related documents necessary.
Unnatural Death Claim
Post mortem report needed.

First Information Report (FIR) essential.

Panchnama (official document of inspection) required.

Police inquest report necessary.

Annuity claim documents if applicable.
Natural Calamities / Disaster Claims
Death certificate issued by government or local municipality needed.

Death claim form, including NEFT information.

Claimant's PAN card required.

Proof of claimant's address necessary.

Original policy document to be submitted.

Bank passbook or cancelled cheque to be provided.
Critical Illness Claim
Critical illness claim form to be filled.

Current and past medical records, including hospital documents, required.

Diagnostic test reports essential.
Documents Required for Term Insurance Claims
To get the term insurance claim amount, some documents are required to be submitted. Here is the list of some documents that are required for term insurance claims:
Claimant's photo ID proof

Claimant's address proof

Original policy documents

Claim forms (duly signed and attested)

Death certificate attested by the local authorities

Copy of FIR or post mortem reports or punchnama

Medical Records (including hospital discharge summary)

Copy of canceled cheque/bank statement or bank passbook.
Claim Settlement Process of Term Insurance Policy
In order to get your term insurance policy claim settled, you should follow the below mentioned process:
Step 1: Claim Intimation: The nominee is needed to convey the insurance company for the claim either online or offline at the earliest. The claim intimation must be supported with policyholder details like policy number, policyholder's name, reason of death, place of death and nominee details. The claimant can either directly visit the insurance company for claim intimation or download the claim forms online from the website.
Step 2: Submission of Documents: The nominee is required to produce all the required and relevant documents to initiate the claim settlement. The insurance company will examine the documents submitted by the claimant and may even ask for additional documents if required. It is mandatory to submit the right documents, otherwise, it may lead to the rejection of a claim request. As documents play a vital role in the claim settlement process, the claimants are advised to go through the terms and conditions to get the information about the required documents for the claim.
Step 3: Claim Settlement: Once the nominee has submitted the documents to the insurance company, the insurer has to settle the claim within 30 days, according to the regulation of the Insurance Regulatory and Development Authority of India (IRDAI). If the investigation of documents and other details requires more time, even then, the insurance company should complete the process within 6 months from the date of getting the intimation of the claim.
Common Reason for Rejection of Term Insurance Claims
Although the process to raise a claim for term insurance plans is quite simple, still, it can be rejected due to some common reasons which are given below:
1. If a policyholder has provided wrong, inaccurate, or false detail or information in the application form of the term insurance policy.
2. If the premiums are not paid by the policyholder on time or the policy is not renewed within the grace period.
3. Reason of death is excluded in the term insurance policy which may be suicide before the first policy term completion, accidental death caused under the influence of alcohol or drugs, or any related substance.
4. A fraudulent claim made by the nominee of the policyholder to gain the claim amount.
How to Avoid Term Insurance Claim Rejection?
Below mentioned are some of the prime ways you can practice to avoid rejection of your term insurance claim:
Provide Correct Information - Fill in all the significant details like your age, lifestyle (smoking/drinking), income, job profile, qualification, information on previous policies and claims if any, and any other information carefully and correctly. Make sure details provided by you are complete in every manner.


Disclose Medical History - Inform the insurance company about your previous and existing medical conditions, operations, surgeries, etc., if any. Health concerns of family members must also be highlighted to prevent claim rejection.


Fill the Proposal Form Yourself - Do not depend on anyone to fill your insurance proposal form. Remember, none will be aware of your health history, finances and significant details about your family members. Filling the form yourself will also give you a better understanding of the policy.


Update Nominee Information - Since death benefits are provided to the nominee, you must keep the insurance company updated about the nominee details.


Pay Premium On-timeP - Pay premium on time. If you have missed it, make use of the grace period to pay the unpaid premium. You can also choose direct debit facilities to make sure your policy premium is paid.


Disclose Existing Insurance Policies - Make sure you disclose all your existing life insurance policies at the time of a new term insurance plan purchase. Concealing previous policy information may lead you towards policy rejection. You may find it difficult to provide every information mentioned in the old documents, however, know that it would benefit you only.
Conclusion
The term insurance claim settlement process is vital for providing financial security in the unfortunate event of a policyholder's demise or upon policy maturity. A high Claim Settlement Ratio (CSR) signifies an insurance company's reliability and commitment to policyholders. Understanding the types of claims - Maturity, Death, and Rider - and the required documents is crucial for a smooth claims process. Timely intimation, accurate information disclosure, and adherence to premium payments are pivotal in preventing claim rejections. Policyholders can ensure that their loved ones are safeguarded against life's uncertainties by selecting an insurer with a solid CSR and following these guidelines.
Term Insurance Claim Settlement
Disclaimer: InsuranceDekho does not endorse, rate or recommend any particular insurance company or insurance plan.
Types of Term Insurance Plans
Popularly Opted Term Insurance Sum Assured
Best Insurance Advisors in Your City.
FAQ About Term Insurance Claim Settlement
When can term insurance claims be made?

The term insurance claim is made with an insurance company to get death benefits in case of the death of the policyholder or to receive the maturity benefit in a situation where the policyholder sustains till the end of the policy term.

What are the top term insurance companies?

The best term insurance companies are generally listed on the basis of their claim settlement ratio as it depicts the capacity of insurance companies to settle the claim. The top term insurance companies on the basis of claim settlement ratio for the year 2019-20 are Max Life Insurance with 99.22%, HDFC Life Insurance with 99.07%, and Tata AIA Life Insurance with 99.06%.

What are the documents required to make a term insurance claim?

In order to get the claim amount for term insurance, you need to submit the documents listed below:

Nominee's photo ID proof
Nominee's address proof
Original policy documents
Signed and attested claim forms
Attested death certificate by the authorities
FIR copy and post mortem reports copy (If required)
Medical Records (with hospital discharge report)
Cancelled cheque or bank statement or passbook copy.

In how much time the term insurance claim is settled?

As per the guidelines of the IRDAI, the insurance companies have to settle the claim within 30 days of receiving the required documents. Even if the insurance company requires more time to investigate the documents presented, then insurers will have to complete the process within 6 months from the claim intimation date.

Can my term insurance claim be rejected?

Yes, your term insurance claim can be rejected by the insurance company in the following situations:

If you have provided false or inaccurate details to the insurer
If you have not made the payment of term insurance premium on time
If you try to make a fraudulent claim in order to gain the amount of claim.
If you raise a claim for the death that occurred due to a reason excluded in the policy.
Term Insurance Companies User Reviews
What users are saying
Insurance Dekho Contact Details
Reach us for help anytime
Insurance Dekho

755 1196 989

Mon to Sun 10:00 AM to 7:00 PM