Claim, renew, manage & more
Login
  Hurry Up!
Save tax in 80C by purchasing a Life Insurance Today
View Plan
Surgical Care Benefit Rider
Surgical Care Rider that can provide financial support to an individual in times of crisis. Surgical care rider is an additional coverage that can be added to the insurance policy to enhance the coverage of the policy. A surgical care rider can help the life assured to fulfil their hospital expenses in case the life assured needs to undergo a medical surgery. Under the surgical care rider a lump sum amount shall be provided to the life assured in case the life assured is required to undergo an unavoidable medical surgery. A surgical cre rider covers major that directly involves brain, heart, liver or lungs.

Get Term Plan Coverage of 1 Crore Starting From Just ₹16/Day*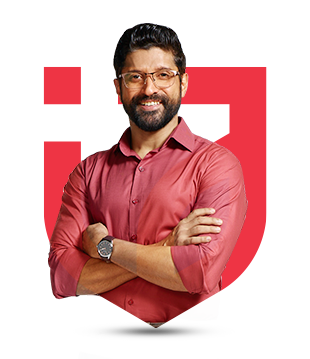 Tax Benefit

Up to 1,50,000**

Claim Support

Everyday 10AM-7PM

45 Lacs+

Happy Customers
*Standard Terms and Conditions Apply.
**Tax benefits are subject to changes in Income Tax Act.
Find
the right term insurance for you
Best Term Insurance Plans
1 Crore
1.5 Crore
2 Crore
2.5 Crore
Smart Secure Plus - Base
LIFE COVER

Tax Free

₹1 Cr

CLAIMS SETTLED

₹99.51%
Starting From
₹ 707/Month
24hr Claim Settlement
Key Features:
Zero Cost Benefit
Terminal Illness
Nominee's Choice payout
Voluntary Top Up
Tax Benefits
IProtect Smart
LIFE COVER

Tax Free

₹1 Cr

CLAIMS SETTLED

₹97.84%
Starting From
₹ 812/Month
24hr Claim Settlement
Key Features:
Waiver of Premium on Disability
Terminal Illness
Life Stage Benefit
Tax Benefits
Special Exit Benefit
HDFC C2PS Life
LIFE COVER

Tax Free

₹1 Cr

CLAIMS SETTLED

₹99.4%
Starting From
₹ 771/Month
24hr Claim Settlement
Key Features:
Tax Benefits
Terminal illness
See More Plans
Term Insurance Premium Calculator
Date of Birth
Do you smoke or chew tobacco?
Choose required coverage to secure your family's future
Disclaimer :

1. Premium has been calculated for coverage till 60 years

2. Eligibility depends on income, occupation and educational qualification
What Is A Surgical Care Rider?
Surgical Care Rider is a popular rider that provides a lump sum amount to the life assured in case of a medical surgery. A fixed lump sum amount is offered to the life assured so that they can manage expenses related to their unavoidable medical surgery. Under the rider, the benefit amount provided is equivalent to a certain percentage of the base sum assured. Moreover, the rider provides a fixed lump sum amount in case of being hospitalized for a medical surgery.
Importance of Surgical Care Rider
Surgical care rider is one of the key riders one can add to their term insurance plan and get rid of all their financial concerns. Needless to say, surgical expenses in India are enough to burn a hole in one's pocket. In an unexpected situation where a surgery is the ultimate requirement, the surgical care rider comes across as a sigh of relief for the insured as well as their family.
Some of the key reasons that make surgical care rider important are:
Coverage for Major Surgeries: The surgical care rider provides coverage for major surgeries such as of the brain, heart, lung or liver. The life assured gets expenses covered for a major surgery or any other valid surgical hospitalisation covered.
More Claim Opportunities: Under their surgical care rider, a life insured can claim the benefit amount up to a specific number of times in one policy year. Also, the policyholder can claim the surgical care rider benefit up to a specific number of times during the whole policy term.
No Financial Concerns: The policyholder or their family can easily come under financial pressure in the case of an unexpected surgical emergency, thereby looking for options to arrange the massive amount of money required to pay for the expenses. The surgical care rider gets rid of this financial pressure by taking care of the surgical and various other expenses. What's best is that the policyholder does not have to get concerned about a single penny from their savings going down the drain. Moreover, the life assured overcome the expenses incurred for the medical surgery without compromising on their own financial goals. Even the insured and their family are able to handle the stressful situation without any financial concerns in mind.
Lump Sum Amount Received: The Surgical Care Rider provides the life assured with a lump sum amount that they can easily use to manage the surgical and other covered expenses.
No Premium Changes: You can choose to buy the surgical care rider over your term insurance policy by paying an additional premium. However, note that this does not mean that your premium for the rider will change or increase in case you undergo the surgery. Your premium for the surgical care rider will still remain the same irrespective of your surgical requirements.
Tax Benefits: The surgical care rider provides tax benefits as per the prevailing Income Tax Act laws.
Human Life Value/Coverage Calculator
Eligibility Criteria of Surgical Care Rider
Following is the eligibility criteria of Surgical Care Rider:
Eligibility Criteria for Surgical Care Rider

Parameter

Eligibility

Minimum Entry Age

18 Years

Maximum Entry Age

65 Years

Maximum Maturity Age

70 Years

Sum Assured

Minimum - Same as base policy's sum assured

Maximum - No Limit

Coverage Time Period

Same as base policy's term

Premium Payment Term

Same as base policy's term

Premium Payment Mode

Same as premium payment mode of the base policy
Benefits of Surgical Care Rider
A term insurance policy buyer must add a surgical care rider to their base term insurance cover. As far as the reasons are concerned, it is because this optional cover provides multiple benefits that majorly include:
Superior medical assistance.
Cover in cases of emergency.
Immediate cashless hospital in a partner hospital.
Coverage for hospital room service up to a specific limit.
The cost of doctors, nurses and others covered under the rider.
The patient receives the best treatment under the best health care facilities.
Charges of dialysis, cancer chemotherapy and physiotherapy sessions covered under the rider.
Pre and post stage consultation covered under the rider.
Emergency travelling services for insured patients, depending on the plan.
Documents Required For Surgical Care Rider Claims
Documents required for claiming the surgical rider include:
Original Policy Documents
Photo ID & Address Proof of Policyholder
Medical Reports (stating diagnosed illness)
Attending Medical Practitioner's Certificate
Medical Test Reports
Documents stating the need of surgery
Copy of policyholder's bank statement/cancelled cheque
Surgical Care Rider Exclusions
The list of exclusions under the surgical care rider includes:
Pre-existing Medical Conditions
Sexually Transmitted Diseases
Cosmetic Procedure or Plastic Surgery
Organ Donation
Pregnancy Complications
Attempt to suicide or self inflected injuries
It is not a compulsion for a policyholder to add surgical care rider to their term insurance policy. The surgical care rider is an optional cover that you can buy as an additional benefit to extend your cover and gain benefits at the time of need, if at all the need arises.
Term Insurance Companies
Disclaimer: InsuranceDekho does not endorse, rate or recommend any particular insurance company or insurance plan.
Popularly Opted Term Insurance Sum Assured
Best Insurance Advisors in Your City.
Term Insurance Companies User Reviews
What users are saying
Insurance Dekho Contact Details
Reach us for help anytime
Insurance Dekho

755 1196 989

Mon to Sun 10:00 AM to 7:00 PM