How Do I Check The Status Of My Tata Aig General Insurance Claim?
Updated On Oct 18, 2023
Automobile owners must invest in car insurance policies that provide them with the most benefit in times of need.
Table of Contents
They may invest in automobile insurance plans with TATA AIG that include a cashless garage network of 3800 garages as well as unique add-on benefits like depreciation reimbursement, NCB protection, and more. Owners of automobiles are covered for personal injury, third-party liability, and optional coverage. A vehicle insurance calculator is a computerized application that helps you figure out how much you should pay for your car's insurance premium. The insurance premium calculator determines the amount of your premium based on the parameters of your vehicle and your No Claim Bonus status. By utilizing the calculator to determine the correct premium amount, you may select the premium quote that best meets your needs from the available premium quotations.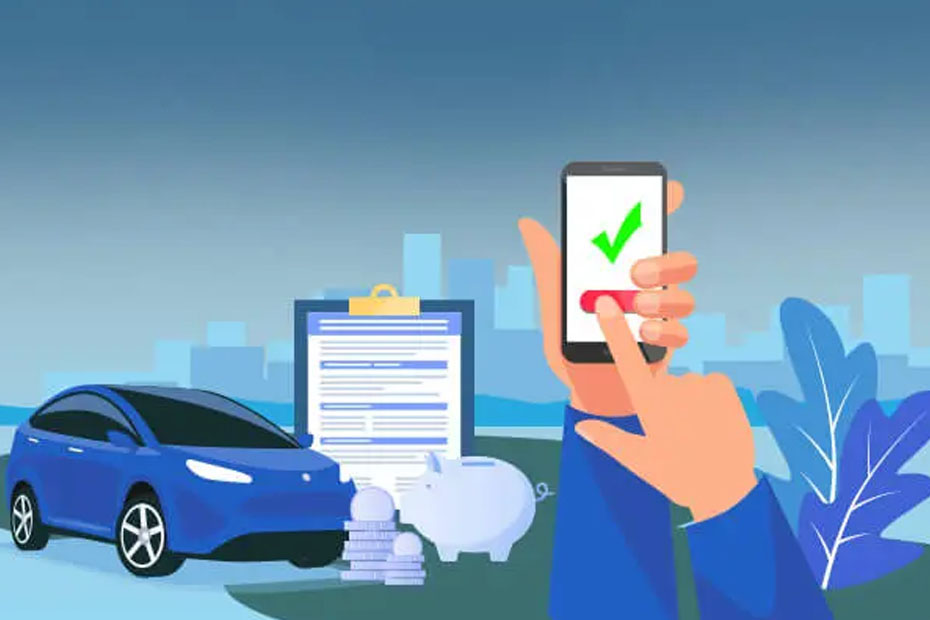 Tata Aig General Insurance Premium
Individuals' decision to purchase a four-wheeler insurance coverage is influenced by the cost of vehicle insurance. There are several factors that influence this premium, as shown in the preceding section. But do you know how to figure out the precise rate for the vehicle insurance coverage you want? The following are some of the most often used ways for determining your four-wheeler insurance premium:
Online Premium Calculator
An online vehicle insurance premium calculator is a service given by insurance providers that allow you to quickly calculate your rate. Simply fill out the relevant information, choose your insurance coverage and add-ons, then click Get Quote. The calculator will show you how much you'll have to spend in total to get the four-wheeler insurance coverage you need.
Calculating the Premium for Own Damage Insurance
An own damage insurance policy's premium is calculated as follows:
[Insured Declared Value*Insurer-Decided Premium Tariff] + Extras – [Discounts such as NCB]
Calculating your vehicle's Insured Declared Value
Your vehicle's IDV is determined as follows:
[List price of the vehicle as determined by the manufacturer – depreciation deduction] + [Cost of non-list price vehicle accessories – depreciation deduction of accessories]
Calculating the Cost of Third-Party Car Insurance
According to the IRDAI's notice for the fiscal year 2019-2020, the premium rates for Motor Third Party Liability Insurance for Private Cars will begin on June 16, 2019.
Car Insurance Premium Benefits
Right Insured Declared Value: The premium calculator will aid you in finding the exact Insured Declared Value of your vehicle. The IDV is the amount you would get as compensation if your automobile is stolen and completely destroyed.

Correct Premium: The premium calculator will tell you how much your auto insurance premium should be.

Informed Decision: The premium calculator assists you in making an educated selection by providing you with the appropriate IDV and premium amount.

Helps You Choose the Right Plan: Knowing the appropriate premium amount and IDV allows you to evaluate numerous insurance plans and select the one that best meets your needs.
Take Away
TATA AIG is a brand that is supported by a network of over 3,800 garages, high-quality service, and speedy answers. TATA AIG's automobile insurance policy offers comprehensive coverage to safeguard your vehicle in the event of an accident or damage. The remarkable goodwill of TATA AIG as an insurance business, together with the add-on covers that broaden the coverage of the policy, should be a sure consideration element for your auto insurance. Tata AIG offers a third-party vehicle insurance policy, a standalone own-damage car insurance policy, and a comprehensive car insurance policy at low premium prices in the auto insurance category. This auto insurance coverage may be obtained quickly and easily online without any fuss.
Also read - Is it really necessary to get third-party auto insurance?