Claim, renew, manage & more
Login
  Hurry Up!
Save tax in 80D by purchasing a Health Insurance Today.
View Plan
Health Insurance Add-Ons/Riders
Add-on in health insurance is the additional coverage or optional coverage that a policyholder can take over a base policy. Offering benefits over and above the basic health insurance policy, add-on covers play a significant role in providing extra protection at a low additional premium price.

5 Lac coverage starting from only ₹257/Month*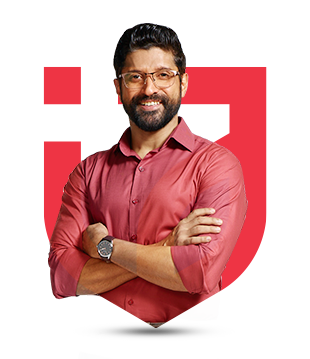 Tax Benefit

Up to 75000**

Claim Support

Everyday 10AM-7PM

45 Lacs+

Happy Customers
*Standard Terms and Conditions Apply.
**Tax benefits are subject to changes in Income Tax Act.
Find
the right health insurance for you
Add-ons are optional features that you can choose to be included in your health insurance policy by paying an additional premium at the time of purchase. Most individuals prefer health insurance add-ons since they are a cost-effective solution to increase advantages or the amount insured in case of medical crises.
As per the Insurance Regulatory and Development Authority of India (IRDAI), the total premium of all riders or add-ons availed for a particular health insurance policy cannot be more than 30% of the original premium amount. For example, if you own a family floater health insurance policy, and an annual premium of Rs. 5,000 for a sum insured of Rs. 5 Lakh. You decide to buy 5 add-on covers with your policy. In this case, according to the IRDAI regulations, the additional premium for these add-on covers should not exceed Rs. 1500, i.e. Rs. 5,000X30%.
Need for Health Insurance Add-ons
Add-on covers are beneficial and can be used in many ways that solve your purpose. The following are the ways explained:
1. Paying off Debts: A health insurance rider's benefits are used not just to pay for medical bills, but also to pay off the debts. If you already have a critical illness rider on your health insurance plan and file a claim, for example. If your claim is accepted, you will be given a lump sum payment that you can put toward debt repayment. Similarly, with a personal accident waiver add-on, death benefits in case of critical illnesses are offered, which can be used to pay for debts. The amount is double what was mentioned in the policy document and hence can be of utmost help at the time of need. There is also a family income rider offered by most health insurance companies. With this, the debts can be paid periodically, as per the policy terms and conditions. The disability income add-on is another important add-on that provides benefits to persons with disabilities that they can utilise to pay off their debts quickly.

2. Paying for Funeral Expenses: There are different types of add-on covers in the market that cover different types of expenses to keep the insured covered at all times. Burying and funeral fees are one of these options. Insurance companies that provide health insurance and individual accident insurance have recently added this add-on coverage. For example, Future Generali India Insurance Company provides this advantage for a small premium. Many insurance companies offer this add-on with a cover of Rs. 10,000 or 1% of the sum insured. Bajaj Allianz General Insurance Company and Bharti AXA General Insurance are other insurance companies that offer this add-on to their customers.

3. Pay for Child's Education: Many add-on insurance policies offer you a lump payment if your claim is approved. For example, a critical illness add-on pays out a lump sum payment if you are diagnosed with any of the critical illnesses listed in the policy paperwork. You can use this amount for not only treatment expenses but other expenses as well such as a child's education. Also, you can use it to avail treatment abroad or compensate for the income loss, as you may want to.
Health insurance add-ons not only cover medical bills but also provide protection against a variety of future unforeseen events. These are significantly less expensive than purchasing a supplement or separate health insurance coverage. To be able to make the best use of these covers, you must understand their coverage benefits as well as their work. Also, to make the best buying decision, you must compare different health insurance plans with similar add-ons.
Types of Add-on Covers in Health Insurance
There are several add-on covers in the market that cater to the different requirements of the policyholders. All these add-on covers are beneficial in their own way. To choose the most suitable one from them, you must understand their uses. Read them below:
Critical Illness Cover - Under this add-on cover, the health insurance company provides the policyholder with a lump-sum amount in case of diagnosis of any covered critical illness like cancer, stroke, kidney failure or any other, no matter what the cumulative treatment cost is.
Personal Accident Cover - The insured is covered against unintentional damages with the personal accident insurance add-on. This add-on compensates you if you are permanently disabled, partially disabled, temporarily disabled, or die as a result of an accident.

Room Rent Waiver - The room rent waiver add-on cover assists in extending the hospital room rent limit or assuring that no restriction is applied. Policyholders could choose to stay in a superior hospital room without losing their savings by purchasing the room rent waiver add-on.

Hospital Cash Cover

- Under this add-on cover, the insured is provided with a daily cash allowance for the time period during which they are hospitalised. The hospitalization time should be more than 24 hours or 1 day to receive the allowance.

Maternity Cover - Under maternity cover add-on cover, the expenses related to pregnancy and childbirth are provided for.
Global Coverage - Treatments received outside of India, even if received cashlessly, are covered under this add-on plan if received at a network hospital.
International Second Opinion

- This add-on cover benefit provides coverage for expenses incurred on consultation from international medical experts.



Air Ambulance

- The add-on cover of an air ambulance provides for treatment for which the insured may require air ambulance. This add-on cover works well if the treatment is not in the city of the insured.



OPD Care - The OPD care add-on insurance covers costs associated with OPD visits, diagnostics, and prescriptions. Remember that in order to receive this add-on benefit, the policyholder must submit a reimbursement claim.

Zone Upgrade

- This add-on allows the insured to avail additional financial help on the basis of which zone they are seeking treatment in.

AYUSH Treatment - Under AYUSH health insurance treatment add-on cover, the insured is provided coverage for expenses incurred on alternative treatment methods (Ayurveda, Yoga, Unani, Siddha, and Homeopathy).
Unlimited Sum Recharge

- Under this add-on cover, the entire sum insured is restored and available for future medical expenses. Take note that this automatic recharge feature is applicable once in a policy year.

Reduction in PED Waiting Period - This add-on cover is beneficial in reducing the waiting period for pre-existing diseases.

Benefits of Buying Add-on Covers in Health Insurance
On buying health insurance add-on covers, you will get:
The freedom of designing or customizing your policy as per your specific medical requirements.

Saved from buying another standalone health insurance policy to get the additional benefits that your existing health insurance policy does not provide.

Get more health insurance benefits and features covered at a lesser premium price, as compared to a new policy.
Tax benefits in adherence to the Income Tax Act's Section 80D.
Things to Consider When Buying Health Insurance Add-on Covers
Add-on covers have to be purchased separately by paying an extra premium. In order to make the best buying decision, you must consider a few factors before choosing which add-on cover to buy. These are mentioned below:
1. Coverage: When purchasing health insurance add-ons, the most crucial factor to consider is coverage. Knowing the coverage features allows you to purchase an add-on only if it meets your needs. To check the coverage benefits, you should thoroughly read the policy brochure.
2. Waiting Period: There are several add-on covers, to avail of the benefit of, you would need to complete a specific waiting period. It is recommended to check the terms and conditions related to these waiting periods to avoid hassle at the time of claim settlement.
3. Premium: You must check the extra premium that you will be required to pay for a particular add-on benefit to check if it is in your budget.
4. Exclusions: Even add-ons come with a specific set of exclusions for which the cover will not be provided. To avoid the last-minute hassle, you must keep yourself informed of these exclusions.
Health Insurance Calculator
Whom do you want the insurance for ?
You
Couple
Family
Father
Mother
Select the age of all members
Choose required Coverage for yourself?
2 Lac
3 Lac
5 Lac
10 Lac
25 Lac
Disclaimer : Actual Premium might vary basis your location, age and number of members
Save Tax upto ₹75000*
Under Section 80D
*Tax benefits are subject to changes in Income Tax Act.
Learn more about add on-covers Health Insurance
Buy Coronavirus Health Insurance Policy
Best Insurance Advisors in Your City.
FAQ About Health Insurance Add-Ons/Riders
It is necessary for every health insurance policy buyer to purchase add-on covers?

No! Purchasing health insurance add-ons is optional and not a compulsion. If your medical needs demand you to purchase add-ons and gain additional benefits, go ahead with the best add-on covers that suit your needs well.

Can I opt for cashless settlement for add-on covers?

Yes, you can avail cashless settlement for add-on covers.

Are top-up plans also add-on covers?

Yes, top-up and super top-up plans are considered as add-on covers as they help you enhance the coverage amount of an existing policy.

What are the factors that one should consider while choosing add-on covers?

If willing to buy add-on covers to enjoy additional benefits over your base plan, make sure you keep your requirements, age, and income in mind.

Is there any add-on cover available for Covid?

Yes, you can buy Covid Care by Care Health Insurance Policy. This add-on cover provides cover for medical expenses incurred on treatment and/or quarantine for Covid-19 provided that the diagnosis is done at a government authorized center.
Insurance Dekho Contact Details
Reach us for help anytime
Insurance Dekho

755 1196 989

Mon to Sun 10:00 AM to 7:00 PM
Health Insurance Companies User Reviews
What users are saying