Claim, renew, manage & more
Login
  Hurry Up!
Save tax in 80D by purchasing a Health Insurance Today.
View Plan
AYUSH Health Insurance Benefits
AYUSH health insurance or AYUSH cover is also known as Ayurveda, Yoga, Unani, Siddha and Homeopathy cover. Check importance, benefits, inclusions, exclusions and more. Under AYUSH cover, expenses incurred for inpatient Ayurveda, Yoga, Unani, Siddha and Homeopathy hospitalization of the policyholder are taken care of by the health insurance company.

5 Lac coverage starting from only ₹257/Month*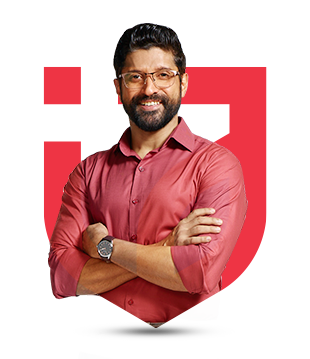 Tax Benefit

Up to 75000**

Claim Support

Everyday 10AM-7PM

45 Lacs+

Happy Customers
*Standard Terms and Conditions Apply.
**Tax benefits are subject to changes in Income Tax Act.
Find
the right health insurance for you
AYUSH Health Insurance Benefits
There are people who look for treatments other than allopathic treatments, in case of a health issue. Hence, when searching for a health insurance plan, they seek cover for other treatments as well instead of just allopathic treatments. For these people, the Insurance Regulatory and Development Authority of India (IRDAI) in 2012-2013, had asked the general as well as standalone health insurance companies to offer health insurance coverage for alternative treatments, such as AYUSH treatments.
AYUSH stands for Ayurveda, Yoga, Naturopathy, Unani, Siddha and Homeopathy. The Government of India, in 2013, set up the Department of AYUSH aiming to promote traditional medicine, which paved the way for the formation of the Ministry of AYUSH in 2014. The Ministry of AYUSH controls several institutes as well as research councils related to alternative medicine. It became easy for insurance companies in India to offer coverage for alternative medicines after AYUSH became a part of the central government.
One of the major highlights of AYUSH treatment is that they cost low. It can be considered as one of the reasons why most people prefer these treatments.
In the past few years, people have made the switch from conventional medicines to alternate treatments like Homeopathy, Ayurveda, and Yoga. To draw the attention of more people towards the natural ways of treatment, health insurance companies have started to provide AYUSH cover as a crucial part of their policy.
Policyholders who believe in the power of alternate treatments must go with health insurance covering AYUSH treatment. After all, AYUSH cover plays a significant role in:
Pre-existing health conditions
Rural healthcare system
Untreatable diseases
Soft therapy
Rejuvenation
Mental healthcare
Healthy sexual life
Benefits of AYUSH Cover
The prime benefits of availing of a health insurance policy with AYUSH cover are:
The natural form of medicine with a more holistic approach to healthcare.
Emphasizes in-depth resolution of the ailment and overall wellness rather than offering short-term relief.
Negligible to no side effects due to the easy absorption of ingredients by the body.
One of the best alternative treatment options available for the elderly who cannot afford to bear the side effects of traditional treatment and medicines.
Easy to deal with lifestyle issues like drug abuse & tobacco addiction.
Lifestyle diseases such as diabetes and hypertension can be tackled using AYUSH treatment.
What Does AYUSH Treatment Cover?
Following expenses are included in AYUSH treatment cover in health insurance plans:
Expenses incurred for in-patient treatment taken under Ayurveda, Yoga, Unani, Siddha and Homeopathy.
Enrolment fees paid by the policyholder to Yoga institutes in the state and as part of preventive wellness add-on (fees is reimbursed).
P.S. To become eligible for claim, the policyholder must undergo the AYUSH treatment in a government hospital accredited by the Quality Council of India or National Accreditation Board on Health.
What Does AYUSH Treatment Not Cover?
Following expenses are not included in AYUSH treatment cover in health insurance plans:
Any hospitalization with less than 24 hours time period.
Pre & post hospitalization expenses, daycare procedure, outpatient medical expenses under alternative treatment
Medically unnecessary preventive/rejuvenation treatments
Why You Should Choose Health Insurance With AYUSH Treatment Cover?
Some reasons why one should choose health insurance with AYUSH cover are listed below:
AYUSH treatments are preferred over allopathic treatments in case of minor or persistent health issues. As they are highly effective in managing non-surgical or non-invasive treatments, one can opt for them instead of other treatments.
The cost of treatments taken under AYUSH systems of medicines is comparatively lower than the cost incurred in mainstream treatments. Some of the reasons for this include low licensing and patenting expenses.
It is more convenient to avail of AYUSH treatments as compared to mainstream treatments. This is because an AYUSH treatment practitioner is even available in remote areas, where no big hospitals are there.
As a matter of fact, our immune systems become weaker as we age. This is why most people in their old age prefer availing the required treatment with AYUSH systems of medicines. Hence, having a health insurance policy that offers cover for AYUSH treatments is a plus as in old age, the human body may not always be ready to withstand the rigour of mainstream medical treatment.
AYUSH treatments are used to treat lifestyle diseases as well, which is the most common health issue faced by young people these days. Common reasons for lifestyle illnesses can be a sedentary lifestyle, obesity, etc. So, it is better to opt for a health insurance policy that comes with AYUSH cover.
Another reason to choose AYUSH cover in health insurance plans is that it offers a wide variety of treatment options. These treatments are not only effective but simple as well. Also, they are proved to be effective in treating mild health issues.
Conditions Associated With the Purchase of AYUSH Cover in Health Insurance
Ayurvedic treatment expenses under AYUSH treatment are covered if the treatment is taken at a center that qualifies under AYUSH treatment in health insurance as per the IRDAI.
The type of centers that qualify under this condition include:
Teaching hospitals of AYUSH colleges that are recognized by Central Council of Indian Medicine and Central Council of Homeopathy.


AYUSH hospitals having registration with Government authority under appropriate Act in the state/union territories and complies with the following as minimum criteria:
A minimum of 15 in-patient beds
A minimum of 5 qualified and registered AYUSH Doctors
Qualified paramedical staff available all the time
Dedicated AYUSH therapy sections
Patients's daily record maintenance and made accessible to authorized personnel of the insurance company
More than 24 hours of hospitalization in a recognized hospital
Top 10 Health Insurance Companies Offering AYUSH Cover
If you are searching for a health insurance policy that covers you for AYUSH treatments, then you can refer to the list of top companies along with the health insurance plans that offer this benefit as well as their Claim Settlement Ratios, below. Kindly note that the Claim Settlement Ratio (CSR) mentioned is for the year ending March 2021.
| | | |
| --- | --- | --- |
| Health Insurance Company | Claim Settlement Ratio | Policy Name Offering AYUSH Cover |
| Iffco Tokio | 96.33% | |
| Magma HDI | 95.17% | |
| New India Assurance | 92.68% | |
| Oriental Insurance | 93.96% | |
| Bajaj Allianz | 92.24% | |
| Care | 95.47% | |
| Manipal Cigna | 85.72% | |
| National Insurance | 83.78% | |
| Max Bupa | 89.46% | |
| Digit | 63.56% | |
(CSR As Per IBAI's General Insurance Claim Insights Handbook For Policyholders - 5th Edition)
Although there are several health insurance companies offering plans with AYUSH cover, there are still many that do not offer this cover. While many also require the insured to fulfil specific conditions before they are able to make a claim for AYUSH treatments under their health insurance plans. Also, under some health insurance plans, there is a limit set for which the insured can avail coverage benefits from treatments taken under AYUSH systems of medicines.
Importance of AYUSH Cover
Health Insurance Calculator
Whom do you want the insurance for ?
You
Couple
Family
Father
Mother
Select the age of all members
Choose required Coverage for yourself?
2 Lac
3 Lac
5 Lac
10 Lac
25 Lac
Disclaimer : Actual Premium might vary basis your location, age and number of members
Save Tax upto ₹75000*
Under Section 80D
*Tax benefits are subject to changes in Income Tax Act.
Learn more about ayush health-insurance Health Insurance
Buy Coronavirus Health Insurance Policy
Best Insurance Advisors in Your City.
FAQ About AYUSH Health Insurance
Can I avail Ayush benefit under cashless claim?

You can avail Ayush treatment in cashless form if the hospital is a part of the network mentioned by the health insurance company. To check the same, it would be better to contact the health insurance company and get a list of hospitals that provide the service.

Does Ayush cover include consultation or evaluation expenses?

No, consultation or evaluation expenses for Ayush treatment are not provided cover for. The patient needs to be hospitalized for at least 24 hours to make a claim.

Does Ayush cover provide for spa and massage procedures?

No, Ayush treatment does not provide cover for spa and massage procedures.

Is Ayush cover beneficial for life-threatening diseases such as Cancer?

Yes, Ayush treatment is recommended for critical illnesses as well as lifestyle ailments like diabetes and hypertension.

How many Ayush hospitals are there in India?

In India, there are more than 35 Ayush accredited hospitals that offer authentic and reliable treatments.
Insurance Dekho Contact Details
Reach us for help anytime
Insurance Dekho

755 1196 989

Mon to Sun 10:00 AM to 7:00 PM
Health Insurance Companies User Reviews
What users are saying