Claim, renew, manage & more
Login
  Hurry Up!
Save tax in 80D by purchasing a Health Insurance Today.
View Plan
Health Insurance With OPD Cover
OPD or Outpatient Department is where basic cases requiring optimum medical attention are treated. To avail OPD treatment, one simply has to visit the doctor's clinic and pay the consultation charges. In case of a hospital, it is the general OPD ward where patients are given medical assistance and treatment.

5 Lac coverage starting from only ₹257/Month*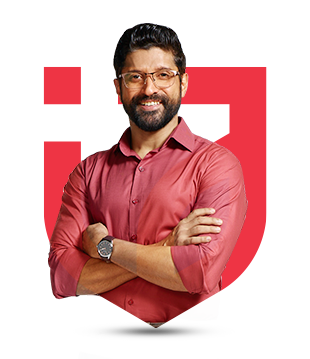 Tax Benefit

Up to 75000**

Claim Support

Everyday 10AM-7PM

45 Lacs+

Happy Customers
*Standard Terms and Conditions Apply.
**Tax benefits are subject to changes in Income Tax Act.
Find
the right health insurance for you
The cost of OPD in health insurance is typically covered by many companies. As part of the OPD coverage, policyholders can claim medical expenses they incur without hospitalization. A health insurance policy covering outpatient care covers diagnostic and minor procedures as well as medicines. An advantage of OPD insurance for health insurance is that it usually covers expenses that are not covered by standard insurance policies. A person's age determines how much is covered under OPD insurance, as opposed to other health insurance policies. Needless to say, medical insurance with OPD cover provides extra financial protection.
Why Is OPD Cover Necessary?
Buying health insurance with OPD cover is a necessity in today's time due to the following reasons:
Rising Need: The growing sedentary lifestyle is carrying with it plenty of chronic conditions, which adds to the overall cost of medicine. It is essential to have health insurance that covers inpatient care benefits so that daily medical expenses can be covered without concern.

Lack of Healthcare Records

:

We lack an organised national health records system, which leads insurers to be extremely cautious in covering risks. With an OPD treatment plan, one can benefit from the best outpatient treatment without having to deal with the consequences of operational issues.
Eligibility Criteria to Avail OPD Benefit
There are no specific eligibility requirements for the OPD benefit and thus anyone who is in need of doctor's consultation can visit a clinic and receive medical treatment.
Please note that the eligibility for OPD cover depends on the health insurance policy you have purchased. If OPD expenses are covered under your health insurance policy, you can avail all benefits for the same.
Features of OPD Health Insurance Cover
Some of the features of OPD health insurance cover are mentioned in the section below:
Initial point of contact in medical treatment

Highlights health promotion and disease prevention

Facilitates screening and investigations for hospital admission

Easy access to doctors or medical practitioners

Perfect for general illness prevention or vaccinations
Benefits of OPD Cover In Health Insurance
Some of the key benefits of buying health insurance with OPD benefit include:
Additional Coverage: You'll get additional coverage, not available with standard health plans, if you purchase a health insurance policy that covers outpatient expenses.

Cashless Facility

: Some health insurance companies provide cover for OPD benefit under a cashless scheme with an additional premium.

Sum Insured: The sum insured for health insurance plans with an OPD benefit is determined by the age of the insured. If the policy is a floater, the age of the eldest member is considered.

More Tax Benefits: For policies covering OPD costs, tax exemption is available on the premiums paid, and to add to that, there is no deduction at source for claims.

Multiple Claims: OPD cover in health insurance provides policyholders with the freedom to claim reimbursements many times, as and when the expenses are done.
Reimbursement of Pharmacy Bills: One of the most significant benefits for people with regular pharmacy bills is that health insurance policies covering OPD benefits compensate pharmacy bills.

Covers Multiple Expenses: A policy with an OPD plan covers multiple types of medical costs, including those for hearing aids, crutches, spectacles, contact lenses, and dentures, among many others that a regular plan does not cover.
Carry Forward Feature: If the cover is not used during the policy period, some health insurance companies allow a fixed, particular percentage of the total insured to be carried forward.

What Is Covered Under OPD?
The inclusions under OPD include:
Doctor's fees

Diagnosis tests, x-rays

Crutches, wheelchair

Routine check-up, vaccination

Hearing aid

Minor surgeries, dressing

Dental treatment

Spectacles, contact lenses (some plans)
What Is Not Covered Under OPD?
The exclusions under OPD include:
Physiotherapy

Cosmetic treatment expenses

BP monitors, thermometers

Vitamins and supplements

Dietician fees, consultation
Difference Between OPD and Day Care Treatment
Many people who purchase health insurance policies are confused about the difference between OPD and daycare treatment. Contrary to popular opinion, OPD and daycare treatment are very different from one another.Here are some of the prime aspects mentioned that make the two different from each other:
Hospital Admission - Treatment in the outpatient department does not require hospital admission or hospitalization, but daycare treatment does for less than 24 hours.

Scope of Coverage - Most health insurance policies cover daycare procedures, but OPD costs of treatment are rarely covered unless specifically mentioned in the policy.

Level of Coverage

- Daycare procedures are covered up to the sum insured and do not have any limit on the coverage of treatment, OPD treatment does not cover up to the sum insured and comes with a sub-limit.
Health Insurance Companies Offering OPD Cover
Here is a list of some of the companies that provide health insurance with OPD coverage.
Please note that the ranking of the companies has been done based on the Claim Settlement Ratio of CSR for the year ended March 2020.
| | | |
| --- | --- | --- |
| Health Insurance Company | Health Insurance Policy With OPD Cover | Claim Settlement Ratio |
| Bajaj Allianz | Tax Gain | 92.24% |
| Care Health Insurance | Care | 95.47% |
| Max Bupa | GoActive & Heartbeat | 89.46% |
| HDFC Ergo | Health Maxima | 86.52% |
| Digit | Digit Health Plus | 63.56% |
| ICICI Lombard | Complete Health Insurance | 78.67% |
(*Claim Settlement Ratio As Per IBAI's General Insurance Claim Insights Handbook For Policyholders - 5th Edition)
Who Should Buy OPD Health Insurance Policy?
OPD cover is a must-have for everyone. But the following people are recommended to have it the most:

1. Fitness Enthusiasts: Those with a healthy lifestyle and less susceptible to illness can still suffer injuries, and these can be related to workouts for example, so a health insurance plan with accident and hospitalization coverage could be helpful. Additionally, they can save tax on annual income on buying these health insurance plans.
2. People Aged Between 25-40 Years: There are waiting periods in health insurance plans during which no claims can be made. As a result, it is recommended that you buy a health insurance policy that includes OPD cover so that you can utilise it if you need it in the near future. Another reason to keep protected at all times is that health insurance plans have become more affordable than ever.
3. Senior Citizens: Senior citizens are more likely to undergo minor surgeries and other OPD treatments, such as dental treatments, as a result of weakened immune systems and advancing age. So, it is recommended that they buy a health insurance policy with OPD coverage in advance so that they do not waste money on such treatments.
4. Employees with Limited Health Insurance Coverage: Employees of most employers are eligible for health insurance coverage, but it is not always adequate since it does not always include outpatient care. To ensure that these employees are protected at all times, it is recommended that these employees buy an OPD policy to ensure that they are covered at all times. You can also get a top-up health insurance policy for OPD care, which is a more cost-effective option. Additionally, buying an additional health insurance policy with OPD cover can allow you to save tax on your annual income.
How to Buy OPD Health Insurance Policy Online At InsuranceDekho?
At InsuranceDekho, there are several health insurance plans that cover OPD expenses. Here is the process to buy these plans within a few minutes:
Step 1: Visit InsuranceDekho and click on the 'health' tab.
Step 2: Select your Gender. Then enter your Name and Mobile Number. You will receive a One Time Password on the given number. Please enter that.
Step 3: Tell us- 'When do you want to buy the policy' by clicking on one of the options from the drop-down menu. Then click on 'View Quotes'.
Step 4: Select the family members you wish to include in your health insurance policy and then click on 'Continue'.
Step 5: Select the age of the family members you wish to include under the policy.
Step 6: Enter your Email ID and City and click on 'Submit and View Quotes'. Most suitable health insurance plans will be displayed on your screen. From them, you can choose the most suitable one with an OPD cover for yourself and your family members.
Step 7: pay the premium for the shortlisted policy via a secured payment gateway.
If you are unable to buy a health insurance plan with OPD cover online, then you can also buy it in offline mode. For this, you will be required to contact the customer care executives on the toll-free number 7551-196-989 and share your requirements with them. You can contact them any day between 9:30 AM to 6:30 PM.
In case any further assistance is required, then you can also write to us at customersupport@insurancedekho.com.
Health Insurance Calculator
Whom do you want the insurance for ?
You
Couple
Family
Father
Mother
Select the age of all members
Choose required Coverage for yourself?
2 Lac
3 Lac
5 Lac
10 Lac
25 Lac
Disclaimer : Actual Premium might vary basis your location, age and number of members
Save Tax upto ₹75000*
Under Section 80D
*Tax benefits are subject to changes in Income Tax Act.
Learn more about opd Health Insurance
Buy Coronavirus Health Insurance Policy
Best Insurance Advisors in Your City.
FAQ About Health Insurance With OPD Cover
What are the options of buying health insurance with OPD?

You can either choose a health insurance policy providing OPD cover as an in-built feature or buy a health insurance plan that provides OPD benefit as an add-on cover by paying additional premium.

Will I get tax reduction with health insurance having OPD cover?

Yes! You will get tax reduction benefits on buying health insurance with OPD cover.

Is there any waiting period associated with OPD cover in a health insurance policy?

Yes! But, the waiting period for availing OPD benefit is quite less, i.e., 90 days. You can claim OPD expenses within 90 days of taking a health insurance policy. Remember, some policies do not have a waiting period for OPD claims.

How can I file a claim for OPD expenses?

OPD covers are like indemnity-based health insurance policies. You can claim OPD expenses after submitting the desired documents. The process of OPD claims is quick and easy.

Does OPD cover expenses incurred on day care treatment?

No! OPD and day care treatment are different from each other, thus OPD benefit does not provide cover for day care treatments.
Insurance Dekho Contact Details
Reach us for help anytime
Insurance Dekho

755 1196 989

Mon to Sun 10:00 AM to 7:00 PM
Health Insurance Companies User Reviews
What users are saying